Judge Jailbait. No, that's her name. Jailbait. Or, perhaps, Jail Bait.
Master of Ceremonies and official cutie-patootie, Jane Wiedlin, formerly of pop-supergroup, The Go-Gos!
This friendly fella (dressed as a soldier from Resident Evil 4) not only carried a replica MP7 submachine pellet (BB) gun… he also showed me his replica GRENADE. You pump it full of gas and BBs and it'll spray BB-shrapnel, just like a real grenade. Except, instead of for killing people, this grenade is made for "fun"! Did you know that there are places you can play paintball, but with BB guns instead of paintball guns?!
Characters from Sin City. I had another picture of their skit, but it involved what appears to be two teenagers making out. Yeah, not so much.
I forget what character this was… but extra points for the dance routine and for lip-syncing the theme song.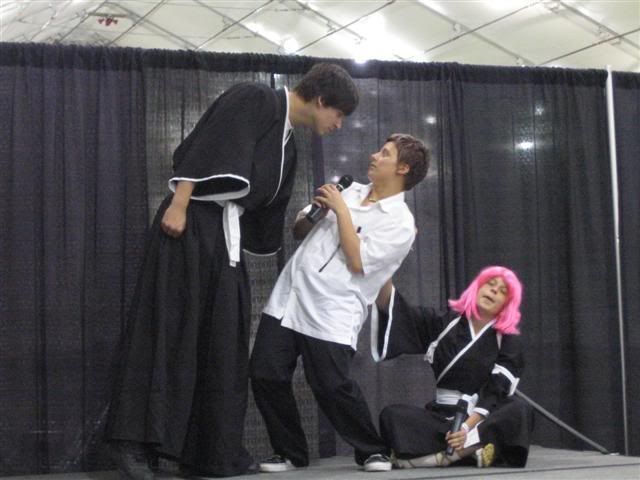 Ninja characters from Bleach. More funny high schoolers who clearly spend way too much time in Drama Club.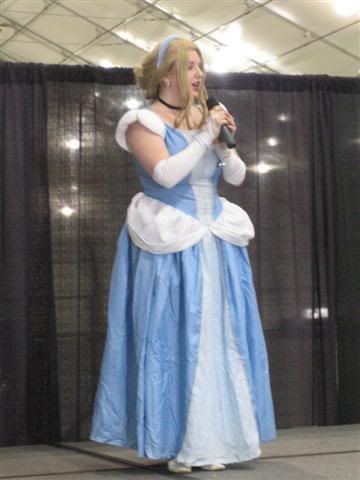 Cinderella, who wants you to know that she's not in costume… she's dressed for work, as a children's entertainer.
Starfox. Check out the boots.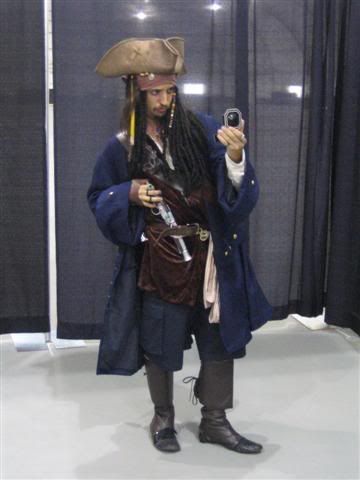 Captain Jack Sp… oh, you know who the eff that is.
DC Comics' Zatana. She got Honorable Mention for wearing a corset.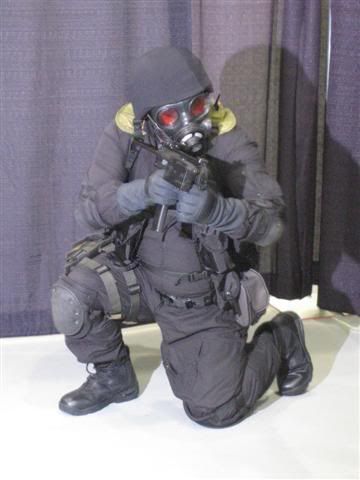 My soldier friend.
Adam Chamberlain, American Virgin. Heh.
Legion of Furry Super-Heroes. Hmm… wonder what they're doing after the show…
An alien.
The happy family.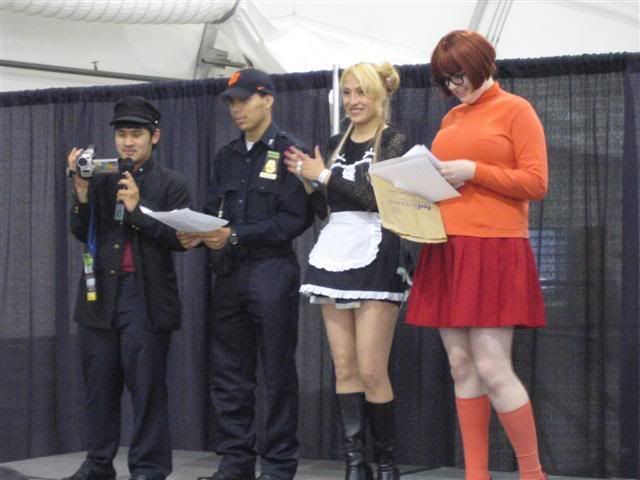 The judges. See if you can spot my favorite.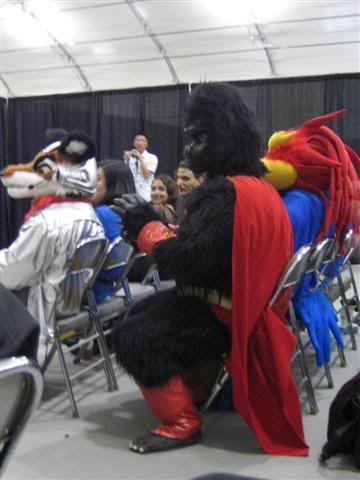 A politely-clapping giant gorilla in a super-hero costume. Oh, by the way, the Furries won Best in Show.
Some people don't need a contest to have an excuse to dress up.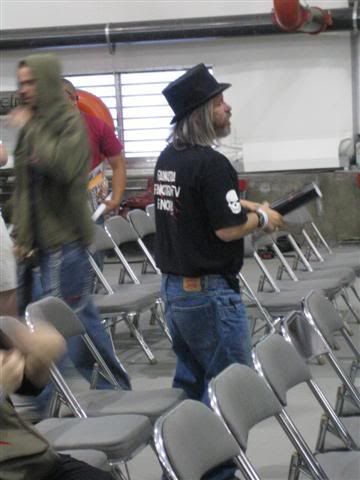 As I was saying…
Hello, Younglings. Remember when Anakin Skywalker killed you? Yeah, that was sad.