I think it's beautiful when two souls of similar heart and mind come together in marriage. Even when it's two devastatingly-nerdy souls.
Witness the Star Wars-themed wedding of Jonathan Wollack and Rose Coe at AdventureCon this past Saturday.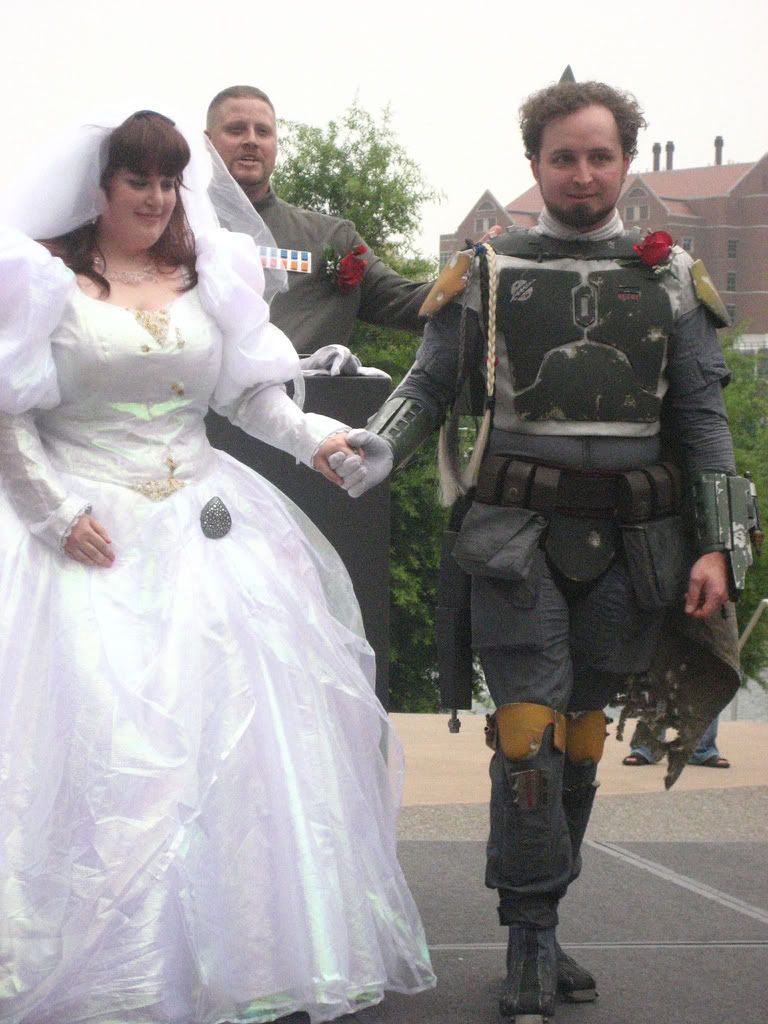 I now pronounce you: Decidedly kooky.
Excerpts from the "news" article covering the wedding indicate the extent to which these two lovers were absolutely destined to enter holy matrimony while surrounded by costumed super-heroes outside of a comic book and toy convention.
A theme wedding was a no-brainer for Wollack, 31, and Coe, 24.
Really? A no-brainer? Did they not put their brains to the task of considering the shame their kids will face as soon as they hit junior high school? Tell me that it at least occurred to them that this might cost them thousands of dollars in therapy for their unborn children.
They met at a gathering of the 501st, a "Star Wars" fan group that has units across the world.
Sounds like the makings of a Farrelly brothers romantic comedy, to me…
As the couple's relationship progressed, "Star Wars" became an integral part of their lives together.
I knew a couple for whom (overly-enthusiastic) spanking was an integral part of their togetherness. I'm not sure which what's a stranger crux of a relationship: S&M or Star Wars.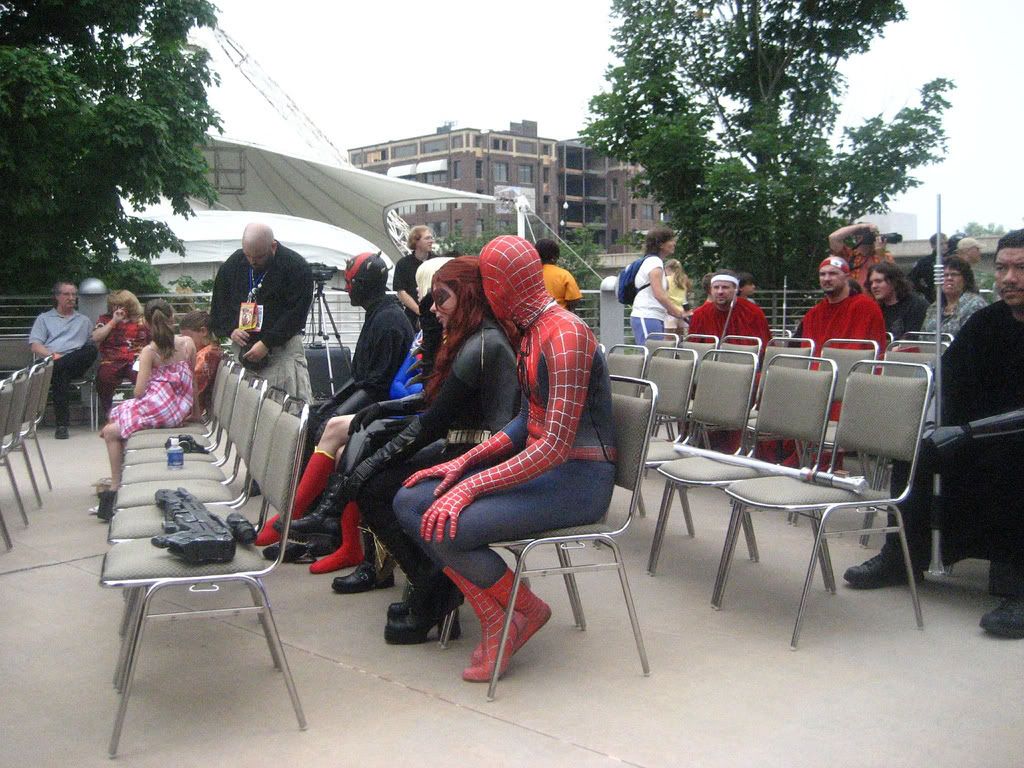 Bride's side, or groom's side?
Coe always dreamed of having a wedding in a theme park, said her mother, Mary Kay Coe.
Ah, yes. Her and every other little girl.
When it came time to make wedding plans, AdventureCon made the most sense.
What, exactly, made less sense? Saying vows on the White Water ride at Six Flags?
Oh, who am I kidding. If my (theoretical) fiance wanted to do her best impression of the Jennifer Connelly "bride" from Labyrinth, I probably wouldn't argue.
UPDATE: The lovely bride stops by the Comments. And she's an unreasonably good sport.
Photos courtesy of Michiyoemi.