I salvaged a few more images from my limited set of RoboGames 2007 pictures.
I-Wei Huang and his Crabfu Steamworks made an appearance. His booth was drawing a crowd the last time I saw him, too, at Maker Faire. Perhaps you saw coverage of him in today's WIRED story about steampunk mods. (Way to be about a year behind BoingBoing's coverage, WIRED.)
The famous steampunk R2D2.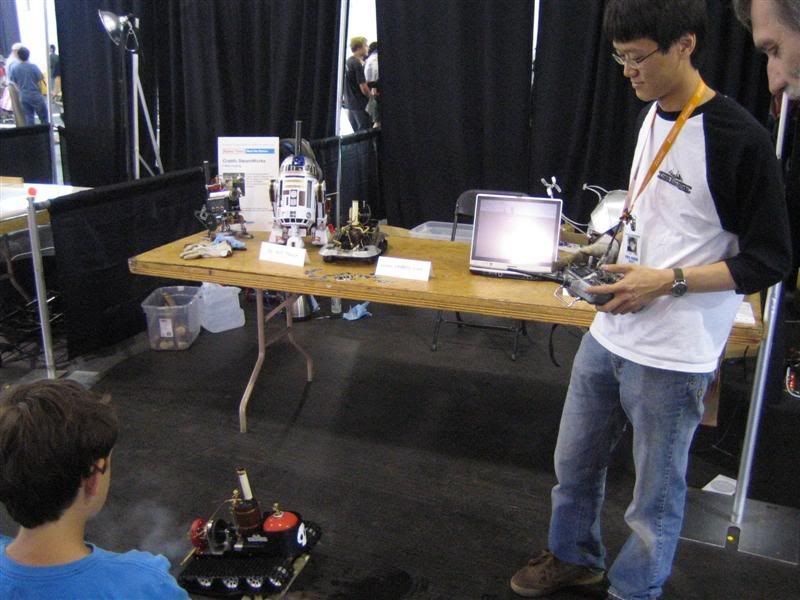 The unfortunate side-effect of playing with steam-powered toys: A wet mess.
To see a bunch more steam-powered creations, check out Crabfu Steamworks.
UPDATE: I "met" I-Wei over email tonight, and he's uploaded even more video and images from RoboGames 2007. The distinguishing difference between his photos and mine? His are actually good.