Sorry, Batman, you know I love you, but you're dragging down this whole equation.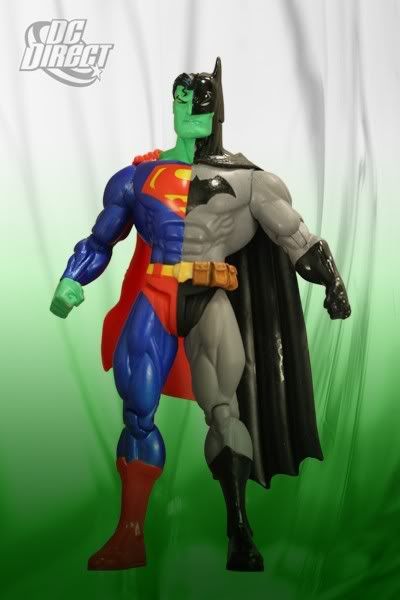 Wouldn't SuperBatman have difficulty with the most basic of tasks, like running? Imagine Michael Johnson trying to sprint the 200-meter dash with a limp noodle for a left leg.
I don't even want to think about the implications of having a sphincter that's one-thousand times stronger on one side than the other.
Yes, I went there. So, I'm a mouth-breather. Stop judging me.