Returning readers: In the spirit of helping me improve the content and direction of the site, please answer the two following questions:
What keeps you coming back to GreatWhiteSnark.com?
What would you like to see more of? (Besides the proper grammatical use of prepositions?)
Feel free to drop me a line at gws@(this domain name) or leave a response in the comments. Thanks very much for your feedback.
Just in case the consensus turns out to be, "Um, we'd like to hear a little bit less about your Batman body art, fellah," here's one parting shot:

Batman henna. Courtesy of a Pakistani wedding I attended this weekend.

The following day's result.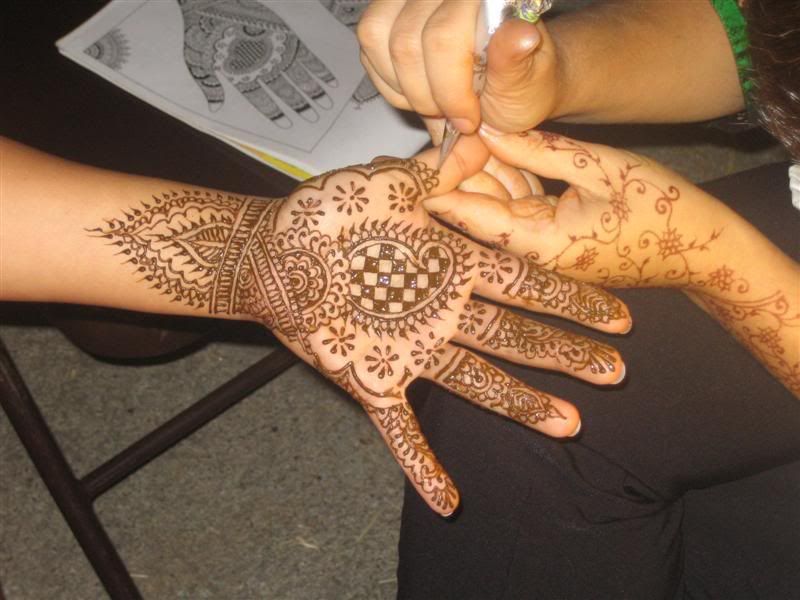 For anyone who's counting, this is run-of-the-mill, geek-free henna.
Want to see more Batman tattoos and other geeky curiosities? Subscribe to Great White Snark by email or by RSS. It's free.