« Hollywood Goodness at Comic-Con International: Indiana Jones 4, Iron Man, Teen Titans, Hot Rod, Beowulf, Fanboys | Main | Priceless Comic Books at Comic-Con International »
By Great White Snark | July 27, 2007
The LEGO booth (station?) on the Comic-Con main floor had some really impressive sculptures staking out its four corners.
Almost makes you want to spend $80 on a basic LEGO set. (Almost, you Danish bastards.)
"LEGO" Death Star with LEGO R2D2 and C3PO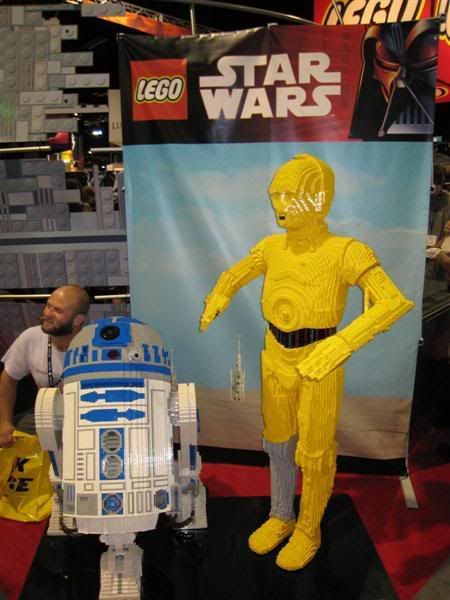 Detail of R2D2 and C3PO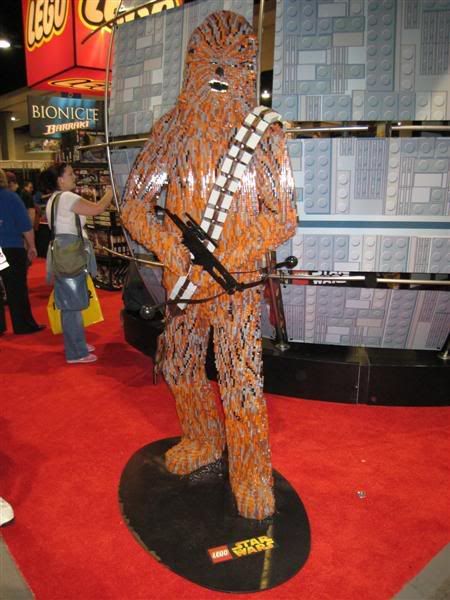 LEGO Chewbacca
Giant LEGO I-don't-know-what (Bionicle?)
The piece de resistance… LEGO Batman on gargoyle pedestal
If you enjoyed this post, consider subscribing to Great White Snark by email or by RSS.
You may also like these stories:
Topics: Batman, Conventions and Events, Toys | 4 Comments »
4 Responses to "Amazing LEGO Sculptures at Comic-Con 2007"
Comments