There was no shortage of body art, piercings, wild hairdos and hairy-belly-distension at Comic-Con 2007. But only a few tattoos screamed, "I paid $150 for a tattoo and all I got was this lousy t-shirt. (And the t-shirt says, 'I have a tattoo that's only properly appreciated once a year at a nerd convention in San Diego. P.S. Please love me.')"
Get updated on amazing new superhero and other geeky tattoos: Subscribe to Great White Snark by email or by RSS. (It's free!)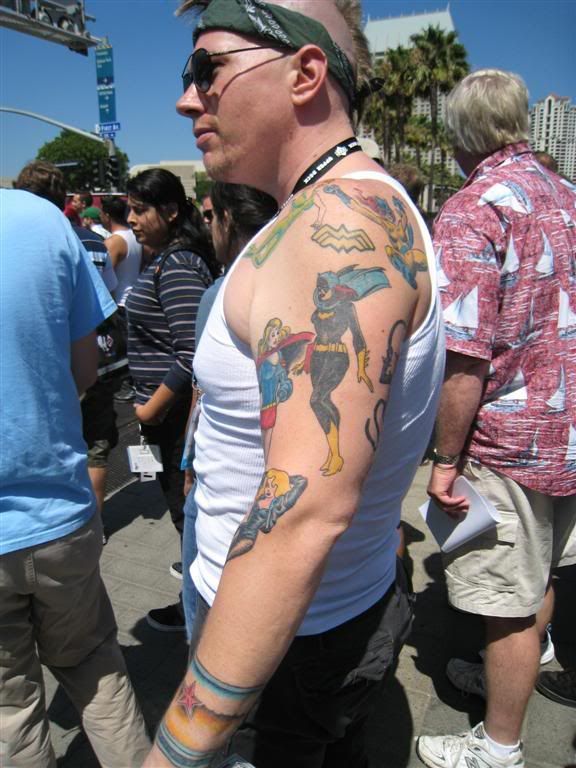 A fan of the super-ladies. Shown are: Black Canary, Supergirl, Batgirl, and Catwoman.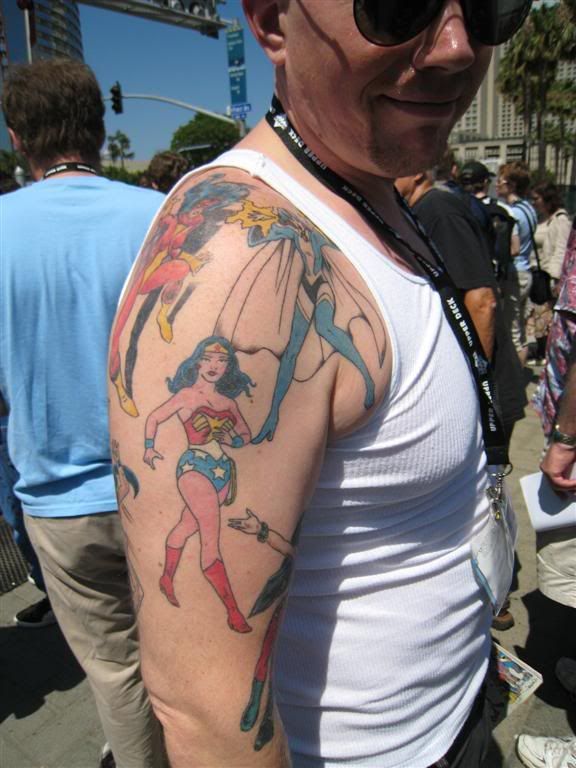 Wonder Woman, Spider-Woman, and Zatara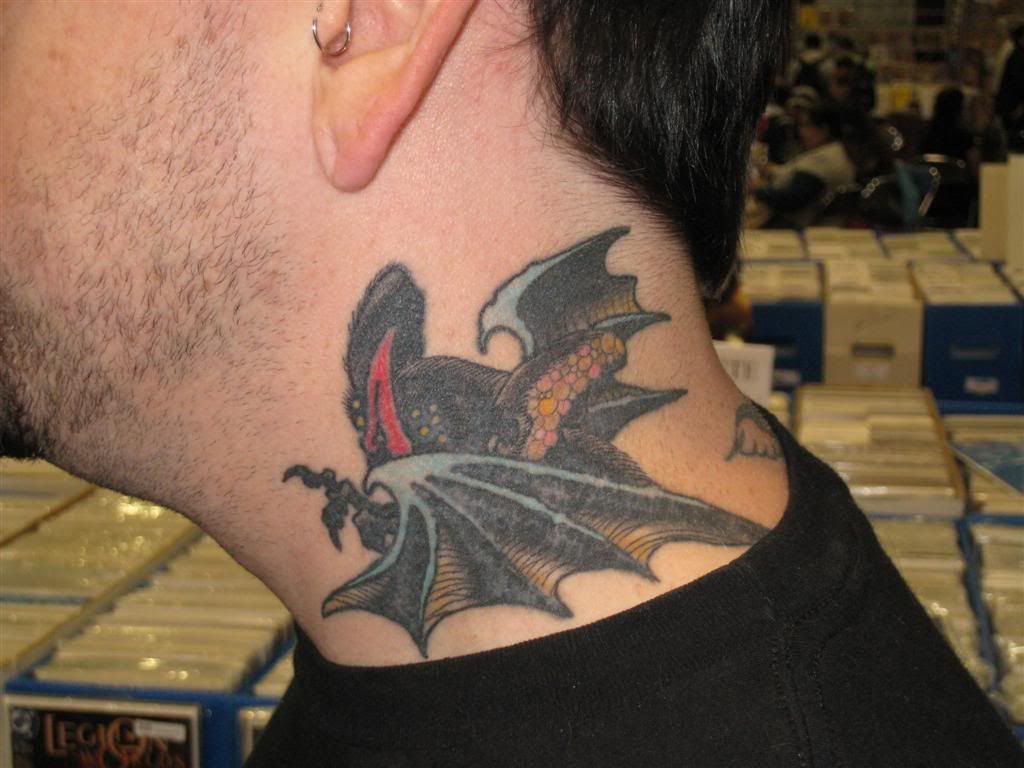 "I like bats."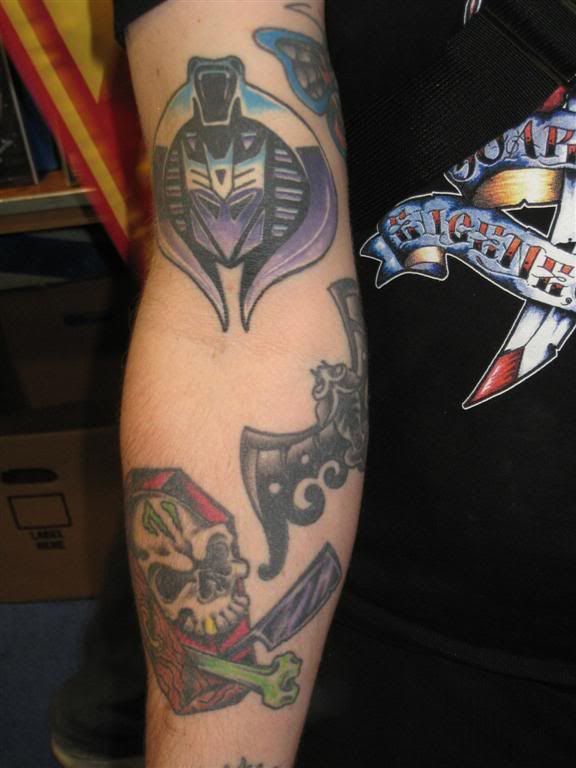 That would be a sweet-ass Transformers / Cobra amalgam.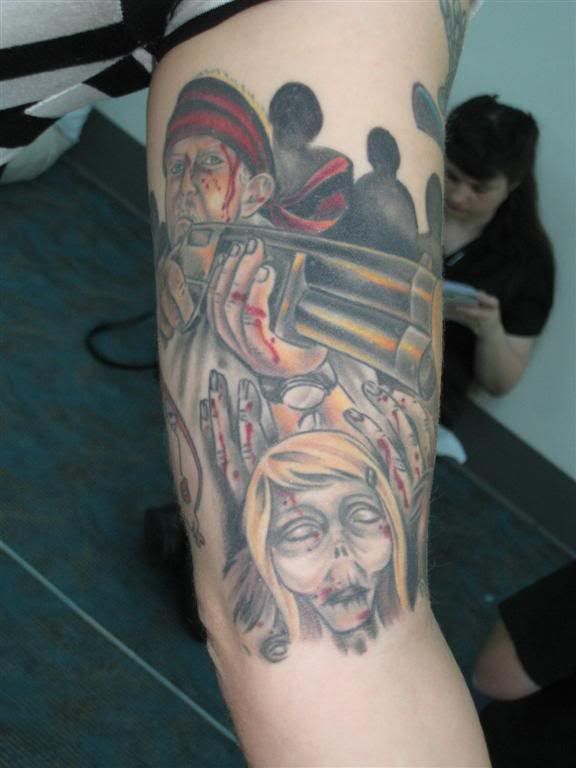 Shaun of the Dead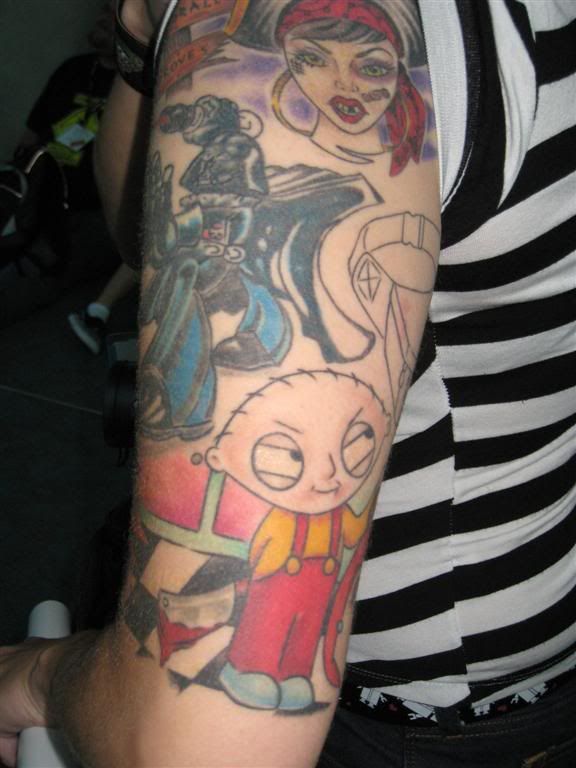 Stewie (holding Lois' decapitated head… not pictured, unfortunately) and cartoonish Darth Vader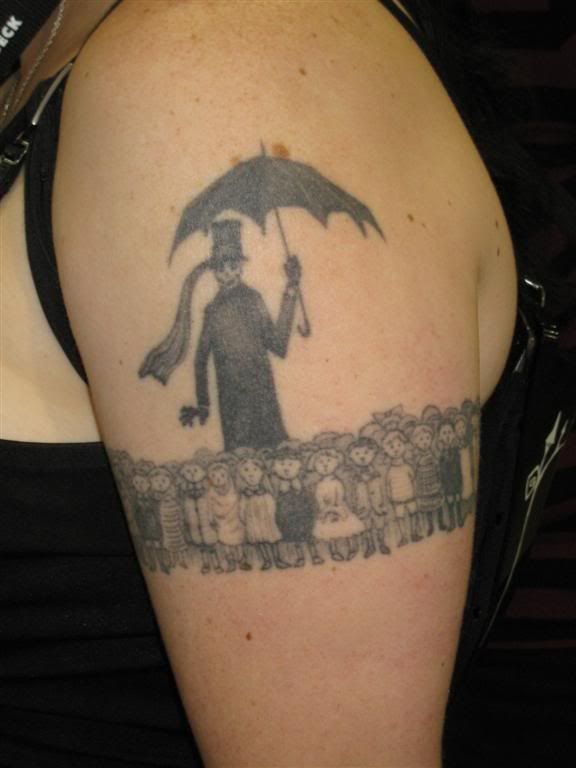 Obviously a Tim Burton The Gashlycrumb Tinies fan.

A Browncoat. (A.k.a., a fan of Joss Whedon's Serenity.)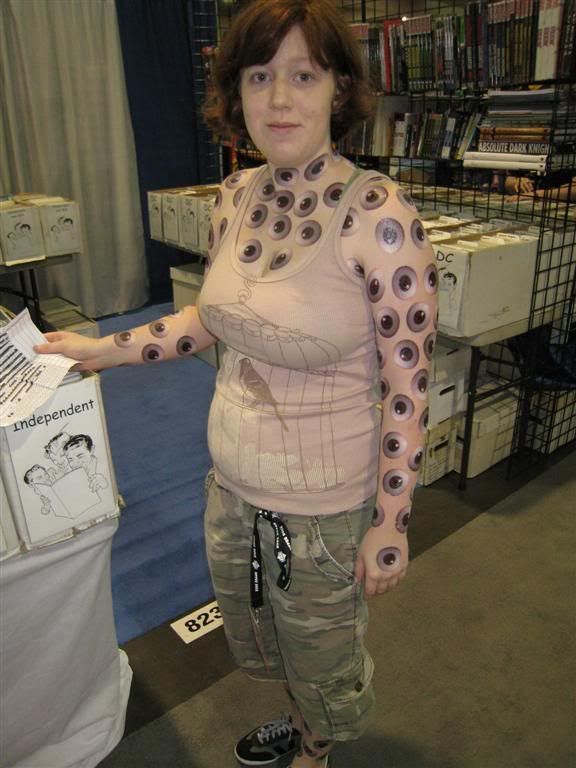 Not an actual tattoo… but just nutty enough to share.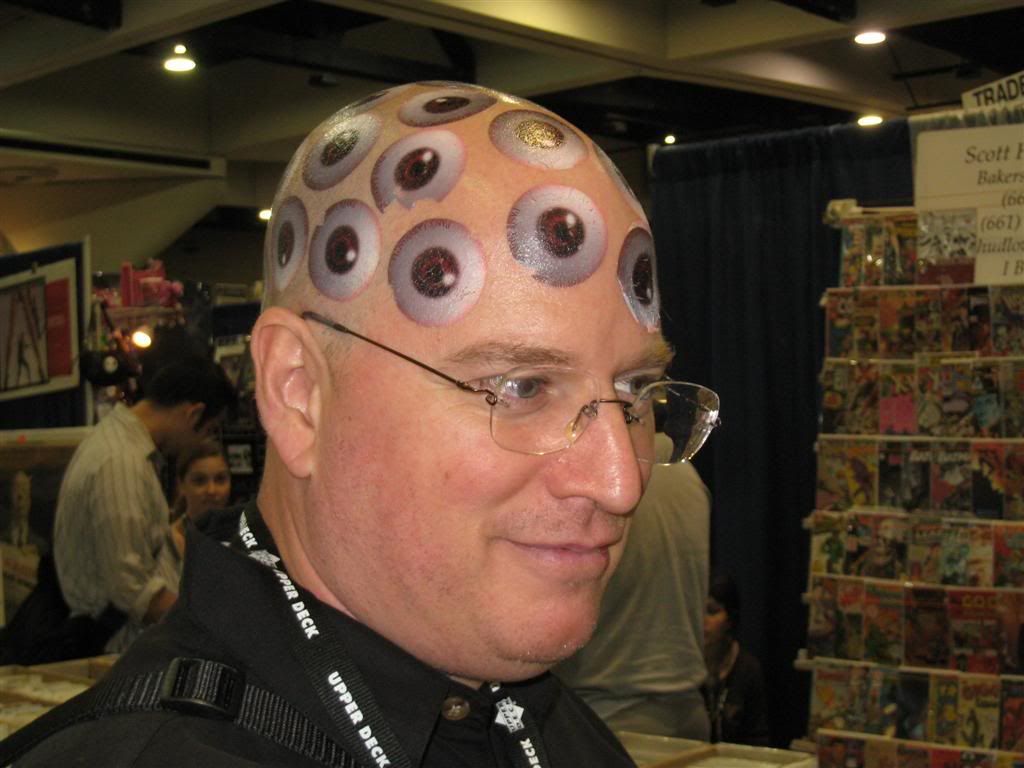 Still nutty… but not as committed to attaining full nut potential.
I wonder how many tattoos were "stealth," like my Batman tattoo. Probably not many. Most superfans at Comic-Con don't just wave their freak-flag… they are the freak flag.
Want to see more geeky tattoos and other curiosities? Consider subscribing to Great White Snark by email or by RSS. It's free.