Look at these pictures.
Multiply by one-thousand.
Start to get an idea of what Comic-Con is like.
Seek therapy after a taste of that mental image.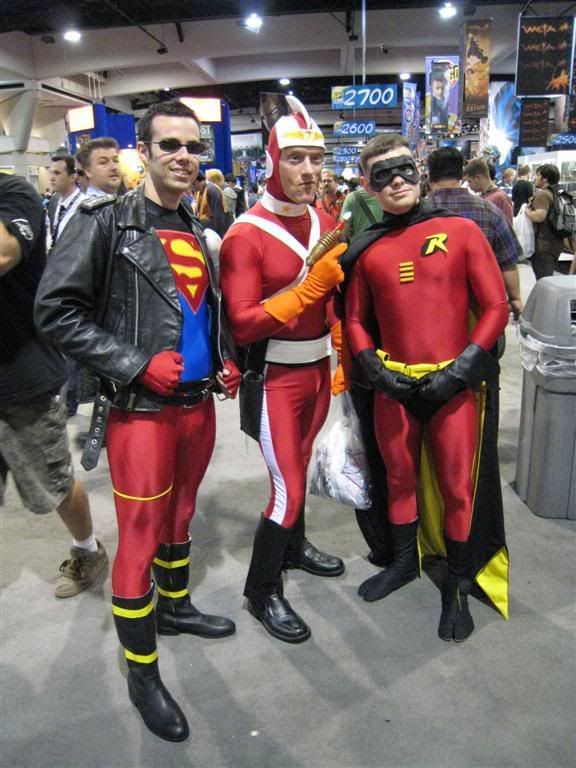 Superboy, Robin, and some other dude in spandex.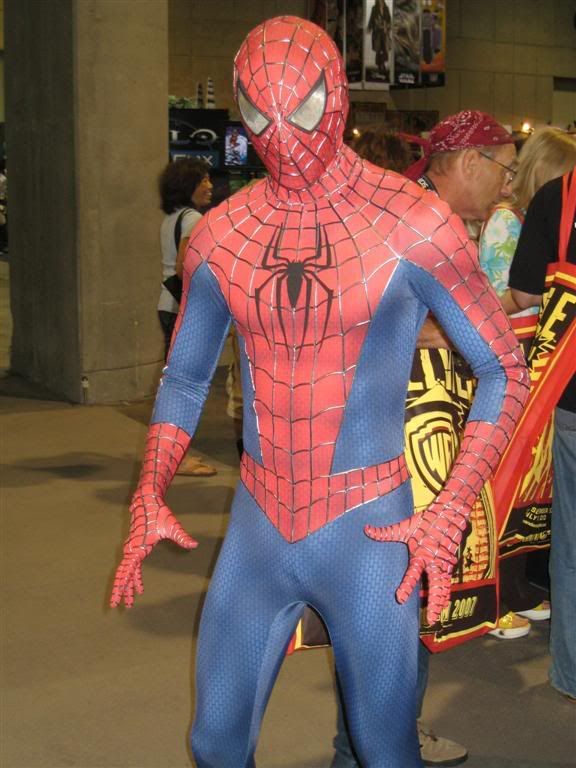 Spider-Man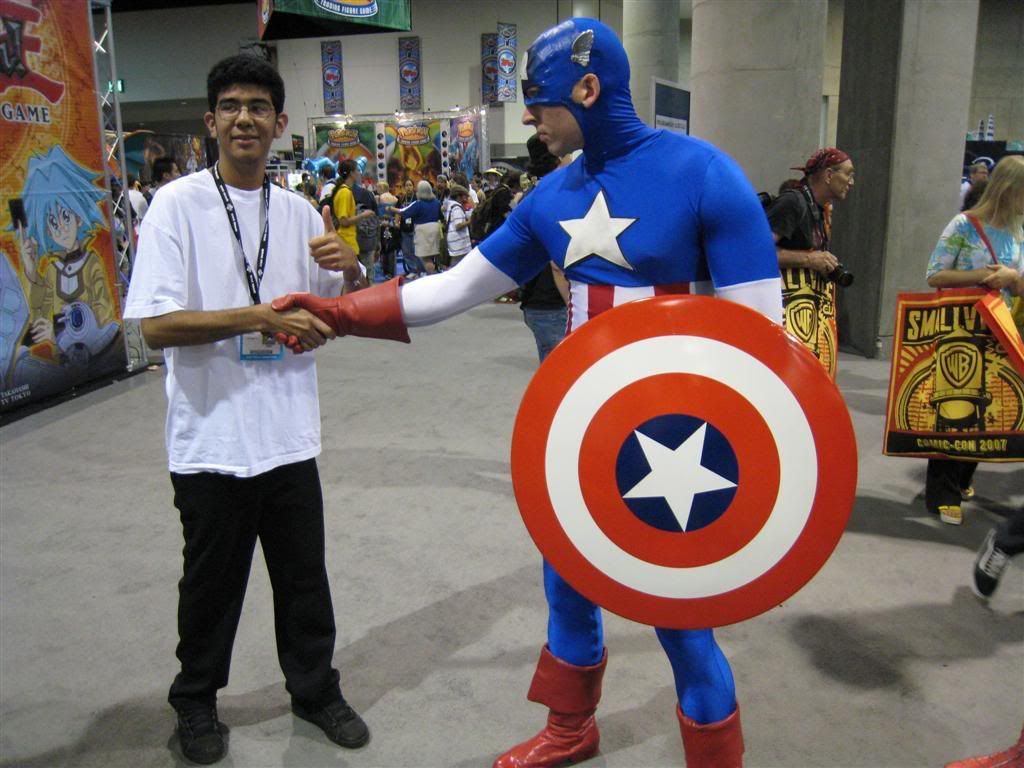 Captain America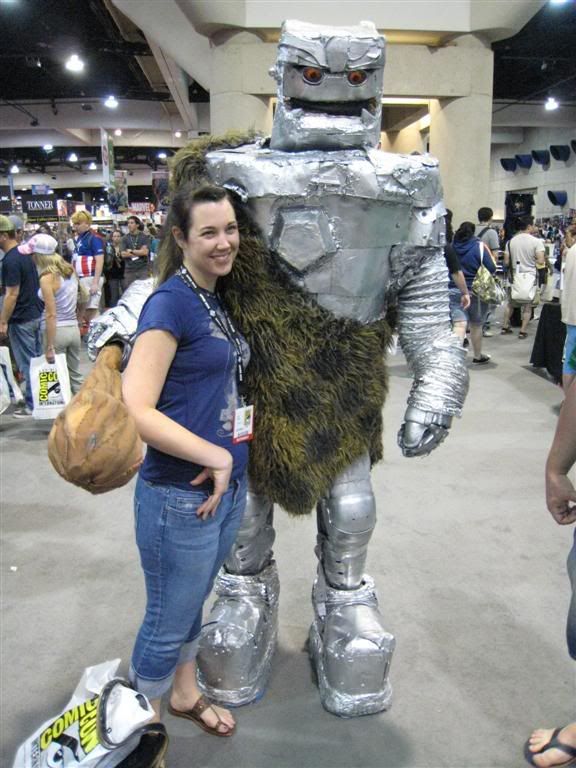 Robot Caveman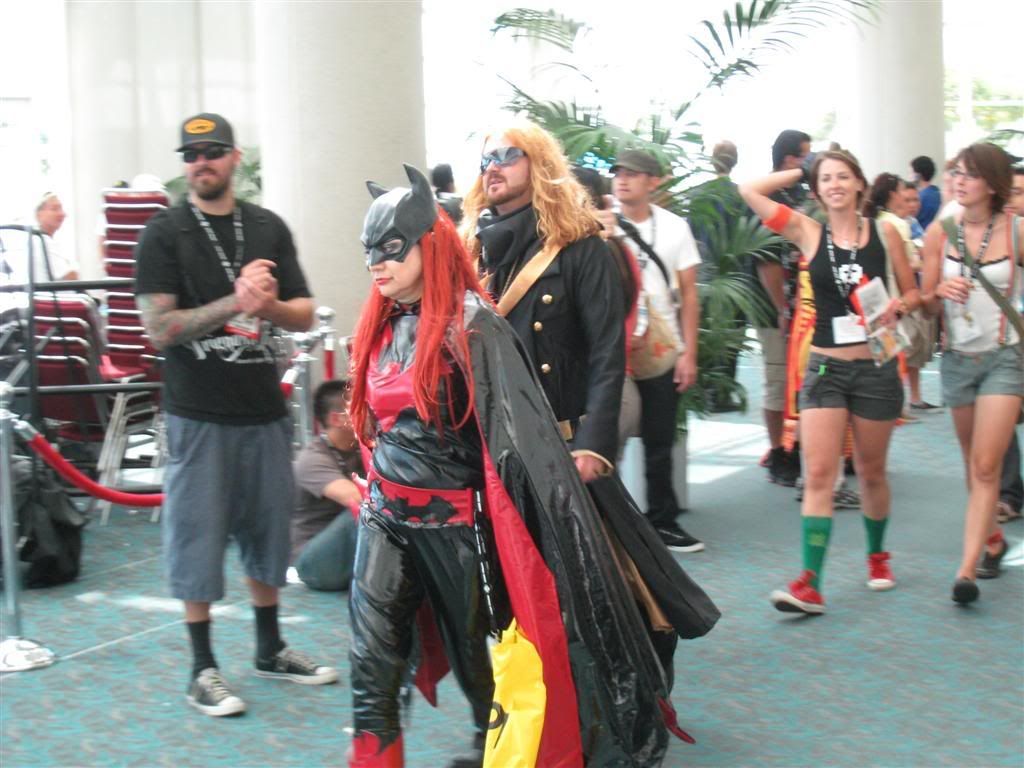 Batwoman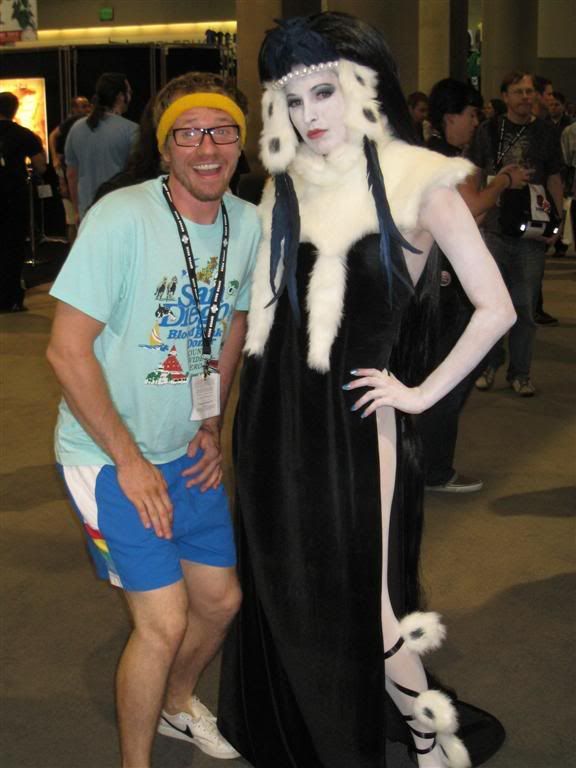 Some broad. Oh, and a nerd.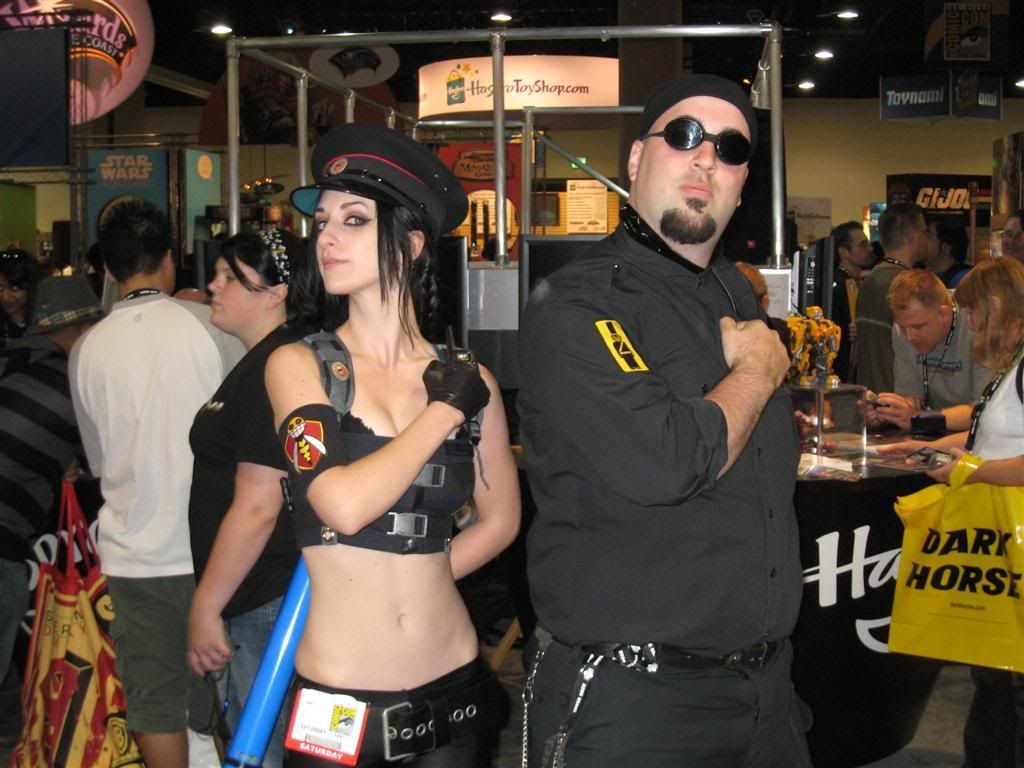 Anyone help me out here? Goth airline pilot and stewardess?
You get exactly one picture of a manga / anime costume.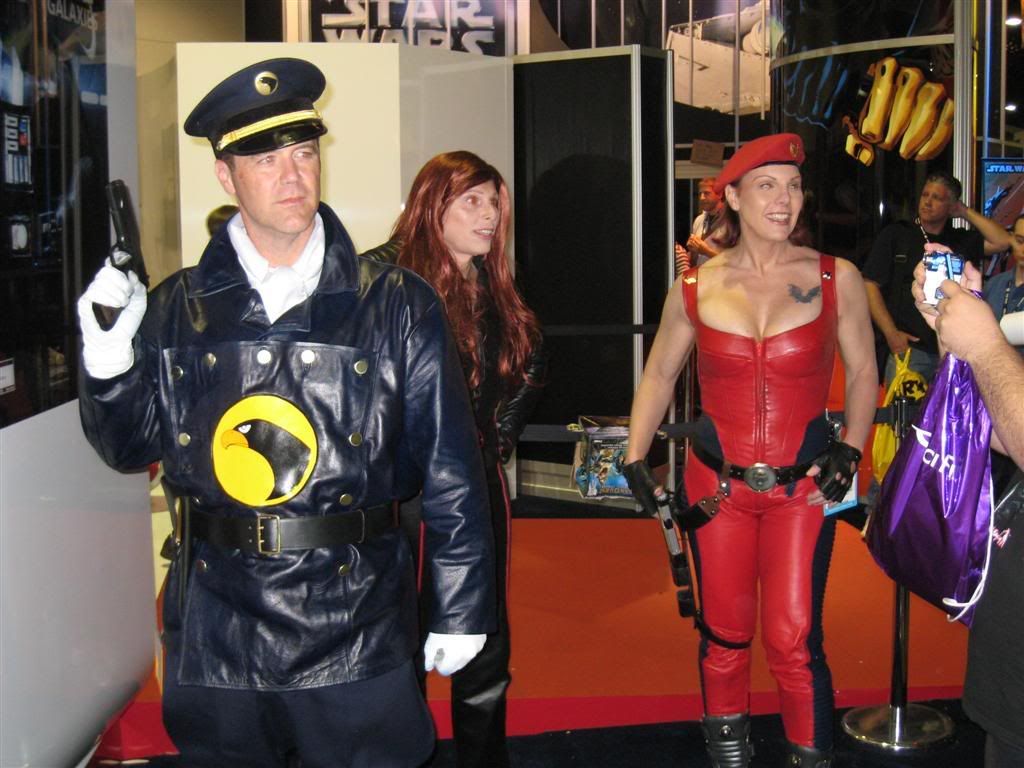 G.I. Joes (according to the lady in the red leather, with whom I wasn't about to argue).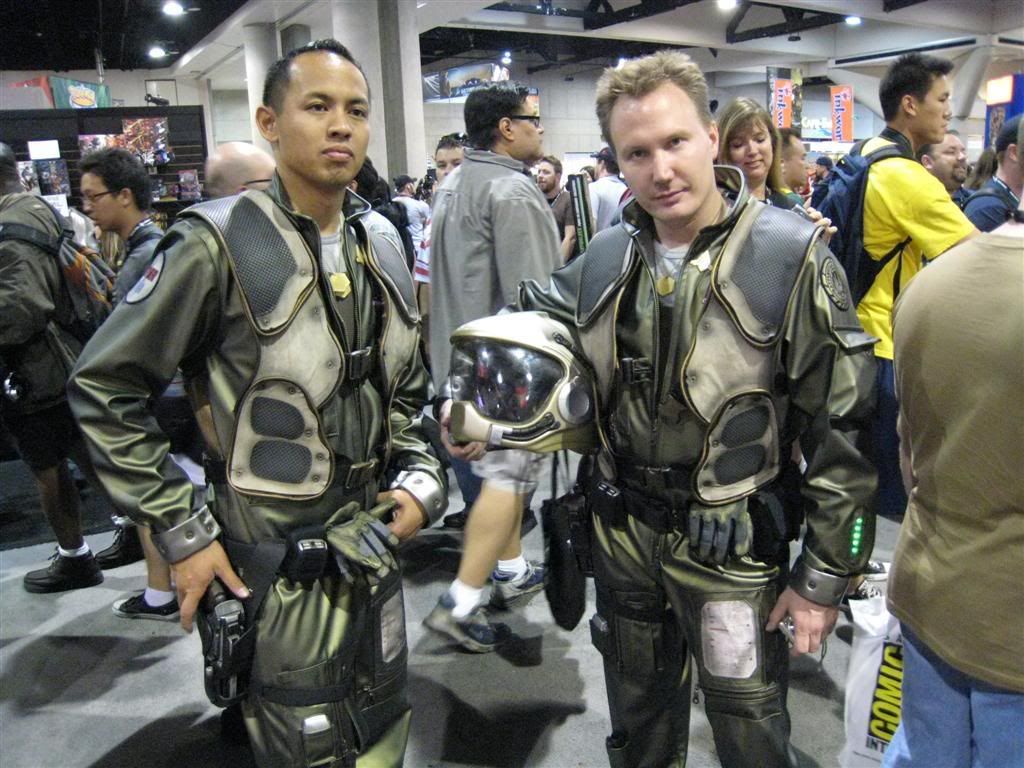 Battlestar Gallactica
Two dudes playing 'soldier' a bit too enthusiastically for my taste.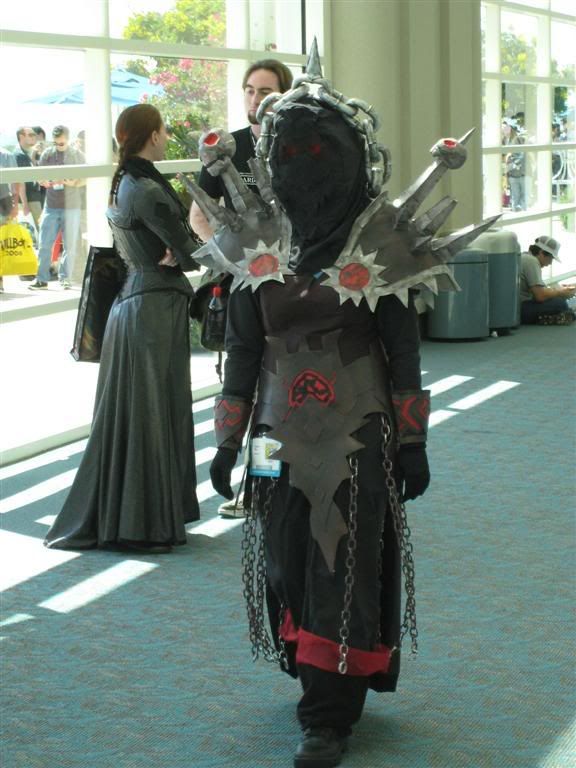 Um. Gwar shout-out?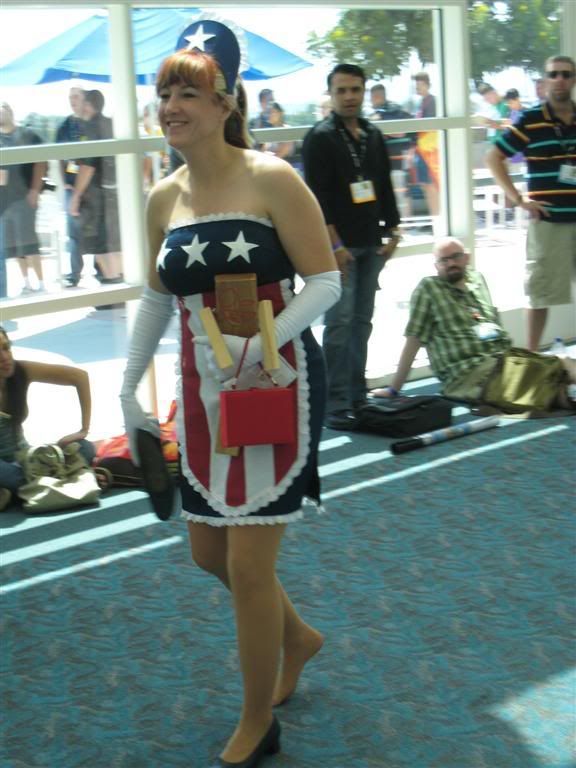 Patriotic Maid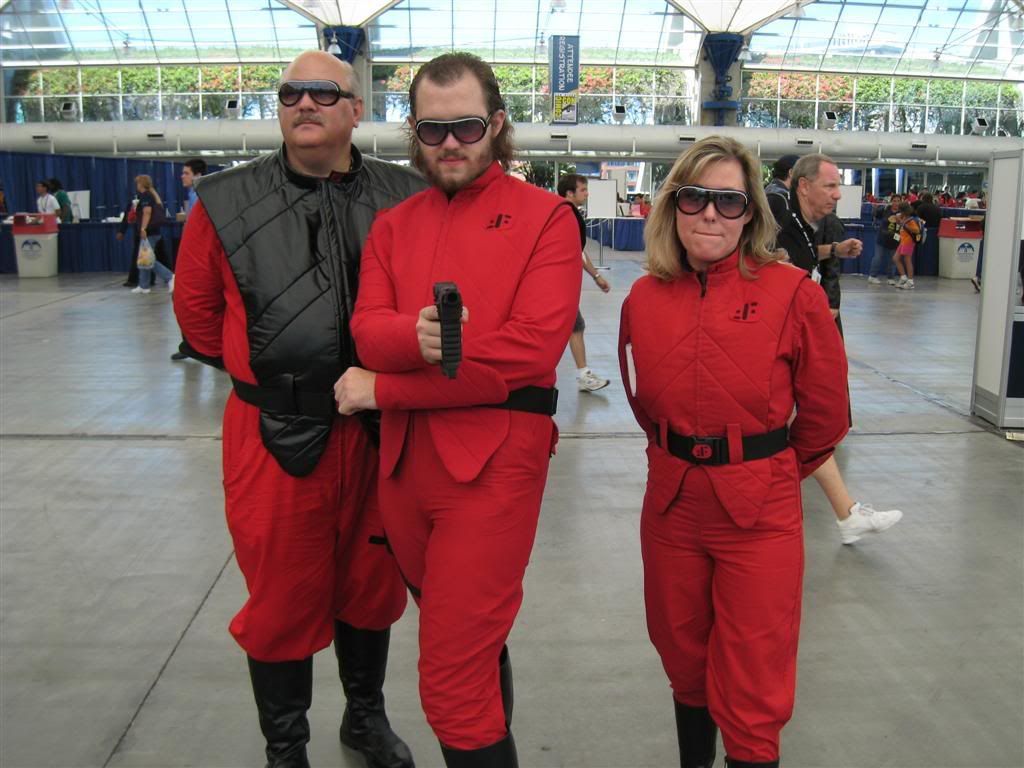 V
Pretty sure this is G'Kar, a character from Babylon 5. You know… that show that's one link above Star Trek in the geek TV food chain.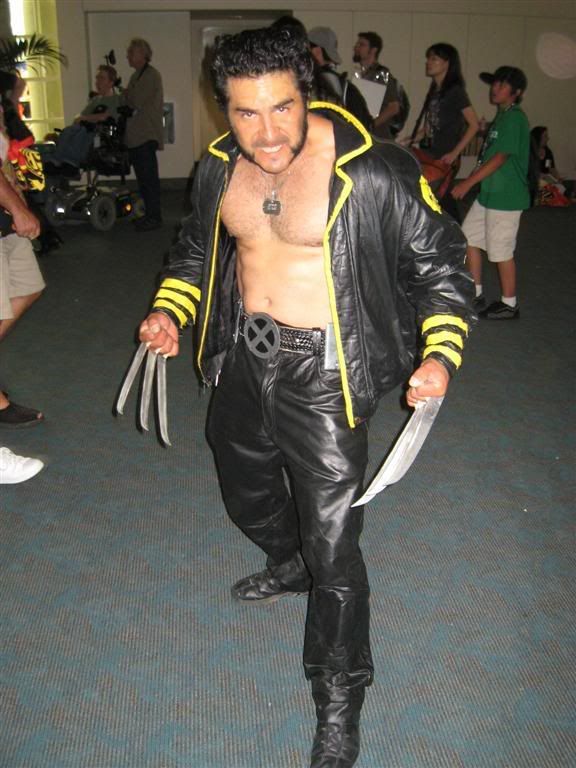 Wolverine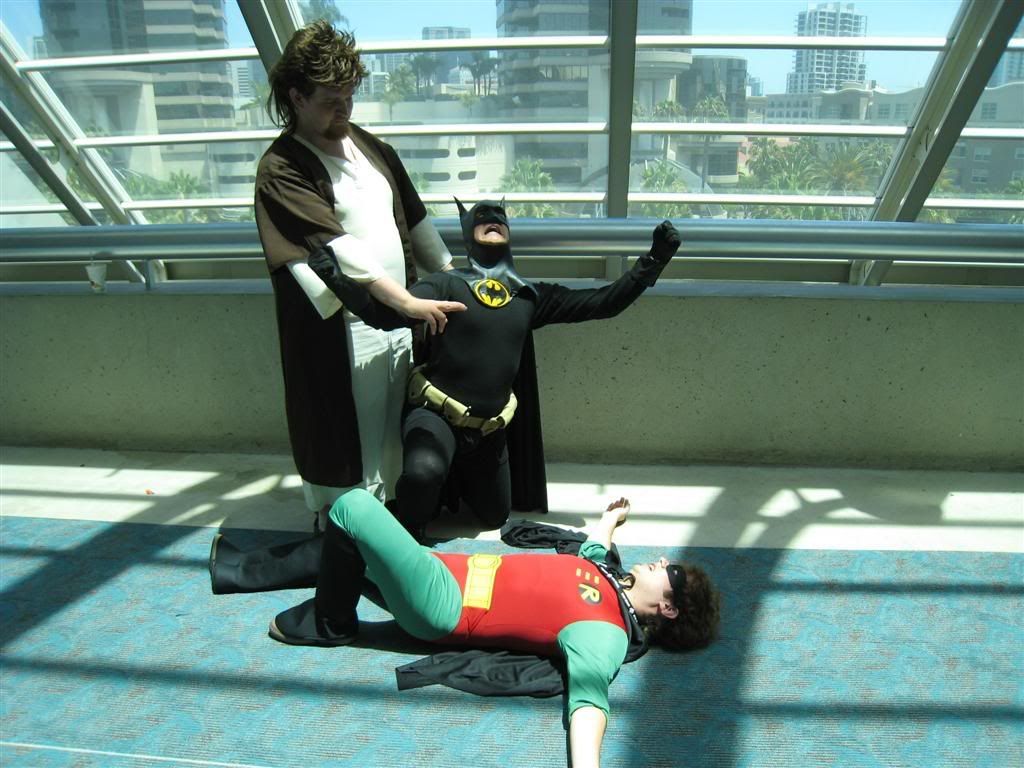 Jedi presides over the death of Robin, with Batman. (WTF?)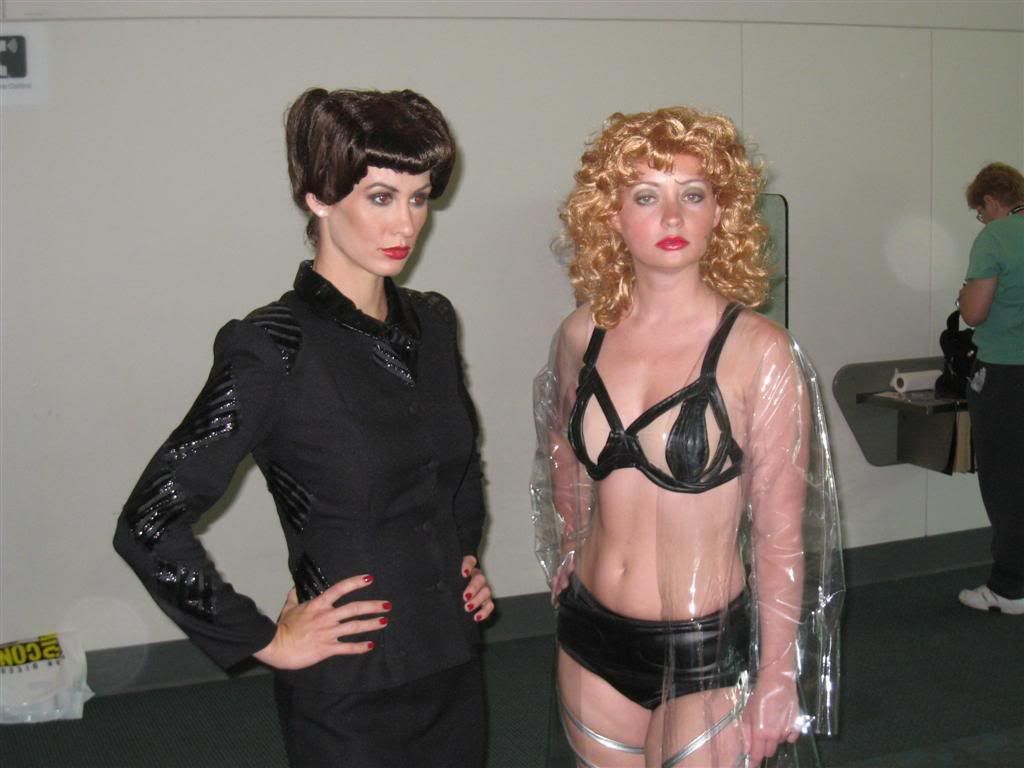 Two (bored) replicants from Blade Runner.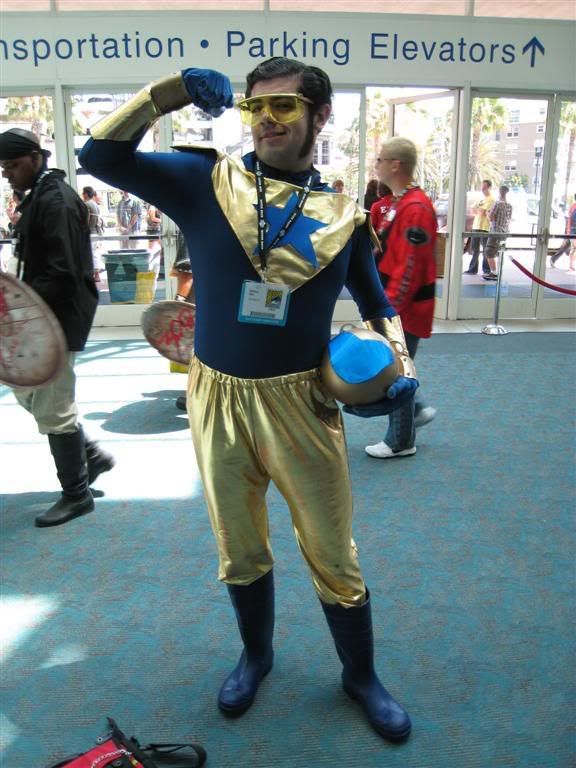 Booster Gold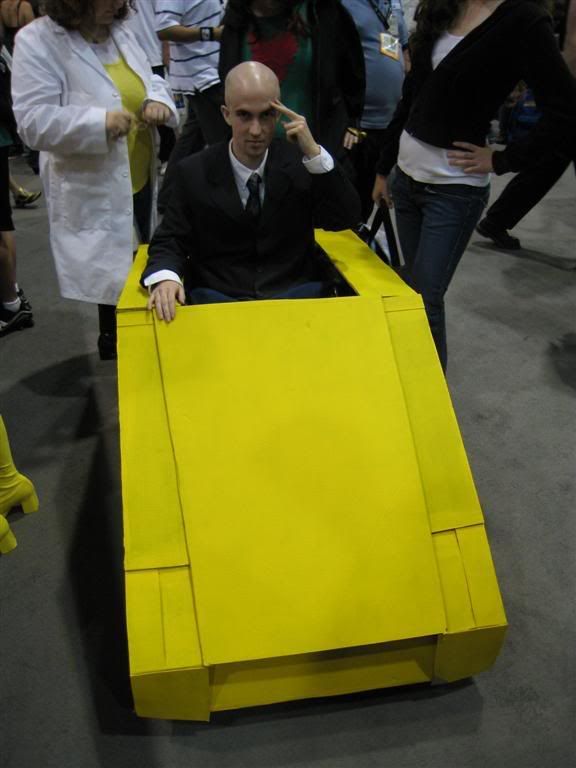 Professor Xavier. (That's a real wheelchair under there. Don't worry, he can walk. I saw him get up to go to the bathroom.)
If you enjoyed this post, consider subscribing to Great White Snark by – or by RSS.