You know this guy, right? The Comic Book Guy from The Simpsons.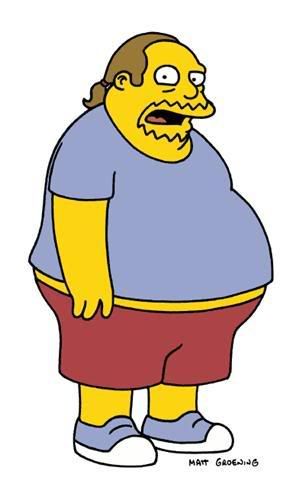 From Wikipedia:
He is the proprietor of the comic book shop, The Android's Dungeon & Baseball Card Shop. Voiced by Hank Azaria, the obese, nerdy, hairy Comic Book Guy is perhaps best known for his sarcastic quips.
Now meet Rory Root, the pleasantly-plump, nerdy, hairy and mildly-sarcastic proprietor of Comic Relief, a 20-year-old, award-winning, mega-comic book store in the Bay Area.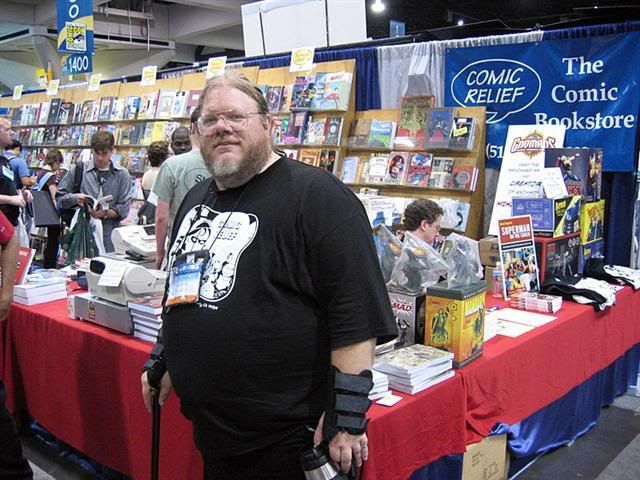 Yep, that's a pony-tail.
Rory has been pretty high-profile in the comic book world for a long time… I wouldn't be surprised if he was the inspiration (even subliminally) for the Simpsons character.
On the other hand, there are quite a few round, furry, pony-tailed dudes floating around the comic book world…
What say you? Separated at birth?
UPDATE: I just received the sad news that consummate good sport Rory Root has passed away.  You can see his comments below this post.