Last week, the Hollywood Reporter announced that writer James Vanderbilt will write the next Spider-Man movie. Clearly, the suits at Sony Pictures–sensitive to the criticisms of the over-burdened plot of Spider-Man 3–are pitching Vanderbilt to the media (and thusly to the geek nation) as the Guy Who Wrote Zodiac. And Zodiac, as we all know, is a Perfectly Respectable Movie.
Behold the headlines of publications unwittingly executing Sony's PR plan:
"Zodiac" scribe to write "Spidey 4" (Reuters)

Zodiac Screenwriter James Vanderbilt Writing Spider-Man 4 (FirstShowing.net)

Spider-Man 4 nets Zodiac writer James Vanderbilt (The List)
Yeah, I've got a few bits of advice for the dude who Sony would like you to believe began life with Zodiac.
Don't ever mention to anyone that you also wrote The Rundown (59 out of 100 on Metacritic), Basic (34/100), and Darkness Falls (23/100).
More wet t-shirt scenes with Mary Jane. Anything to help us forget those beady little eyes.
No more dancing. Great Moon God of Cheese in heaven, please… no more dancing.
Give us the Lizard, already. (Wait… that came out wrong.) The last two films have already teased us with appearances of his alter ego, Dr. Curt Connors. Anyway, it's not like there's any other major Spidey villains left in the queue. What, the Vulture? Somehow I don't think an old man with mechanical wings would translate well to the big screen.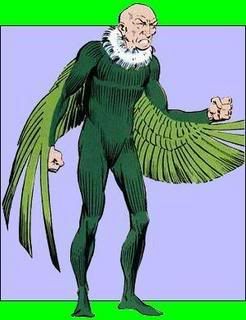 Don't bring Spider-Man back to his "comic book roots." We all saw how that worked out for Batman & Robin. Somehow "comic book roots" always turns out to be "cartoony bullshit." Leave the cartoony bullshit to Britney Spears. (A-a-a-a-and cue the rimshot.)