Looks like I have one less thing to be thankful for on Thanksgiving. I was going to include 'my mother's love' right before 'the original Star Wars trilogy' and right after 'Kristen Bell', but obviously my mother doesn't love me as much as I thought she did.
Otherwise, she would have baked a sweet-ass Batmobile cake for me for my birthday, like Sandra (of Yoda Star Wars Cake fame) baked for her son on his birthday.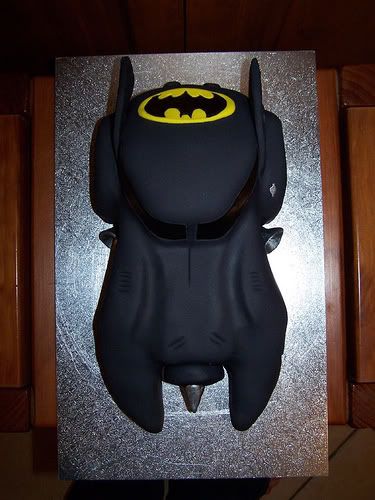 What? How old was Sandra's son? How is that relevant? Don't look at me like that. You know I hate that look. The one you gave me when I wore my Green Lantern t-shirt to that David Sedaris reading. That dude was boring, anyway. Who was I looking to impress?
What? No, I'm not dodging the question. Why would I dodge the question? What? Fine. Fine.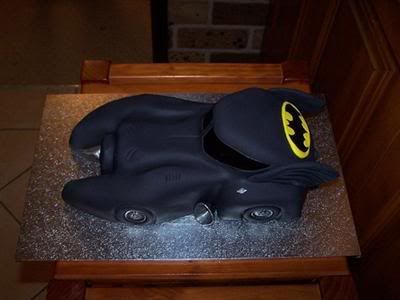 Sandra's son was five years old when she made him that cake. Are you happy now? No, I'm not being melodramatic. Yes, I realize my mother deserves better. Geez! Just leave me alone to admire the cake, will'ya?
Enjoy this post? Subscribe to Great White Snark by email or by RSS.