There's nothing like the death of a major character to place a swift boot under a show's ratings. Like when that J.R. guy got shot on that show about the rich, white family and all of their drama and sexcapades.
(No, not The O.C. The other one. No, not Hogan Knows Best. Geez. Forget it.)
If you're going to kill someone off, Television Producer People, make sure you do it right, would ya? We geeks are an unforgiving bunch. Or perhaps you've never seen the aftermath of an antagonized set of geeks let loose in an internet discussion forum? It's not pretty. And I don't just mean the smell.
5. TARA ON BUFFY THE VAMPIRE SLAYER
A momentous WTF?! moment that spurred sarcastic Buffy fans everywhere to exclaim:
Oh! Awesome! That's perfect. 'Cause this season of Buffy couldn't possibly any more of a DOWNER. Let's just go ahead and have the sweet lesbian girl killed by a GUNSHOT wound, why don't we? On a show that's about crossbows, stakes, swords, and magic. Makes sense to me! Maybe the producers could arrange for a monster truck to run over a puppy, too! Hooray!
By the way, if someone ever foists that "sarcasm is the lowest form of humor" malarkey on you, tell them that they obviously don't know the difference between sarcasm and "sandpaper-dry facetiousness." Then who feels like the small-minded one? Suckahs.
4. JOHNSTON GREEN ON JERICHO and JONATHAN KENT ON SMALLVILLE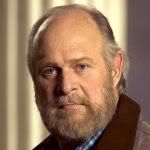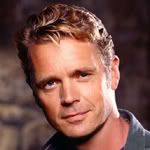 Give me a show about a brash, young hero, and I'll show you a wise, father-figure character. Giles on Buffy. The preacher on Firefly. Adama on Battlestar Galactica. Keith on Veronica Mars.
To Johnston Green and Jonathan Kent, I say: Our heroes are naked without your smug self-righteousness, your annoyingly unerring moral compasses, and your reassuring platitudes!
3. TASHA YAR ON STAR TREK: THE NEXT GENERATION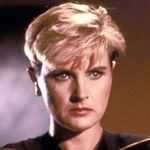 Yes, I realize that to include this one on the list, I have to admit that I watched the first season of ST:TNG. And I liked it. So, there. Go ahead and judge me for my long-festering hypocrisy. I don't need your approval. I've got my under-deserved sense of self-satisfaction to keep me warm at night!
Anyway.
Two problems with this death. First, now that the hot(ish), blonde security officer is off the show, who's going to shoulder the burden of providing the requisite Star Trek eye candy? Counselor Deanna Troi? Maybe if you slut her up a bit. Dr. Beverly Crusher? Now you're just talking crazy. Whoopi Goldberg? Yeah… no.



Second: When Tasha Yar died, a landmark piece of sci-fi comedy died along with her. With her gone, who was going to make sweet, sweet drunken love to android Data and his life-like man parts?
2. FRIGGING EVERYONE WHO DIES ON HEROES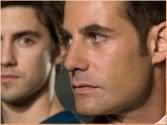 Heroes blew up in its first season thanks in part to its bringing comics books to the small screen format. Too bad it brought along plenty of comic book baggage in the second season. Namely: dead characters… Don't. Stay. Dead.
Nathan and Peter Petrelli. Sylar. That boring character who can walk through walls, played by the black dude from season four of Buffy whose name I can't remember. All of them died rather messy (apparent) deaths, only to return for the hollow melodrama of season two. (Seriously. Yawn-fest.)
Please, Lord Jesus… or Fauntleroy… or whoever is listening… please make that South American dude with the black, gooey shit in his eyes stay dead. Let something good come of this season, ok?
1. LEX LUTHOR'S BROTHER JULIAN ON SMALLVILLE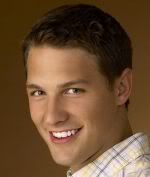 You know how in the Superman comic books, Superman appears not to have aged a day since the 1930s? An even bigger insult to the concept of continuity is Smallville's recent "Lex Luthor's brother" storyline.
In season three of Smallville, Lex flashes back to watching his mother smother his baby brother when Lex was eleven years old. Lex watches the baby die. Baby brother Julian = Dead. Fini.
Lex takes credit for the murder to protect his mother, thereby alienating his father and beginning his long journey to eeeee-ville.
Got that? Good. Now take that crucial episode in the Smallville mythology and toss it out the nearest window. You won't be needing those pivotal events any more.
The latest episode of the (crappy) current, seventh season revealed that the editor-in-chief of the The Daily Planet newspaper, Grant Gabriel, is in fact Lex's brother, Julian! …who is apparently no longer a dead baby.
According to the story, the baby survived and their father, Lionel Luther, secretly put the baby up for adoption. Right. But that's not the most glaring problem.
Lex is twenty-eight now. Julian was a baby when Lex was eleven years old. Which means that the editor-in-chief of The Daily Planet is no older than seventeen.
Damn, I knew those Smallville writers were getting lazy, but this is ridiculous.