Variety reported today that Steve Norrington will direct the remake of the 1980s kitsch classic, Clash of the Titans.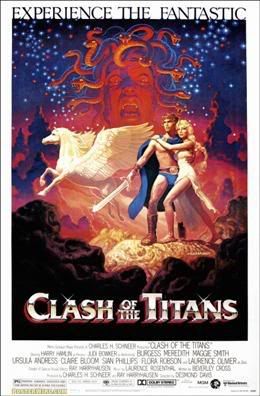 If you've never heard of Steve Norrington before, that might be because you didn't sit through League of Extraordinary Gentlemen long enough to get to the end credits. Of course, this is also the dude who directed Blade, so he's not short on geek cred.
The funny thing (funny interesting, not funny oh my god my pancreas is cramping from all this laughter!) is, Steve's full resume reveals him as a full-time special effects artist and technician who happens to direct a movie every once in a while. His special effects work has included sculpting for Exorcist: The Beginning, designing creatures for Jim Henson productions, supervising animatronics for Young Sherlock Holmes, doing make-up effects in Blade and Hellraiser: Bloodline, handling creature effects in Alien3, and illustrating for Blade: Trinity.
So, if you look beyond the popular, one-dimensional spin on today's news ("Steve Norrington, who hasn't directed a film since 2003's "League of Extraordinary Gentlemen, …"), you very well might find some rhyme and reason in the selection of Norrington to drive this effects- and creature-centric project.
Assuming you're not busy being appalled that yet another treasured cinematic gem from the 1980s is undergoing a crass "re-imagining" treatment.
[poll=6]