Director Peter Berg (of The Kingdom and Friday Night Lights) recently confirmed that he's helming a big-budget remake of Dune.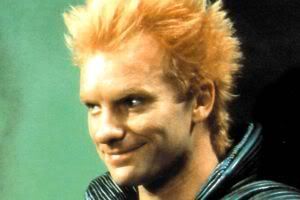 Criminy. At the rate at which Hollywood is running out of franchises to 're-imagine', we'll see a remake of Rush Hour in time for Christmas, 2008.
(Ha, ha! What am I saying! No one could replace Chris Tucker in Rush Hour. That'd be like trying to play a DVD in an 8-track player, when all you really need is a no-talent, one-note, soul-sucking 8-track cassette. Silly me.)
We're not talking about properties like King Kong and Dracula that have been recycled several times since the roaring 1920s gave way to the Great Depression. David Lynch's vision for Dune came out in 1984. When Ronald Reagan was President. There should be a rule that a movie should not be remade if your average, under-educated American teenager today actually recognizes the name of the President in office at the time of the original movie's release.
That, or Hollywood should just stop remaking movies from the last 25 years. Either way.
Berg explains:
While he's "a big fan of Lynch," he believes "that interpretation has left the door wide open for a remake."
Fair point, Petrovich. Unfortunately the Sci Fi Channel beat you to that punch with a Dune mini-series a mere seven years ago. Doesn't that shut your Door of Interpretation to more of a 'slightly ajar' state?
[poll=7]