Set your DVRs, people. Jericho returns to CBS at 10p on Tuesday night with the second season's first episode, "Reconstruction."
As many of you know, CBS execs had actually canceled Jericho after the last season, but then later granted a seven-episode second season in response to a creative mass mailing campaign by fans of the show. In an incredible show of support, fan activists arranged for many tons of nuts (symbolic of a plot device in the finale of season one) to be delivered to CBS headquarters.
Not only did the efforts of those fans guarantee continued enjoyment of 100%, all-natural Jake Green goodness (huzzah!), but they also sparked a trend among fans looking for distinctive and demonstrative ways to rally around their favorite "on the bubble" TV shows.
5) THE 4400

What did fans send?
Sunflower seeds, a favorite of 4400 character Dr. Burkhoff (played by fan-favorite character actor Jeffrey Combs). Combs has also apparently "supported" the campaign, whatever that means.
Yeah, I support the ongoing existence of my job, too, buddy.
How successful was the campaign?
Not very, unfortunately, in spite of impressive turnout.
Individual fans had sent about 30 pounds of sunflower seeds to the USA Networks offices by January 30 of this year. Following that, North Dakota company Giants Snacks shipped nearly 6,000 bags (about 650 pounds) of seeds, with orders from about 30 states and a dozen countries.su Meanwhile, over 16,000 signatures have been added to an online petition.
However, USA Network spokeswoman Kristin Schulman told the Associated Press that it would be "very difficult logistically to bring the show back." That's a fancy way of saying "a snowball's chance in Hell."
4) JOURNEYMAN

What are fans sending?
The folks behind the Save Journeyman! blog are organizing the campaign to send Jeff Zucker, CEO of NBC Univeral, boxes of Rice-A-Roni, the San Francisco treat. The show takes place in San Francisco. I'll let you do the second-grade math.
Did you know you could buy Rice-A-Roni by the case from Amazon? I sure didn't.
How successful has the campaign been?
So far, 2,623 boxes of Rice-A-Roni and $4,086 (for a pooled Rice-A-Roni fund) have been sent by fans. Good showing, but no indication of whether it'll make any difference.
The real winners? First, City Harvest, a non-profit that provides food to New York's needy, to whom NBC has been donating the Rice-A-Roni. Second, the team of marketers at Rice-A-Roni, who in their wildest dreams couldn't imagine getting viral exposure like this.
3) ROSWELL

What did fans send?
Tabasco sauce, a favorite drink of the moody and unreasonably-photogenic aliens portrayed in the series.
How successful was the campaign?
I'd rank the success at "Very to Super-Very." Fans sent over 3,000 bottles of Tabasco sauce to the offices of the late WB network and kept the show alive for two more seasons.
That's two more seasons of Katherine Heigl looking all hot for everyone to see. I think most of us can get on board with that. Several times.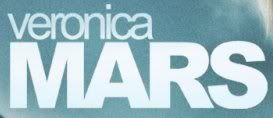 What did fans send?
Mars Bars to Dawn Ostrow, head of the CW network. Very clever, until campaigning fans last summer realized that Mars Bars are in limited supply here in the States; they're strictly a European candy. Whoops.
When candy importers couldn't keep up with demand, fans started sending letters, e-mails, marshmallows, and whatever else they thought could get the attention of execs at the CW.
How successful was the campaign?
In addition to the candy sent by individual fans, importer The Indian Food Store fulfilled over 1,400 pounds in orders for confections sent to the CW: 4,848 Snickers Almond Bars, 2,040 Mars Bars from England, and 510 pounds of marshmallows.
The result? Producers got as far as creating a 12-minute mini-pilot for a proposed season four. (You can see it in the DVD extras of season three.) Unfortunately, the network decisively killed the show, anyway, but writer/creator Rob Thomas remains "motivated" to bring Veronica Mars back in a screenplay or a comic book. He just needs to free up the time to make it happen.
In the meantime, campaigning continues. Over 2,000 eager fans have signed a petition to syndicate the series, and 4,000 signatures have been added to a petition for a Veronica Mars movie.
1) JERICHO

What did fans send?
As a shout-out to a Jake Green line in the finale of the first season, fans sent nuts to CBS headquarters. Lots and lots and lots of nuts.
How successful was the campaign?
Twenty tons of nuts on the doorstep of CBS later, the second season was approved. Verdict? Successful as hell.
Honorable Mention: FRIDAY NIGHT LIGHTS

What are fans sending?
Light bulbs and Clear Eyes eye drops.
In this recently-instituted campaign started by none other than VH1's Best Week Ever, fans are mailing Ben Silverman, the head of NBC Entertainment, with light bulbs displaying scrawled-in-Sharpie "Keep the Lights on" messages.
I'm sure your turbo-charged, super-brain appreciates the obvious symbolism of the light bulb. But in case you don't like to occupy yourself putting two and two together: General Electric–producer of engines, futuristic plastics, good things that come to life, and light bulbs–is NBC's corporate parent. So, FNL lights fans are basically trying to bribe GE by buying up a lot of cheap light bulbs.
And if that doesn't work, any bulbs that arrive broken send another message: "Cancel our show, and we'll cut you. Bitch." (No, seriously.) Talk about a multi-layered message.
Meanwhile, a new group on Facebook is organizing a campaign to send Clear Eyes to Mr. Silverman in honor of the slogan of FNL's fictional high school football team, the Dillon Panthers: "Clear eyes, full hearts, CAN'T LOSE!"
How successful has the campaign been?
Too early to tell. The campaigns only started in the last week, in response to the airing of the last episode of the season last Friday night, and Silverman's recent disheartening comments that suggest a renewal is not in the poorly-rated but critically-adored show's future.
As a very recent convert (thanks to rebroadcasts on the Universal HD channel), I wish these fans much luck.
ALSO NOTEWORTHY:
Farscape – Female viewers sending bras to the Sci Fi Channel got a 4-hour wrap-up miniseries.
Firefly – Industrious fans bought enough DVDs to earn a big-budget feature film.
Arrested Development – Fanatics sent fake bananas to Fox execs and got 13 episodes of a final season. Now there's rumblings of a movie in the works.