When you hear about a "death," it's usually bad news. Except when you're talking about the demise of a technology that's been perpetuating a format war that generally makes life 37% more annoying for consumers. (Suck it, HD DVD!) Or when a half-assed plan to bring another beloved geek franchise to the big screen whithers on the vine. (I'm looking at you, Justice League movie.)
Or when Cheney tries to off another one of his hunting buddies.  Then, oh, how you can laugh and laugh in the face of Death.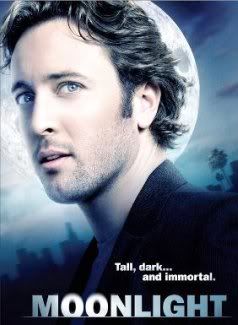 Speaking of deaths (check out the chassis on that segue, people!), we're starting to get indications of which freshman genre shows are finding themselves "on the bubble," at risk of cancellation before their second seasons. Much like an expedited version of Darwinian selection, the writers' strike hastened the probable end of some first-year shows that didn't have a chance to find their audiences.
Or that just plain bionically sucked. Not that I'm pointing any fingers. At any moonlit shows in particular.
Obviously I'll be glad when a couple of these stinkers in particular are taken out back and put out of our misery. But what say you?
[poll=11]