Congrats to Steve Mortensen, the founder of Micurio (a "show and tell" Web site for all sorts of collectibles), who earned his Great White Snark CertifiedTM geek credentials when I interviewed him recently.

Throughout his life, Steve has collected everything from Star Wars, G.I. Joe, and Transformers toys to stamps, coins, and comic books. Further, he reached veritable "Jedi" status in the realm of comic book collecting when he became a grader for CGC and started a subscription service for "guaranteed mint" comics.
All of this collecting geekspertise (which is like "expertise," but more pale and socially awkward) culminated in the launch of his Web site, Micurio. Steve created Micurio to help collectors catalog their stuff, and to provide a community to all types of collectors, including those with more-obscure interests.
You know… like collectors of breweriana. Which is pretty much a fancy word for "beer stuff."
In the future, Steve plans on adding valuation and insurance services, to bring Micurio more in line with competitors like iTaggit. In the meantime, you can kill some time at work on Micurio sharing your collections or scouring its (ridiculous number of) categories for truly-curious geeky memorabilia: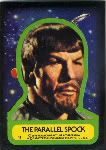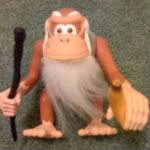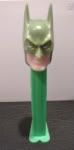 … and that's not to mention the assorted comic book, action figure, and other collections. Browserific.
Just a few parting thoughts for Steve:
1) I realize that tiny text is quite stylish in certain online circles, but you're going for "Posh Spice" when what you should be shooting for is "the Isaac Mizrahi line sold at Target." Too small is a bit too chic.
2) I've been hit with spam bombs that had fewer text ads than Micurio.
3) Where's search? I wanted to check out those WWII propaganda posters featuring Donald Duck that you told me about… but where the hell do I start?
UPDATE: Steve graciously followed up to let me know that search functionality will probably be available in the next month. He also pointed me to the elusive WWII-era propaganda poster featuring Donald Duck advocating the use of condoms to avoid venereal disease(!!).
DOUBLE-SUPER UPDATE: Micurio now features Advanced Search and launched a blog!