Talented comedian and cartoonist Michael Capozzola wryly satirizes everything from politics to pop culture in his comic strip "Cheap City" every Thursday in the San Francisco Chronicle.
Now Capozzola brings his voice and art to the geek domain in a new, biweekly1 comic feature on Great White Snark.
Welcome, Mike! We've always got room for wryness around here. (It's just as good as spryness, but without the funny aftertaste.)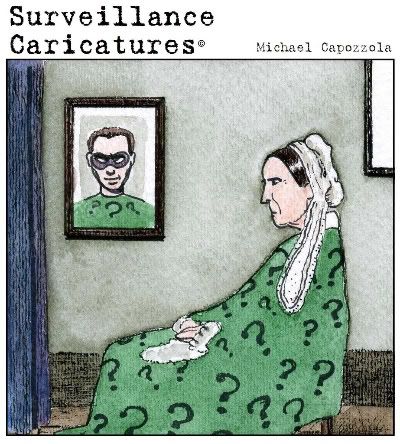 1 Let me save you a trip to dictionary.com. "Biweekly" means "every two weeks." "Semiweekly" means "twice a week." And just for the record, when some misguided soul says, "I want to axe you a question," they want to murder an interrogatory for you.