Let me be clear: I am talentless in the kitchen. If it weren't for my George Foreman grill, I'd live off of protein bars and frozen microwavable pasta. In the evolution of culinary arts, I'm the hunched-over caveman of cooking.
Yet, in no way does that fact diminish my enthusiasm for disparaging the efforts of those well-intentioned people whose cake-making skills–while plainly on par with those of a dull-witted chimp–far surpass my own. My gall knows no bounds.
5)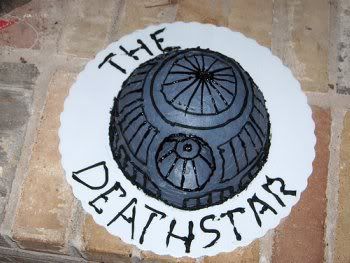 Source: Lamascus
I mean, I've seen worse likenesses. And if I couldn't figure out what I was looking at, you conveniently spelled it out for me there in that serial killer's scrawl of yours.
So, it's not that bad. Did you really have to put it on your front stoop as a doormat?
4)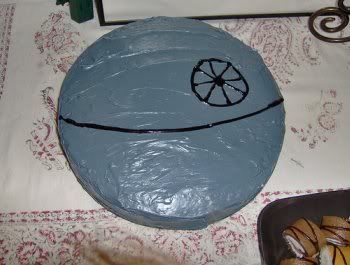 Source: terryattops
"Thanks, Mom! It's just what I wanted! A manhole cover made of plumber's putty! D-e-e-e-e-licious!"
3)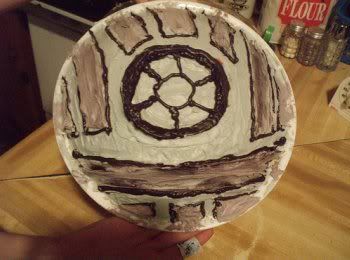 Source: trinlayk
Is it just me, or is this cake suddenly more impressive if you pretend it's supposed to be a view of R2-D2's face through a keyhole?
2)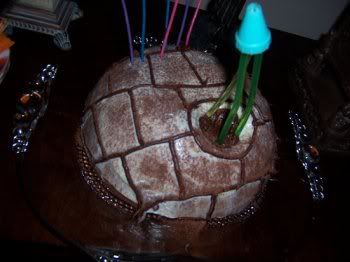 Source: Zelda139
Everything was going fine in the construction of the Death Star until a giant space squid came along and took an inconveniently-situated dump.
1)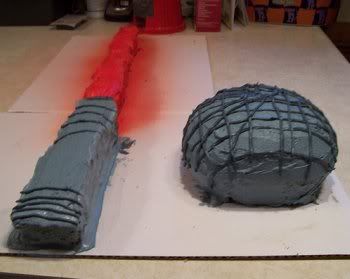 Source: jessicarabbit1313
Can't… find… the words…
Did you even look at a picture of the Death Star when you made this, or just play a few games of Tic-Tac-Toe with the frosting and call it a day?
And what kind of shape is that? There's nothing imposing or imperial about a muffin-top-shaped Death Star.
And could you have found a less-appetizing shade of frosting? What is that? Pewter?
Enjoy this post? Subscribe to Great White Snark by – or by RSS.