Think these two flicks have almost nothing in common? Think again, you silly nerf herder. I bet you three high-fives (the only currency in which I can afford to deal these days) that you can't figure out which movie I'm describing, below: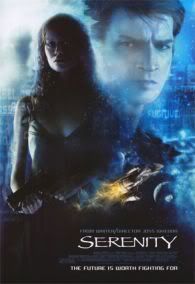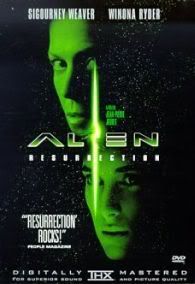 Writer Joss Whedon brought this futuristic space actioner to the big screen.
The film features a smart-alecky captain and his small smuggling ship's scrappy crew of brigands, who must face and escape the horrors of a menacing and mysterious race of creatures.
The crew includes a rough-edged hired gun, a tough-but-level-headed African American first mate, an unassuming-yet-talented mechanic, the captain's strong-willed love interest, and a young, pretty girl with a secret past.
Oh, and even though it's a sci-fi flick, everybody's packing projectile weapons… not lasers.
Stumped? You should be. That Serenity flick you enjoyed so much was knocked loose from the very same template that Joss Whedon created for Alien: Resurrection when he was on his gold-plated crapper one lazy Sunday afternoon.
Point: Serenity successfully rode the wave of enthusiasm created by the short-lived Firefly series.
Resurrection frayed the nerves of fans of the already-fatigued Alien franchise. (Seriously? Ripley's back again?)
ADVANTAGE: Serenity
Point: The River Tam character in Serenity provides a more compelling storyline than the equivalent Annalee Call character in Alien: Resurrection.
But Alien: Resurrection gets big bonus points for the sweet rack on Winona Ryder. So. There's that. Boobs.
ADVANTAGE: Draw
Point: Serenity features one of Hollywood's all-time best castings: Nathan Fillion as himself, er… as the incorrigible, quick-witted Mal Reynolds.
Meanwhile, I don't think I can even remember the name of the actor who plays the captain in A:R. Alejandro? Jorge?
Ok, IMDB tells me his name is Michael Wincott. Whatever. I was close.
ADVANTAGE: Serenity
Point: Morena Baccarin co-stars in Serenity. Swoon, yo.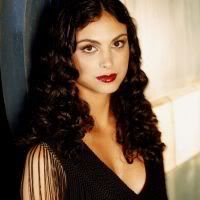 Even Winona Ryder's hefty cleavage can't help A:R pull this one out.
ADVANTAGE: Serenity
Point: The difference between Serenity's $40 million budget and Alien: Resurrection's $75 million budget really shows.
If Serenity were a blind date, you'd tell your friends that it has a really nice personality.
ADVANTAGE: Alien: Resurrection
Point: There's more comic genius in Alan Tudyk and Adam Baldwin than there is in a whole room full of Sigourney Weaver clones-gone-awry.
And I don't say that lightly. I laughed my ass off at that Sigourney Weaver clone that had the arms growing out of its head and everything. "Kill me, kill me!" Oh, the guffaws!
ADVANTAGE: Serenity
WINNER: Serenity
Disagree? Let me guess… you probably enjoyed that last Alien vs. Predator flick, too, right? Yeah. Your opinion doesn't count.
Did I miss any points?
If you enjoyed this post, consider subscribing to Great White Snark by – or by RSS. It's free.