Getting* talented artists like D.J. Coffman to sketch the Great White Snark is how I get my comic book fanboy freak on.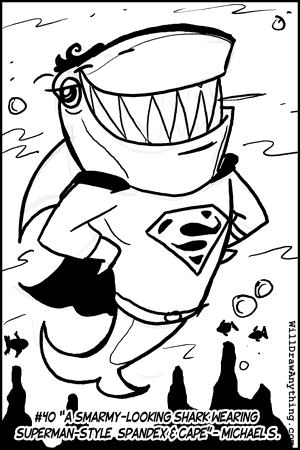 D.J. won the first annual Comic Book Challenge in 2006 with his superhero title Hero By Night
. He has teamed with hit band Flobots to produce a webcomic. Oh, and he'll draw anything for $2.00.
* …and by "getting," I mean, "paying a meager sum and then gratefully thanking."