The long history of live-action TV shows based on the Superman mythos–including Adventures of Superman, Superboy, Lois & Clark: The New Adventures of Superman, and Smallville–has suffered more casting departures and disruptions than all of projects left in Shannen Doherty's beer-can-strewn wake.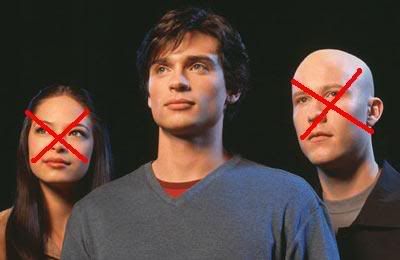 In fact, I think we can officially call it a "curse." Or at least, "an unfortunate pattern sporting a nasty case of shingles." One of the two.
5) Scott Wells (Lex Luthor) from Superboy
When Sherman Howard took over the Lex Luthor mantle from Scott Wells in the second season of Superboy, a new storyline attempted to smooth over the casting change: Lex underwent drastic plastic surgery.
Lex hadn't suffered severe burns or anything, he just really wanted to look like the guy who had invented a gun that could kill Superboy.
Plus, I think he was, like, bored that day, or whatever. Facial reconstruction surgery really is the new 'smoking up and watching This is Spinal Tap on DVD.'
4) Phyllis Coates (Lois Lane) from the Adventures of Superman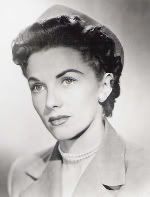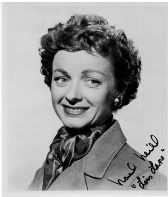 Noel Neill took over from Coates as Lois Lane after just one season of Adventures of Superman in 1953.
Hey, man, it's all the same to me. Just make sure there's a pillbox hat or a neck scarf, and you can consider me enamored. Am I right, fellas? Eh? Eh?
3) John Haymes Newton (Superboy) from Superboy
John Newton resigned as Superboy over a contract dispute after season one of Superboy. When Gerard Christopher stepped into the role, producers didn't even bother to explain the change-up.
Wow, how lazy can you get? I mean, Supergirl has had something like eleven different incarnations in the comic books. The writers couldn't pull something out of the air for Superboy's new look?
It's a TV show based on comic books, for The Hairy Lord Jesus' sake… the more outlandish or nonsensical the explanation, the better. Or perhaps you haven't met a little show called Smallville?
2) Kristin Kreuk (Lana Lang) from Smallville
It's not like many fans were sorry to see Kreuk depart after the seventh season of Smallville. But will it be disruptive? Hell, yes.
Clack spends at least 57% of his time moping over Lana, and with her nearly-perfected look of "vapid consternation" in absentia, he'll be left flailing.
1) Michael Rosenbaum (Lex Luthor) from Smallville
Season eight of Smallville will be the first without anyone playing Lex Luthor.
Superman without Lex Luthor is like a mortgage lender without an unbalanced portfolio full of defaulted subprime loans. Neither one's getting covered in the news without a sex scandal or two.
Honorable Mention: Michael Landes (Jimmy Olsen) from Lois & Clark
Sure, a few people might have noticed that Justin Whalin took over the Jimmy Olsen role in 1994. But, c'mon. White dudes in bow ties pretty much all look alike.
More than 50% off seasons of Justice League on DVD!
If you enjoyed this post, consider subscribing to Great White Snark by – or by RSS. It's free.