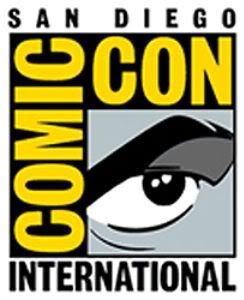 UPDATE: The big Comic-Con roundup:
I'm off to San Diego today to cover Comic-Con International 2008. Throughout the rest of the week, I'll be bringing you the highlights of some of the best geeky curiosities Comic-Con has to offer, including outlandish costumes, ridiculous celebrities, and fanboyish tattoos. You know… the kind of whacked-out, random goodness that only happens at a gargantuan comic book convention.
If history is any guide, I'll take more photos than I can possibly post to the blog, so check out my Flickr photostream for the overflow.
Also, follow my posts on Twitter for my reactions to the pre-release screenings and footage of movies and TV shows I'll be seeing thanks in part to my fancy press credentials.
For straight news coverage of SDCC, check out the fine Interweb establishments of /Film, Blog@Newsarama, and Comic Book Resources. You know, if you're into things like "information" and "facts." Blarg.
If you enjoyed this post, consider subscribing to Great White Snark by – or by RSS. It's free.