But wait… THERE'S MORE costumes from my first day at Comic-Con International 2008.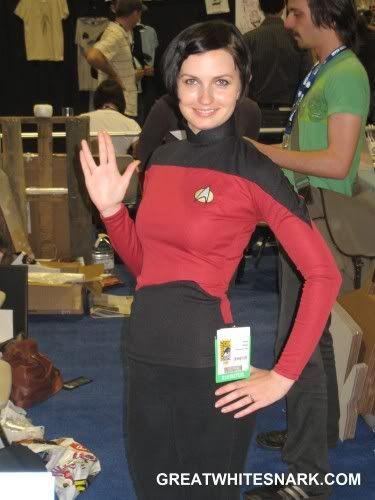 You're so cute I almost forget I hate Star Trek.

Guy paid $300 for that shield on the internet. No shit.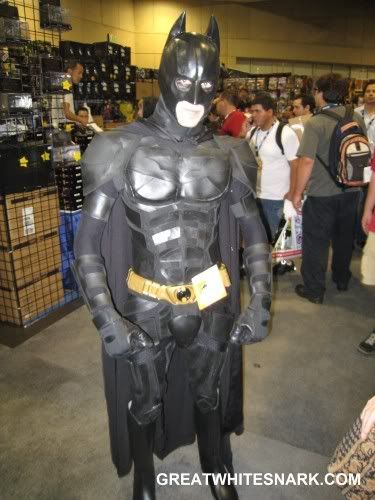 Guy spends a month making this Batman costume piece-by-piece from scratch, and I can't even do him the courtesy of getting the flash right.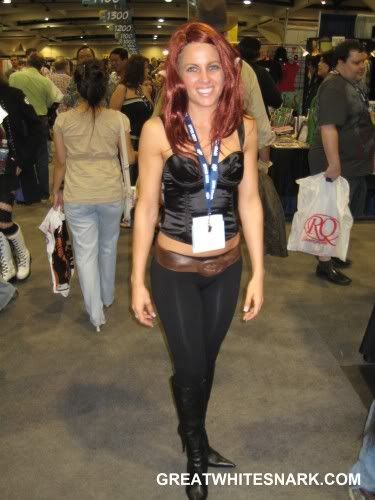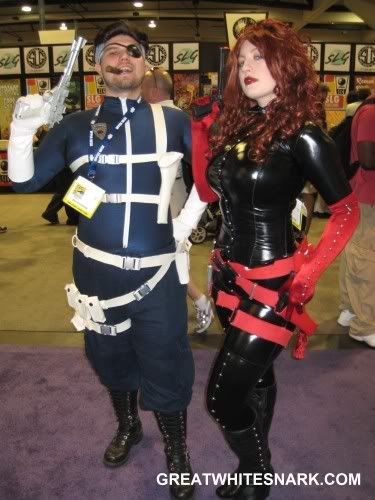 Robin was half-drunk. True story.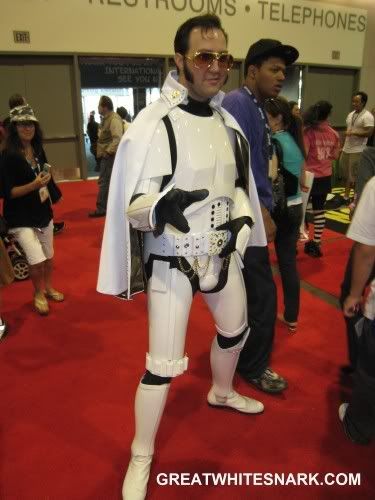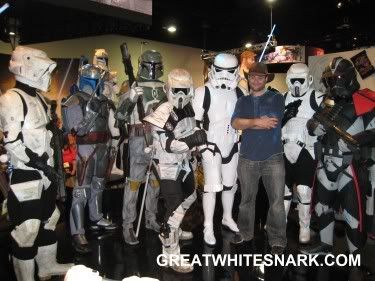 Trap-Jaw is a little less menacing when you hear a muffled voice from under the mask say, "Wait up a sec, hon!"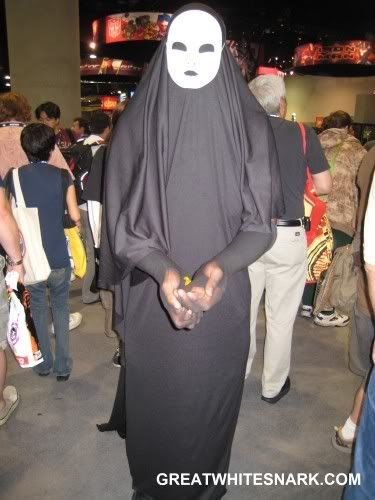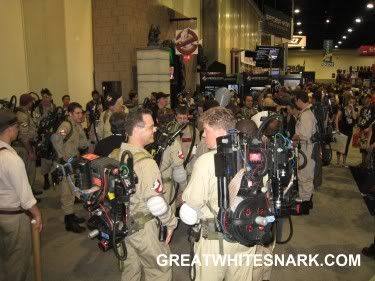 A gaggle of Ghostbusters.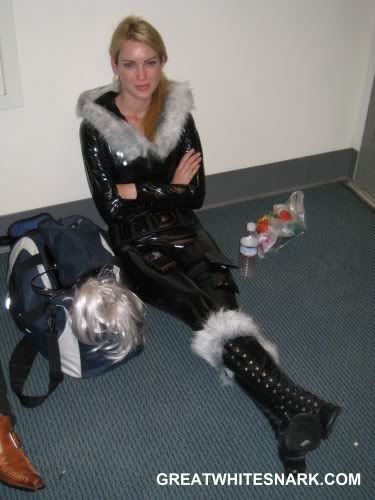 Me: "Perfect bored look of complete indifference!" Her: [smirk]

Me: "What are you supposed to be?" Her: "Blah blah blah blah Final Fantasy blah blah. Part four. Blah."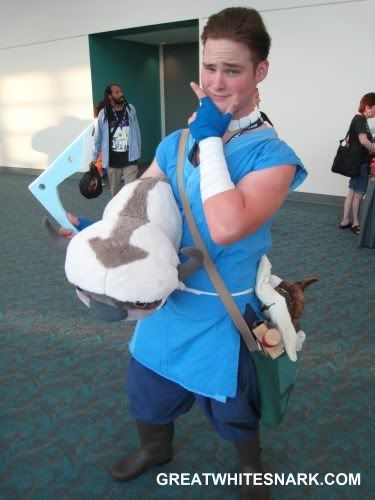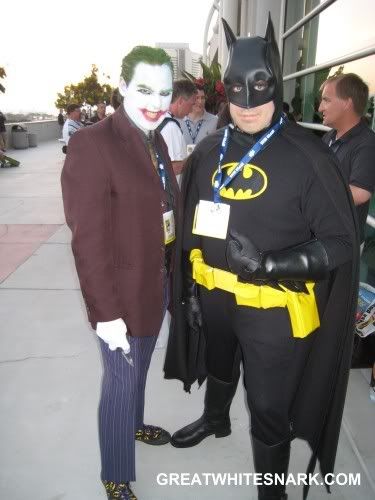 If you enjoyed this post, consider subscribing to Great White Snark by – or by RSS. It's free.