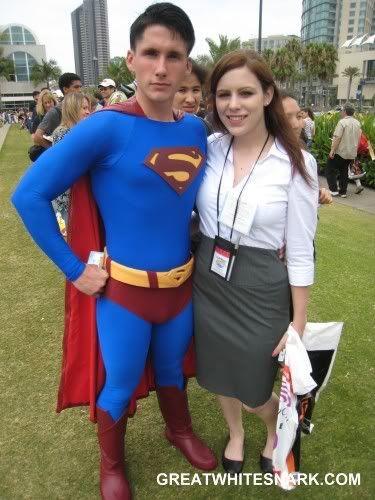 Superman and Lois Lane. Or, The Guy Taking This Shit Way Too Seriously and His Patient Girlfriend.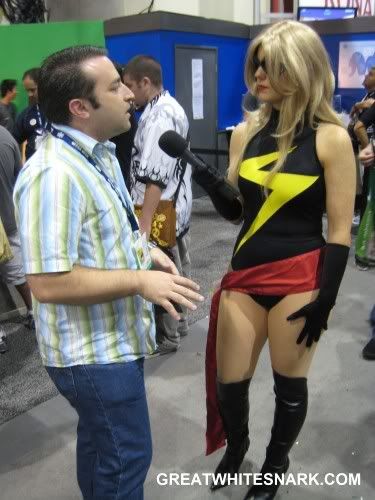 I bet Ms. Marvel didn't plan for this when she got her degree in Journalism.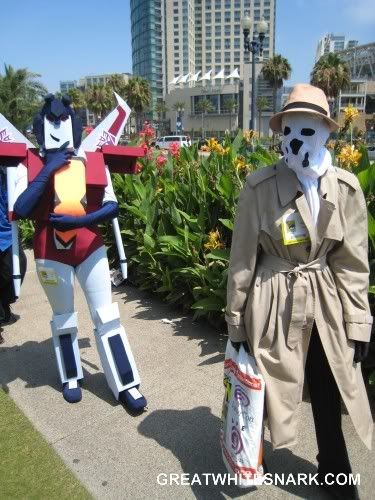 All the Transformers costumes I saw were inspired by the newest animated series. More evidence of the downfall of our society.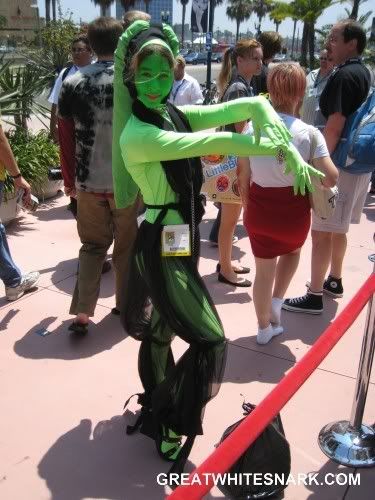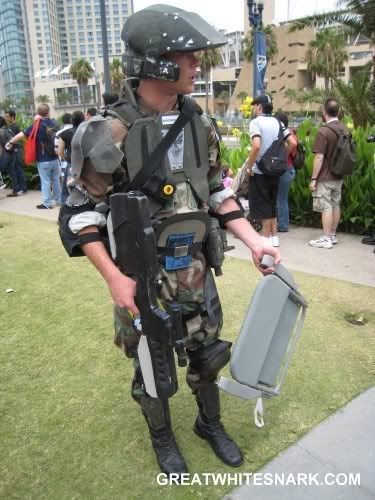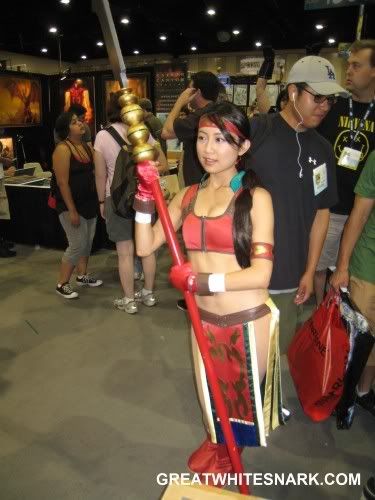 I have no idea what this is, so I assume it's from Final Fantasy.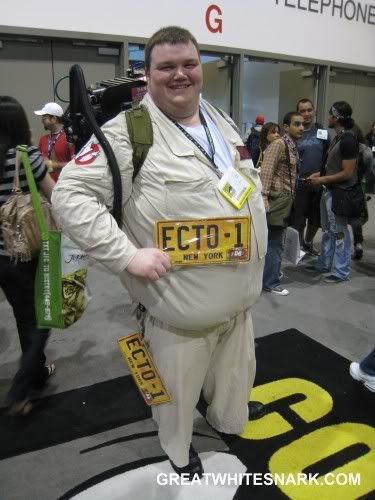 Fat guys in costume never get old.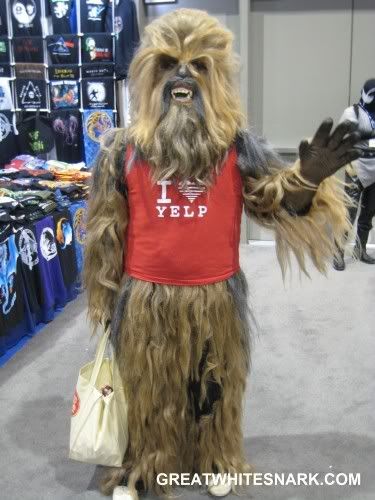 Chewbacca is a liar. I saw him using CitySearch.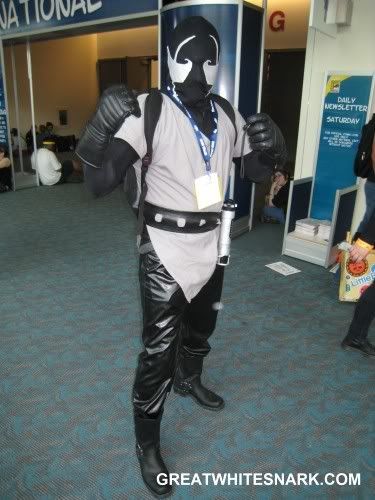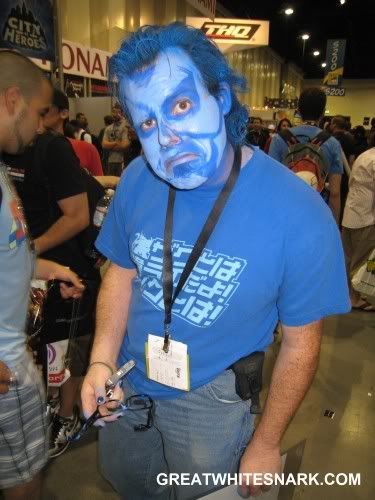 Me: "What are you supposed to be?" Him: "Mr. Blue." Me: "Oh. Right."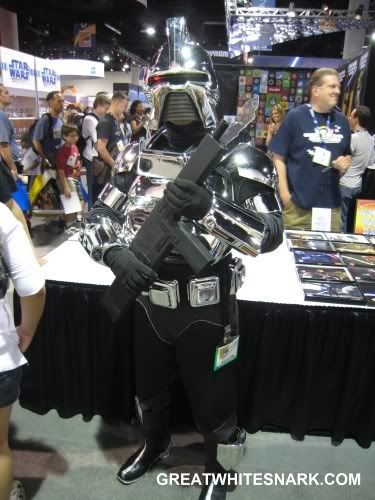 Cylon costume with working illuminated visor for the win.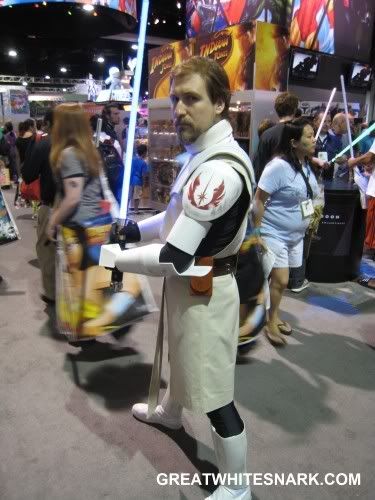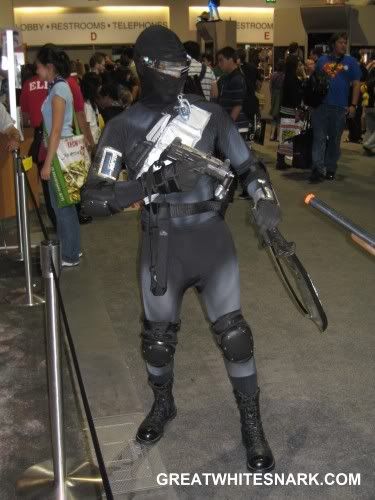 Your luck has run out, 'cause you just rolled a Snake Eyes. BANG BANG!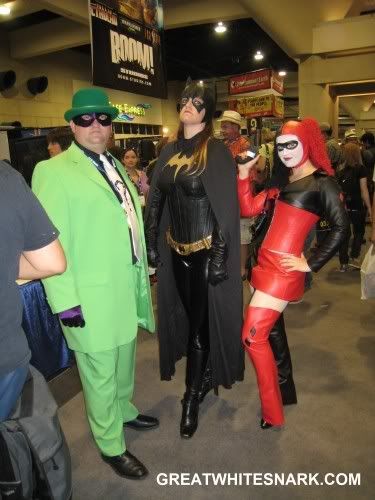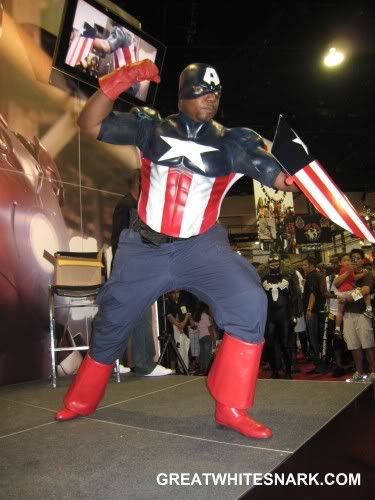 You want to tell him Captain America's supposed to be white? Yeah, me neither.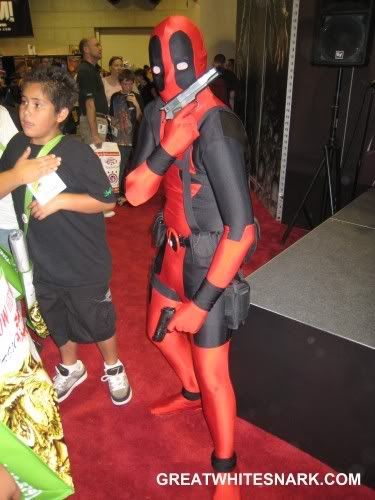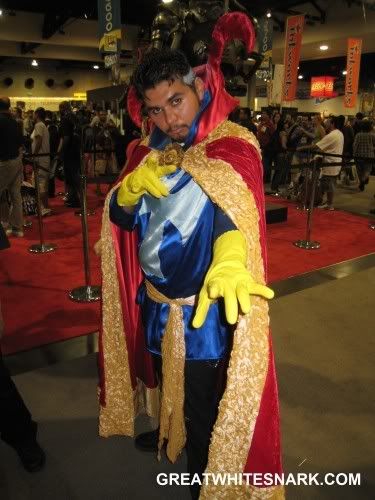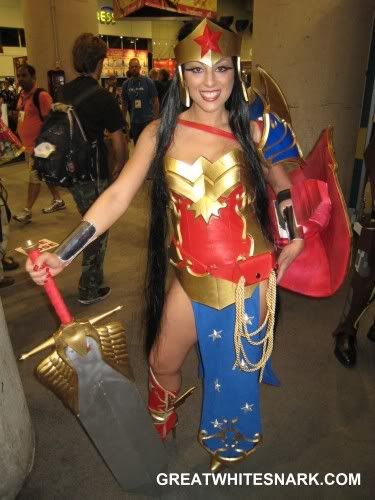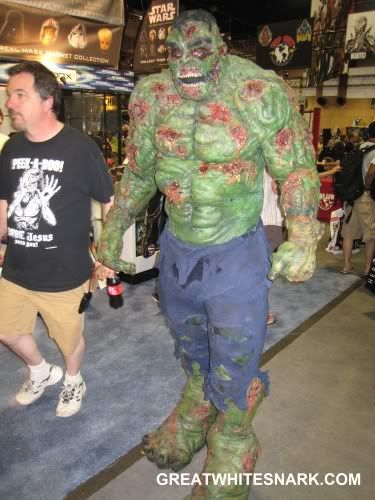 You haven't lived until you're heard Zombie Hulk whine in discomfort. I guess it was hot in there.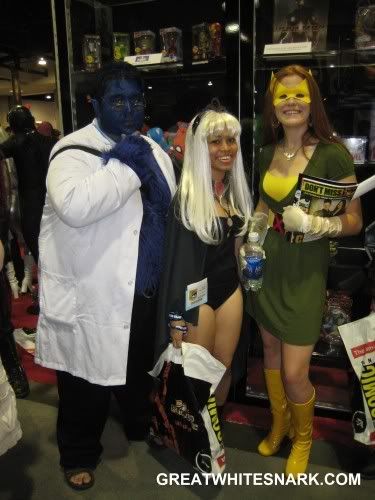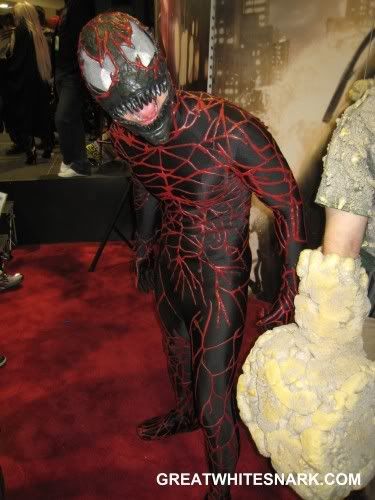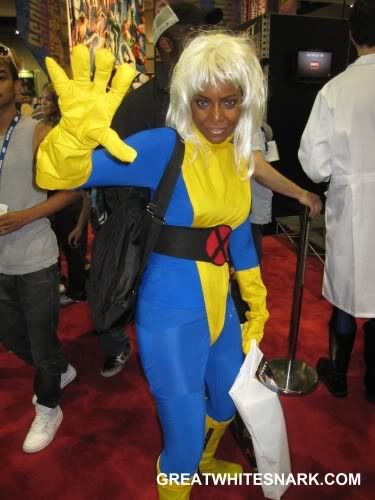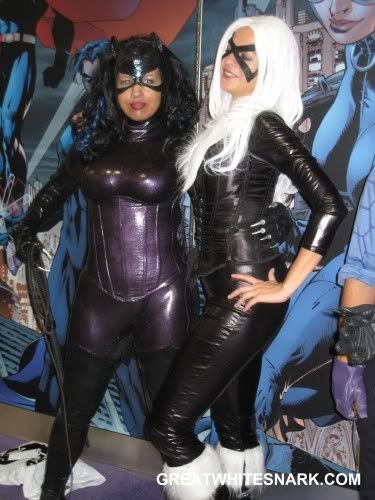 One day a brilliant scientist will create "spleather," a combination of my two favorite things: spandex and leather.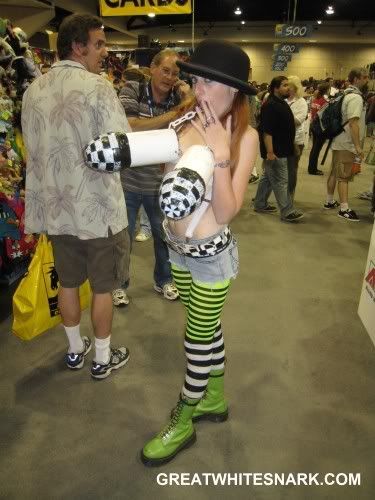 Know what's scary? Her nipples are holding those things up.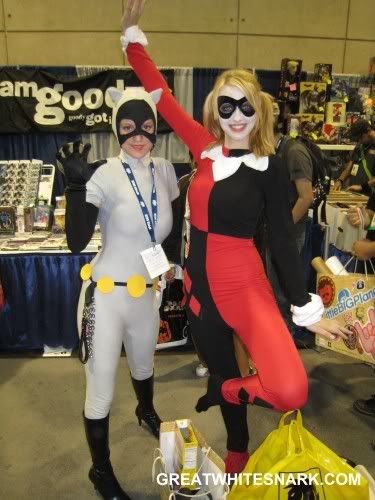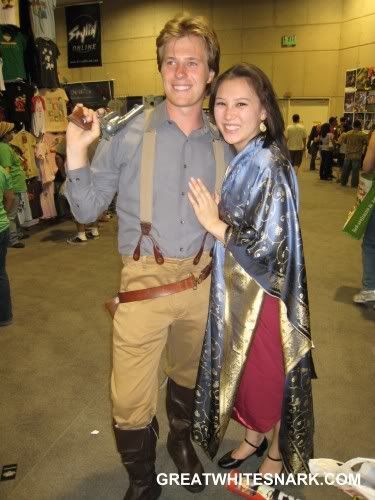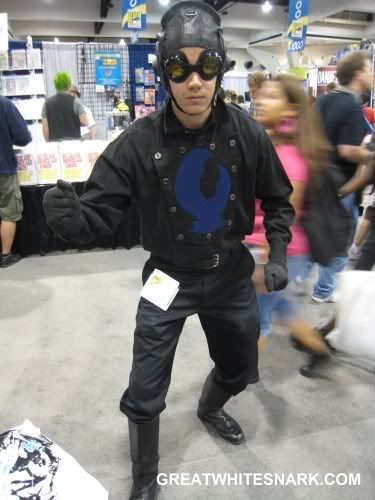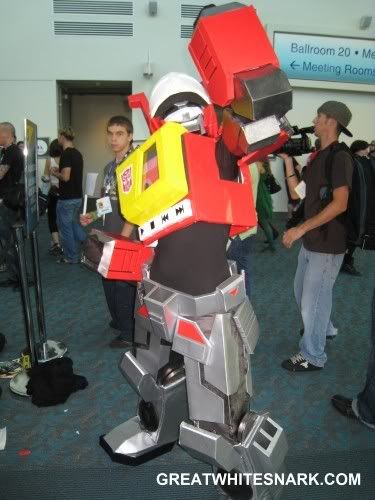 No, seriously, though. Shut up, new Transformers animated series.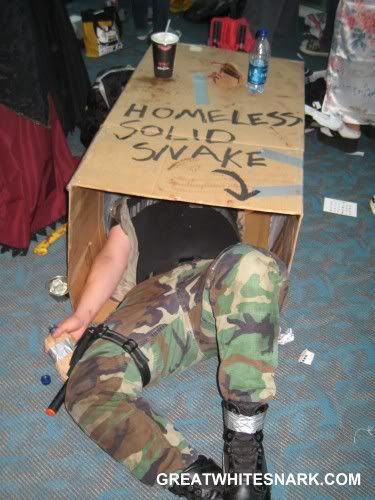 So realistic. He smelled like a homeless video game character and everything.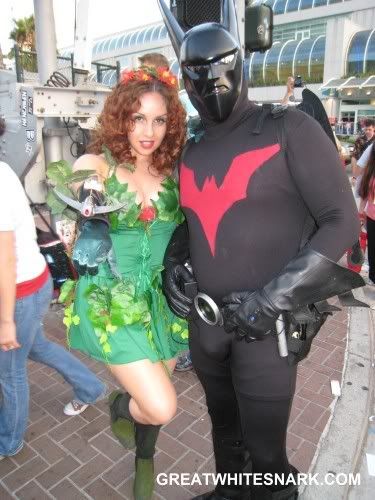 Batman Beyond. The later years.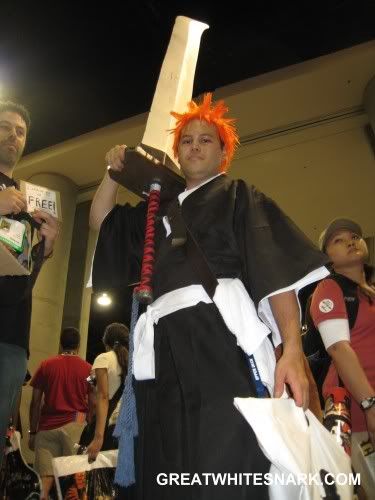 I generally don't cover Naruto or whatever, but hey… giant sword!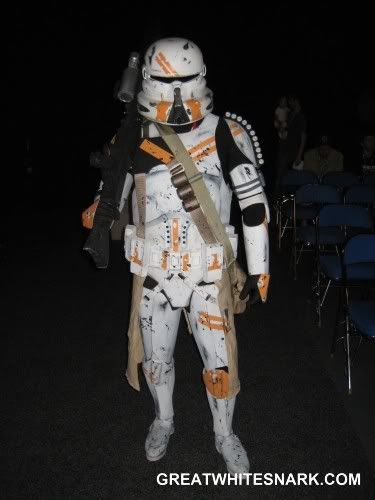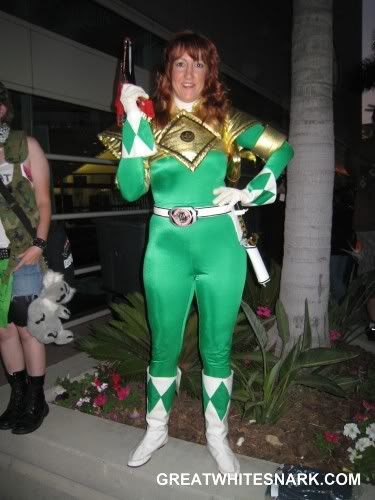 You know who's keeping the Power Rangers spirit alive? This lady.
If you enjoyed this post, consider subscribing to Great White Snark by – or by RSS. It's free.