The blame for the worldwide spandex and leather shortage can be placed squarely on the 2008 San Diego Comic-Con. Photographic evidence from the SDCC to follow.

Check this out…a hot lady in costume at Comic-Con who wasn't paid to be there.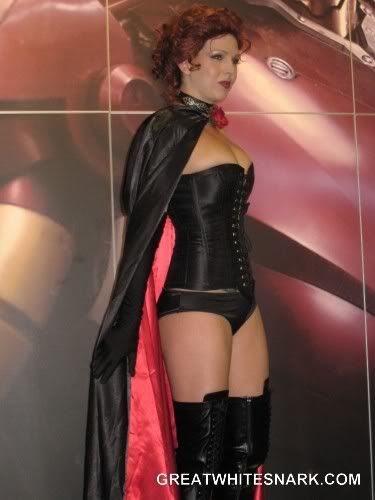 About three seconds west of a brief nipple slip. Exciting, I know.

X-Men, the awkward teen years.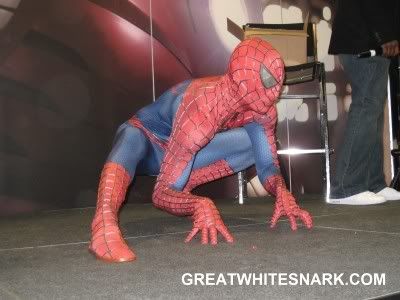 Spider-Man, with 87 points of articulation.

Spider-Man, his nemeses, and his mini-me.

Because what's a strong, female character without six-inch heels?

No, I cannot scratch your back.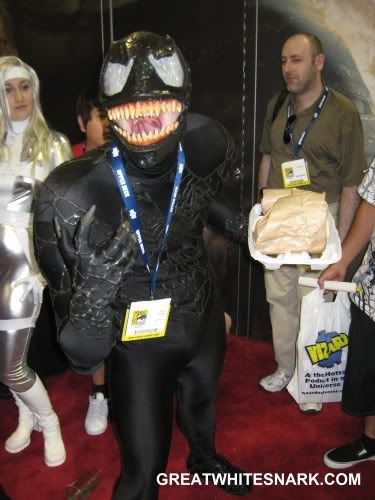 In case you're wondering, Venom was enjoying a plateful of french fries.

Dancing, not attacking. I know, easy to confuse.

RSS and e-mail subscribers, visit the post to see the video.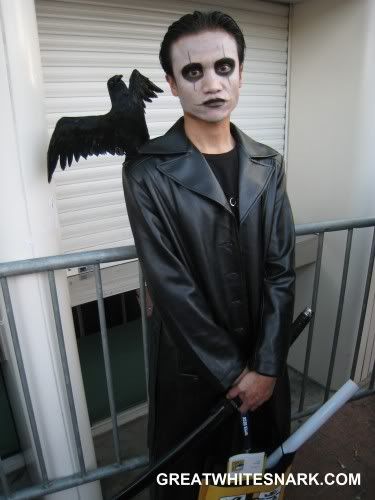 The Crow doing "sad clown."

I always wanted to be in a gang of stewardesses when I was a small Asian girl, too.

I'm pretty sure this is from Super Mario Bros, but since I'm not sure, I'm calling it Naruto.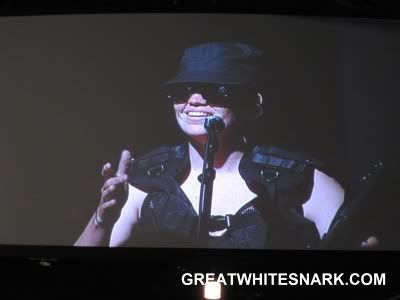 Happiest. Sarah Connor. Ever.

It's no Slave Leia twins, but I'll take it.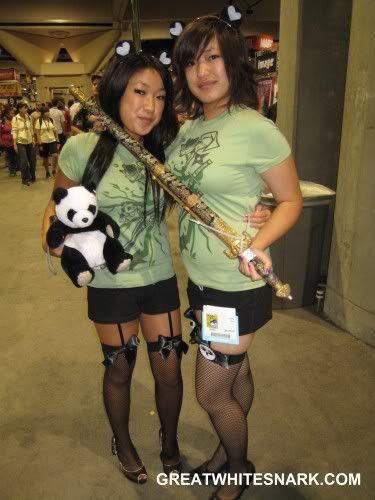 The only thing this scene is missing is a Hello Kitty backpack.

I don't know if you know this… but Jawas don't actually hang out with Imperial Guards. Which makes this awesome.

This is Rogue from the X-Men. Since I suspect that might have been unclear.

The White Queen looks like she's about to grant me a wish.

Mr. Somewhat Sinister.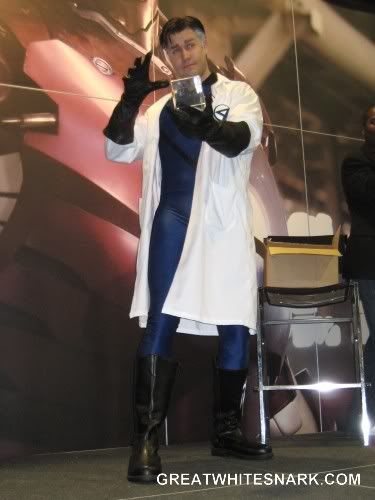 I haven't seen a look that cheesy on Mr. Fantastic since the dance scene in Fantastic Four 2.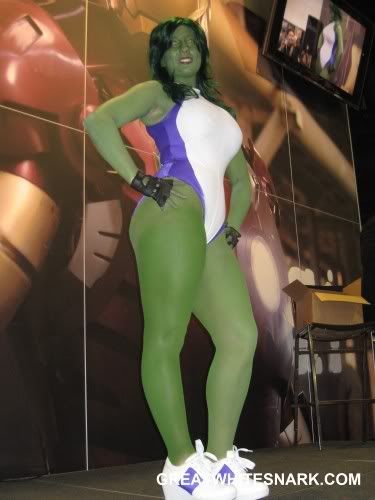 If you enjoyed this post, consider subscribing to Great White Snark by – or by RSS. It's free.