Comic book geeks are much like fringe cultists in that they start indoctrinating children as early as possible. Which, whether you're the child of a geek or of a cultist, usually involves learning "scripture" and wearing funny little outfits.
Such was the case with the costumed children I found at the 2008 San Diego Comic-Con.

I swear to god, anyone who puts on that mask looks exactly like Adam West. Zsa Zsa Gabor could have played that role.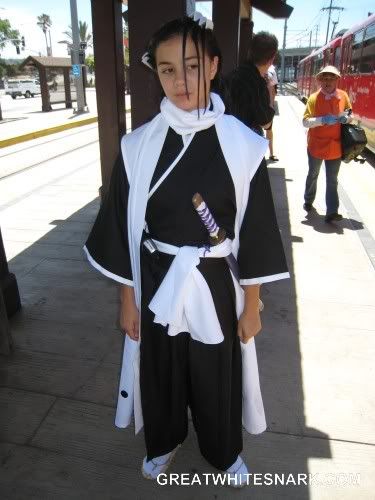 This little girl was so sweet. I think I was the first one to ask for her photograph that day. If you're reading this, you rock. I don't care that your costume is something Naruto-ish. Final Fantasy-ish. Whatever.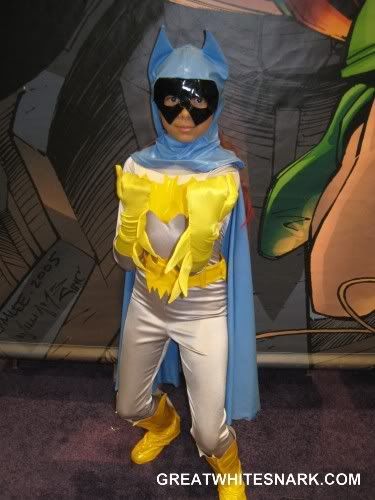 This sweet little girl wasn't posing for the camera. We engaged in a brief–but heated–bout of fisticuffs. I'm not proud, but I think she'll think twice from now on about challenging a grown man to a fight.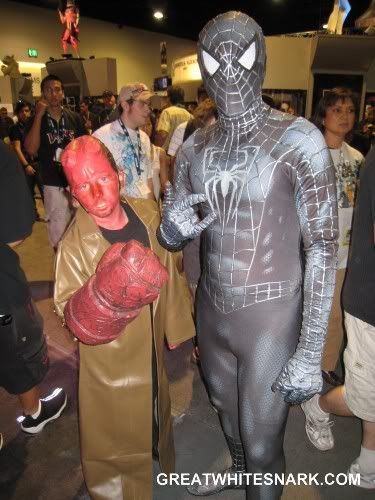 I'm not feeling the passion from Hell-Lad. Looks like he's just going through the motions. Believe me, kid, Comic-Con is as good as it's gonna get if you're into dressing up like superheroes.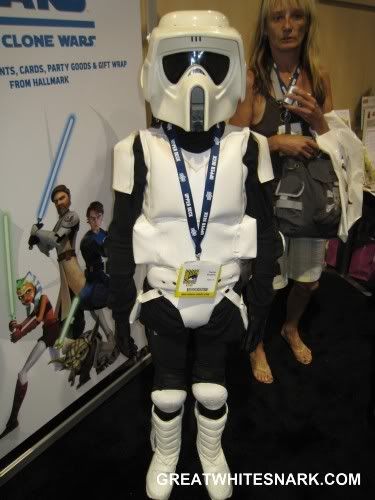 I love this one. It's almost like a bobble-head doll. Body of a child and head of a full-grown adult.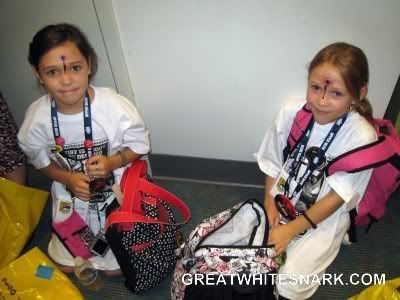 Me: "So what are you girls supposed to be?" Little girl: "Um, shot in the head." Me: "Oh, right. Duh."

Methinks Thor and this Stormtrooper have been sneaking a few too many Oreos.

"Who are you, what the hell am I doing here, and what the f*#% am I wearing?"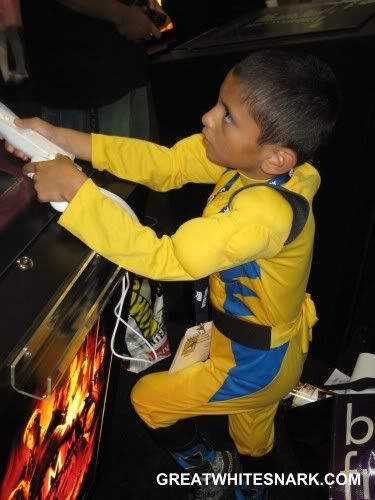 Hm, I'm not sensing a whole lot of feral rage from this Wolverine.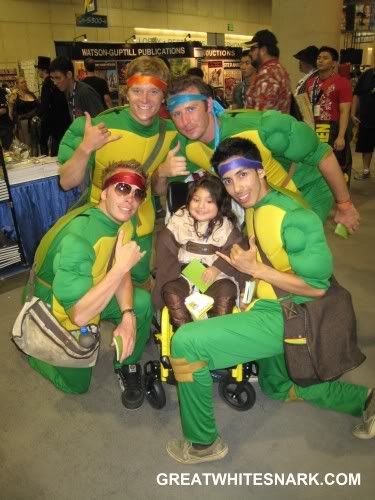 "Score! Meeting the Ninja Turtles totally made up for my parents dressing me up like a Jedi from the Cherokee Nation."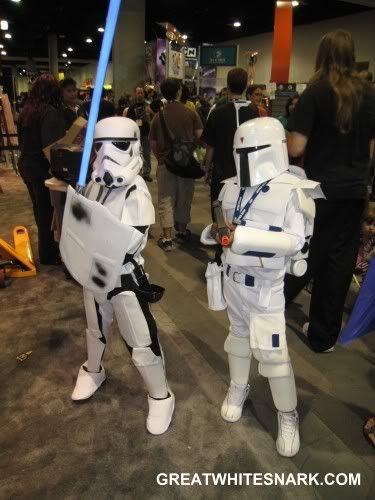 A Stormtrooper with a lightsaber? Oh, kids these days. No respect for canon.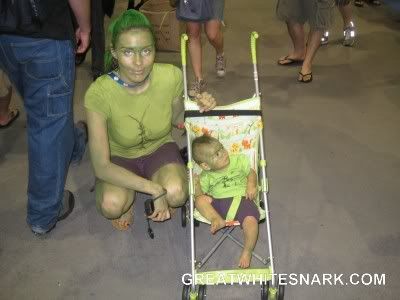 I've been having a hard time placing what's wrong with this picture, and I just realized I've been distracted by the hot mom and cute baby. Those are some half-assed She-Hulk costumes. And painting your baby? Really?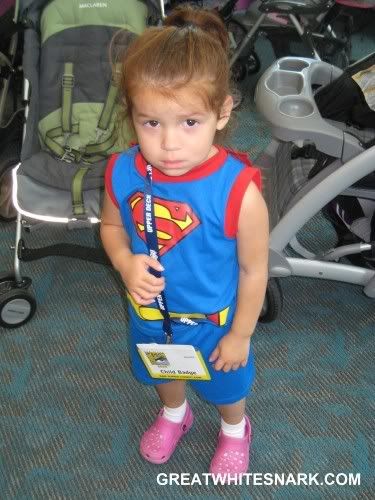 Yeah, she just found out that Spongebob Squarepants got booted from the convention for indecent exposure. Yeah, I can't believe it either, kid.
If you enjoyed this post, consider subscribing to Great White Snark by – or by RSS. It's free.