There's nothing like getting ripped from the escapism of a well-crafted sci-fi, fantasy, comic book, or animated movie by the sound of an actor's distractingly-annoying voice.
It's like getting a phone call when LOST is on. Someone, somewhere clearly should have known better.
Speaking of not knowing better, it's no accident that several of these sprang from the works of George Lucas.
10) Draco Malfoy in Harry Potter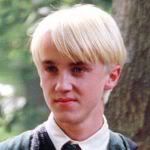 I get it. Draco is meant to be an unlikable, weasely little bastard. Well, mission accomplished.
Whenever he speaks up, I suddenly feel compelled to endorse corporal punishment in schools. Especially wizardry schools.
9) The Humans in Wall-E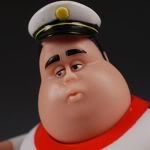 The sound effects that have sole reign over the first part of the movie make the experience almost poetic.
But then poetry becomes "Who Let the Dogs Out?" when the humans show up.
8) Shia LaBeouf in Transformers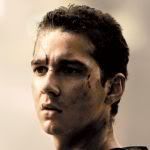 I just hate the sound of Mutt's voice. The end.
7) Batman in The Dark Knight
Is it just me, or did Christian Bale make his Batman-voice progressively more raspy throughout the movie? I think he overshot "mysterious and tough" and landed squarely in "phlegmy."
6) Ahsoka in Star Wars: The Clone Wars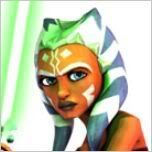 Just as ninjas should not wear pink, Jedi Padawans should not sound like they just stepped off the set of High School Musical: The Tween Years.
5) The Neimoidians of the Trade Federation in the Star War Prequels
Characters like these make you wonder whether George Lucas was really trying to tell a story about Darth Vader, or if he was actually using a major film franchise to none-to-subtley spread his favorite racial stereotypes.
Really? East Asians are deceptive and cowardly? Are they good at math and playing the violin, too, George?
4) Brendan Fraser in The Mummy Trilogy
Making 77% of your lines sound "wacky" only works if your name is Jim Carrey. Otherwise, you're just an unfunny, Play-Doh-faced dope, mugging it up for the camera.
With hair extensions. Or a wig. I'm not sure which.
3) Ziro the Hutt in Star Wars: The Clone Wars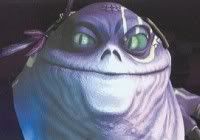 I've already caught a screening of this flick, and Jabba's uncle, Ziro the Hutt, brings shame and embarassment upon the House of Hutt with his ham-handed, effeminate speaking voice.
He's the Nathan Lane of animated giant space slugs. Take my word for it.
2) Wheelie in Transformers: The Movie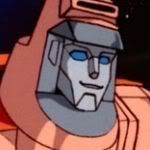 Ever wonder what it would sound like if you cut off a Transformer's robo-balls and made him speak in rhymes?
Wonder no longer.
1) Jar Jar Binks in The Phantom Menace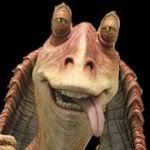 Number one. Obviously. Comatose patients in a Siberian prison hospital saw this one coming.
HONORABLE MENTION: The Nazguls in Lord of the Rings
Yes, we get it. Raspy, ethereal whispering marks the voice of Evil. It's also the sound of a feeble old man with emphysema and a cancer-hole in his throat. And who can't beat up that guy?
Netflix – Only $4.99 a month! No Late Fees. Try it for Free!
Enjoy this post? Subscibe to Great White Snark by – or by RSS.