I come across so much random Star Wars stuff in my steam-powered treks through the internet tubes that it's a shame not to share some of the real gems with you.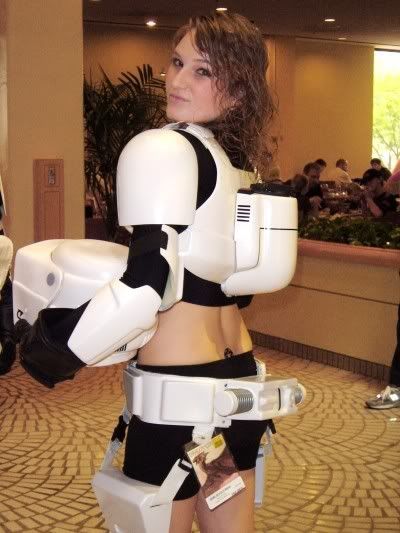 This week, I bring you photos of a young lady who–if you measure by sheer number of photos of her found on Flickr–was the most popular gal at DragonCon 2007. First, this Star Wars cutie rocked a custom, sexy Stormtrooper costume that especially flattered the female form.
And by that, I mean it had boobs. Check out frontal shots here, here, and here. I'll still be here when you get back. Perv.
Now, take a closer look at her lower back.
Yep, that's a lower back tattoo of the Imperial Symbol, the logo of everyone's favorite Galactic Empire.
Don't believe me? Here's yet another shot. (Told you she was popular.)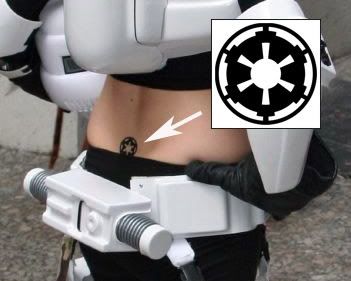 Her name? I don't know. But you can call her the Future Ex-Mrs. Great White Snark. An illustrious title claimed by many, and coveted by none.
Thinking about getting a Star Wars tattoo? …whether it's for yourself or for someone else?