You've got to admire a woman who is so passionate about her life's work that the whole world knows about it every time she wears a backless dress.
Meet GWS reader Becca, full-time librarian and aspiring first-ever human card catalog.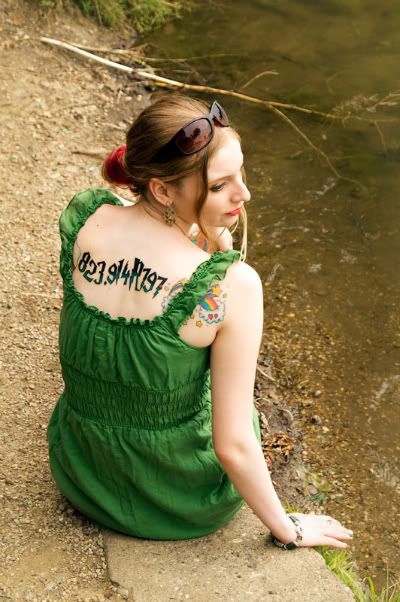 Demonstrating a geeky passion that could only be punctuated by rainbows and stars, Becca had the Dewey Decimal number (with the Cutter cataloging code, natch) for Harry Potter tattooed on her back.
I recently finished library school and decided to commemorate the experience with a tattoo that honors my favorite book series (and musical genre*) ever.

(* Check out www.wizrocklopedia.com if you aren't familiar with Wizard Rock!)
And yes, she arranged for the tattoo to be colored in black and Slytherin green. No joke.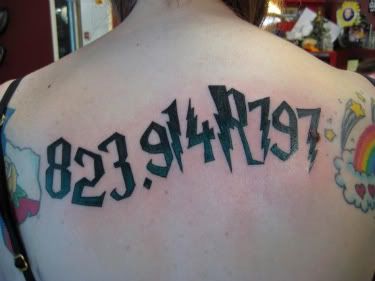 Cheers, Becca. Thanks for sharing this geeky tattoo and for reassuring us that the rise of the internet still hasn't extinguished the beloved species known as the saucy librarian.
Find Harry Potter temporary tattoos on Ebay