Scott Cummins (and no, that's not his porn name) of PumpkinGutter.com makes a hell of a lot of remarkable carvings out of pumpkins.
No, stop nodding your head like that, because you really just don't get it. The amount of pumpkins he carves in a year outnumbers the metaphorical handjobs that investment bank CEOs have gotten from the US government.
Ok, well… maybe not that many. But you get the idea.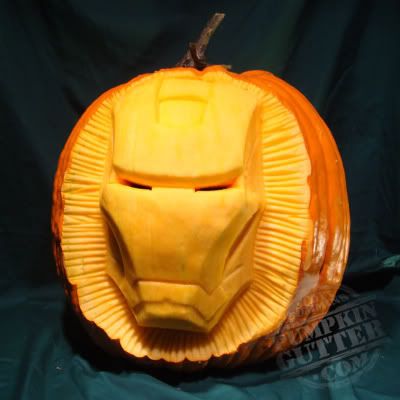 Scott takes inspiration from many sources (including Star Wars), but I want to bring your attention to one of his latest geeky projects: an Iron Man pumpkin.
Sure, with the lights on, it looks like a cross between the Predator and one of those little, venom-spitting dinosaurs from Jurassic Park. But turn the lights off and drop a "30 watt bulb on a drop light" inside this guy, and…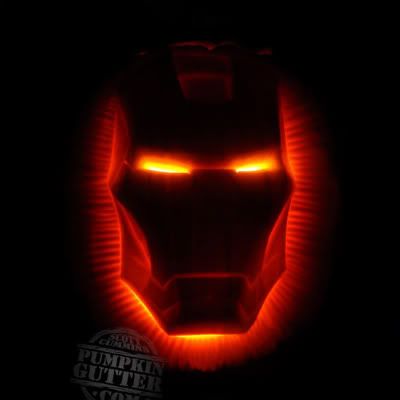 Voila. Now that's a character I want to see in a straight-to-DVD Japanese anime flick with a Linkin Park soundtrack.
Check out Scott's pumpkin galleries for more, including a bad-ass Boba Fett pumpkin in this year's selection.
Enjoy this post? Subscribe to Great White Snark by – or by RSS.