Yeah, I've got more where that headline came from.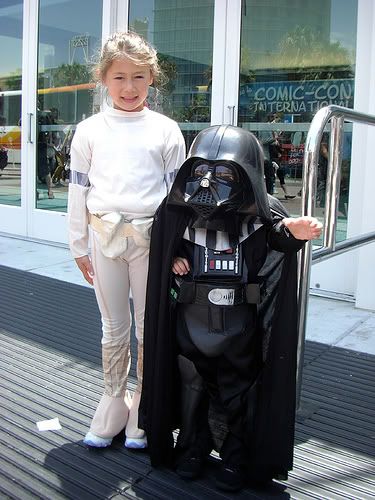 Photo by Staci Baird. Source
"Bobble-head doll comes to life and Force-chokes former tormentors."
"Rick Moranis from Spaceballs, eat your heart out."
"Angry Sith Lord develops Napoleon complex, endangers your crotch."
You people got anything else?
Thanks to Bonnie Burton at the Star Wars blog for the pics.  Check out their Flickr photostream for even more Star Wars mini-me costumes from this year's Comic-Con.
Enjoy this post? Subscribe to Great White Snark by – or by RSS.