This photo-chronicling of the unmasking of a captured Cobra Commander comes to us from the JoeBattleLines forums, by way of Geek Creek.
Whatever the result, I'm sure you'll enjoy it 237% more than you'll enjoy the upcoming G.I.Joe live-action movie.  Because, really… no one enjoys death-by-cinematic-schlock.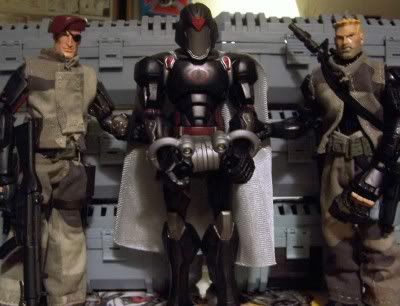 You don't see enough shackled megalomaniacs in glittery, silver capes these days.  Saddam missed an opportunity, is all I'm sayin'.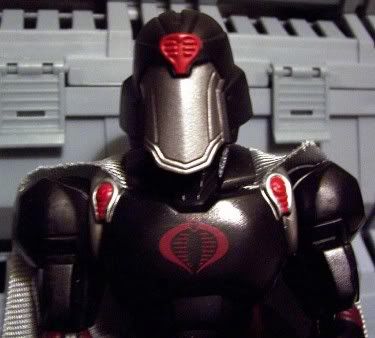 There it is.  The mask that will shortly be un-, uh… masked.  Yeah.
Wait for it…
.
.
.
.
.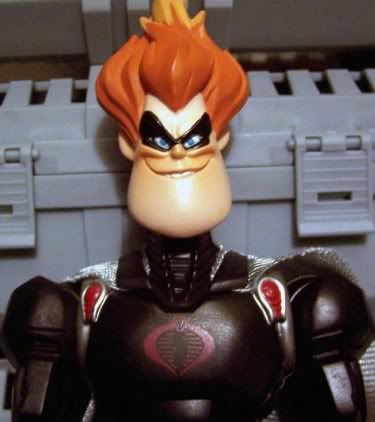 It seems so obvious now, doesn't it?  Don't kick yourself too hard for not having put the pieces together before. You probably know someone perfectly willing to do that for you.
Find Cobra Commander figures on Ebay
Enjoy this post? Subscribe to Great White Snark by – or by RSS.