I'm incredibly pleased to present the next entry of an ongoing, biweekly(ish) Webcomic featuring Eggs, a titular character from the hilariously-bizarre comic The Slightly Askew Adventures of Inspector Ham & Eggs.
This GWS-exclusive comes courtesy of writer Stephen Lindsay and artist Lauren Monardo, the lovely, talented, and fresh-smelling co-creators of Ham & Eggs.
You like? You want more?  Check out the second issue of Ham & Eggs, available now.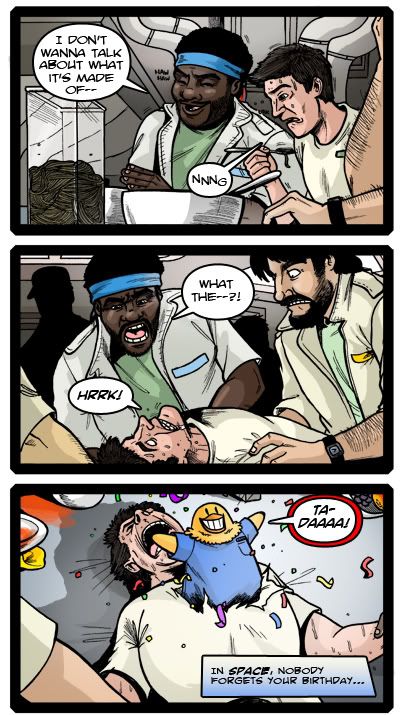 Enjoy this post? Subscribe to Great White Snark by – or by RSS.