Art Car Central found this Ebay auction for a 2007 Chevy Cobalt LS with a customized Star Wars paint job by Great Lakes Airbrush.
Sadly for you, the auction has already concluded.  Some other savvy consumerist has beat you to the punch of spending $20,000 on a $16,000 car sporting a bank lien,"floor mats and seat covers," and a 49/100 score from Consumer Reports.
Suck it, Recession!  The ability to destroy an economy is nothing compared to the power of The Force. Or something.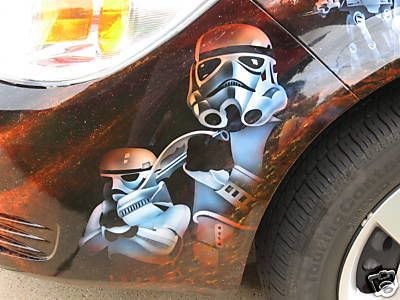 AWESOME!! The hood features X-Wing Fighter, Millenium Falcon, Imperial & Corellian Fighters and Death Star plus much more. This is a one of a kind Custom Painted car. Painted Aug. of 2008, John Deltgen and myself worked over 200 hours from preping, creating, producing and finishing this stunning professional paint job in just 4 weeks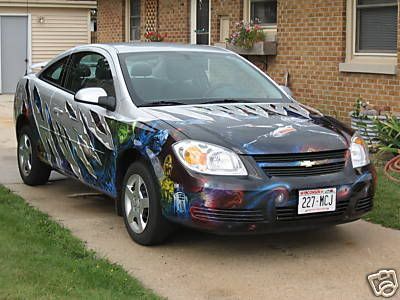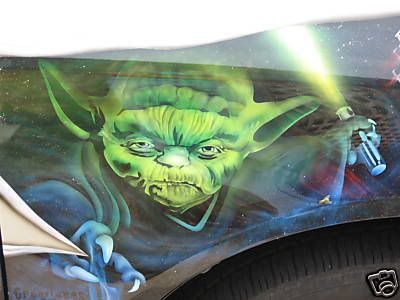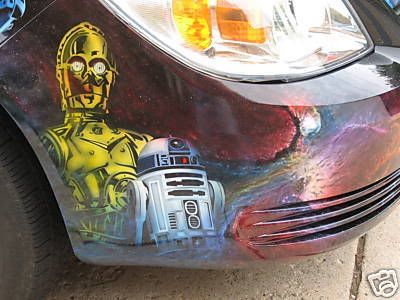 Enjoy this post? Subscribe to Great White Snark by – or by RSS.