Natasha hand-made the incredible likeness of Obi-Wan Kenobi atop this fondant-covered Star Wars cake of vanilla sponge, vanilla buttercream, and strawberry jam.
I only hope that my features are done such justice when a figure of me–inevitably–one day adorns a strawberry-jam cake.  Just make sure there's plenty of fondant available to recreate my humongous biceps or whatever.
And by "biceps," I mean "head."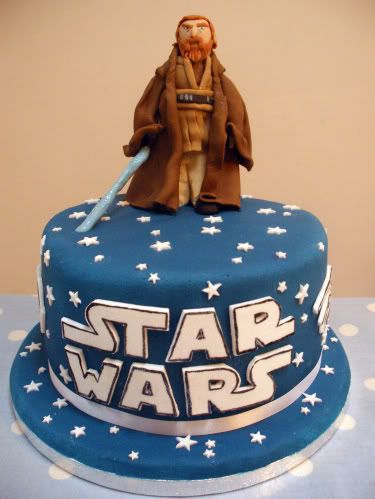 From Natasha:
The cake was for a little boy called Harry, for his 6th birthday. He is a massive Star Wars fan. I get nervous doing cakes like these because I know how geeky boys and men can get. I did a Yoda cake first and my husbands comment was "If he held his light sabre like that it would cut off his hands!" But Harry was delighted.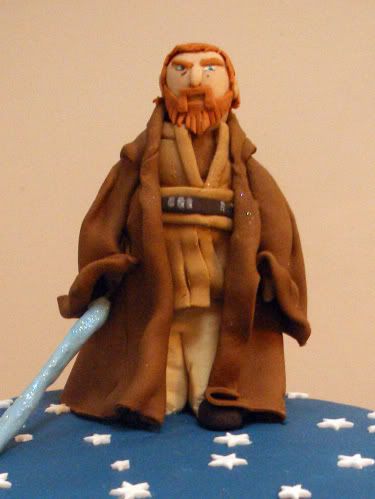 Yes, a firm grasp of basic lightsaber mechanics is frequently dismissed as "geeky."  But I bet you'll start to think of it as "common sense" after the first time you mishandle an energy-bladed weapon.  Mm-hmm.
Now excuse me while I push my horn-rimmed glasses up on my nose.
Check out more of Natasha's baked goods in her Flickr photostream.
Enjoy this post? Subscribe to Great White Snark by – or by RSS.