The hits just keep on coming.  If you understand "hits" to mean more well-intentioned costumes with questionable execution from WonderCon 2009.
And, yes, a few examples of excellence here and there.  But what fun are those?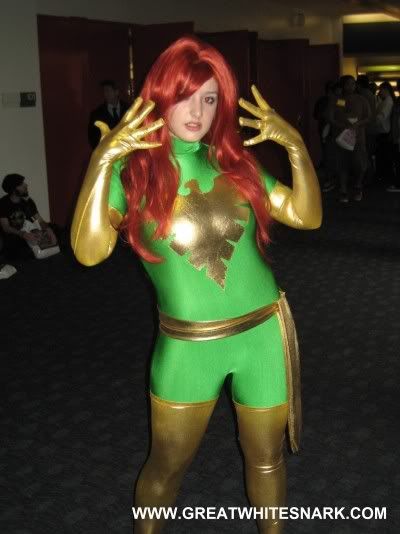 Hey, Phoenix.  Don't just stand there, let's get to it. Strike a pose, there's nothing to it.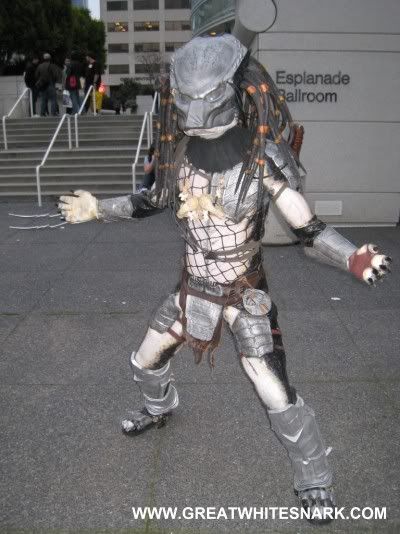 No, Predator, I do not "want some of this." But thank you for your kind invitation.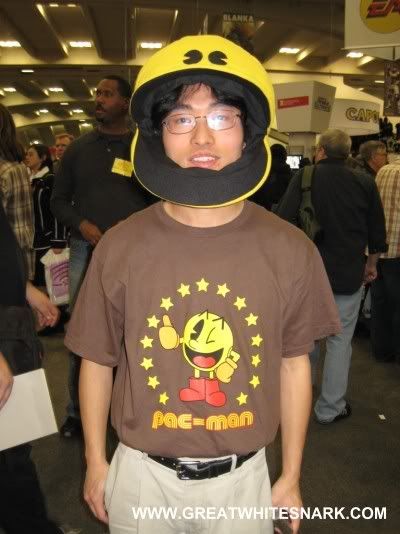 Pac-Man costume. This is Namco's idea of a booth babe.  Bad Namco, bad.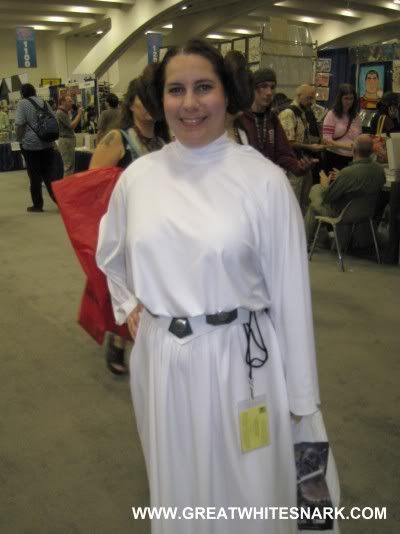 Princess Leia. You guys can write the joke yourselves, right? Yeah? Cool.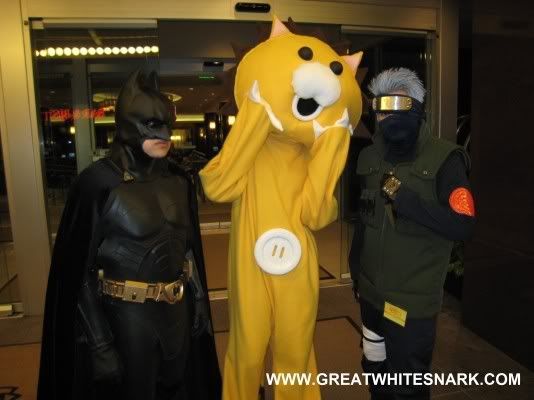 Batman and his douchey Naruto friends on the way to the Masquerade.  (Yeah, I lumped the sock puppet in with Naruto.  It reeks of Japanese insanity.)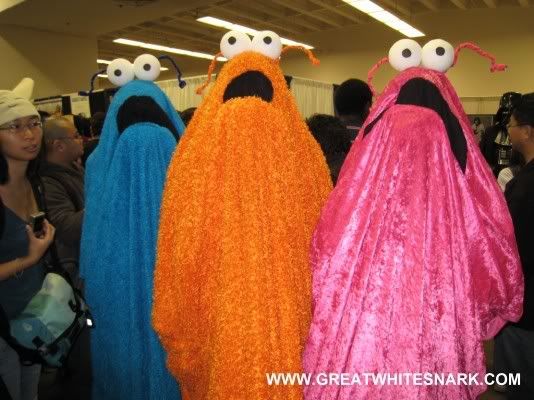 Best. Costumes. At the Convention. And not just 'cause Sesame Street makes me sentimental.  Wait… no.  That's exactly the reason.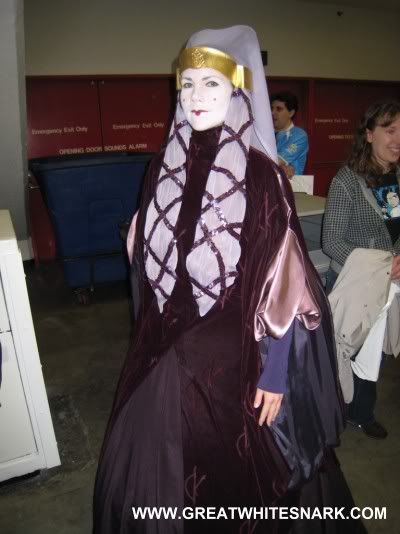 Queen Amidala, owning "stoic."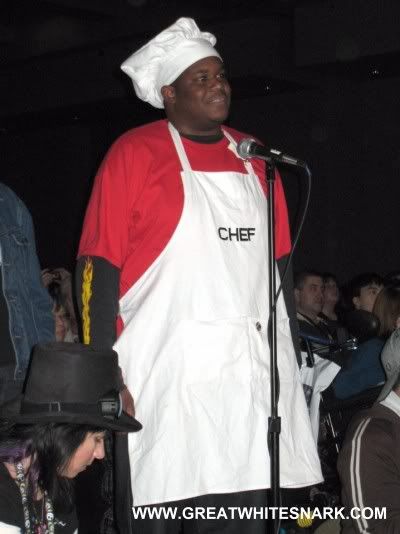 Chef from South Park.  Finally, a gender-, race-, and portliness-appropriate costume.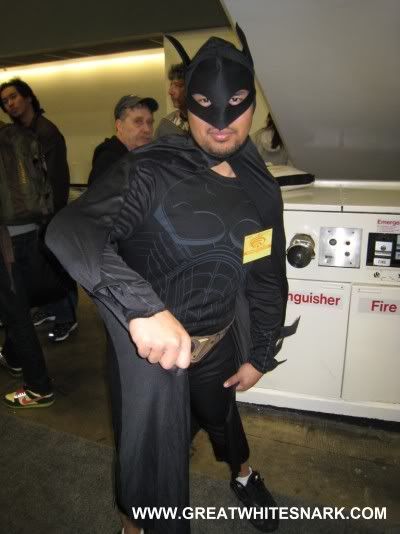 Spandex Batman.  The opposite of a race- and portliness-appropriate costume.  Unless this is some Mexican wrestling character that I don't know about.  Which would be strange.  Since I have all the trading cards.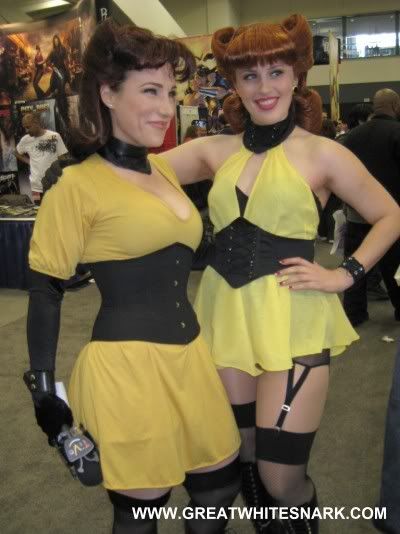 Sally Juspeczyk, the original Silk Spectre from Watchmen, times two.  I have no jokes.  I find this 100% acceptable.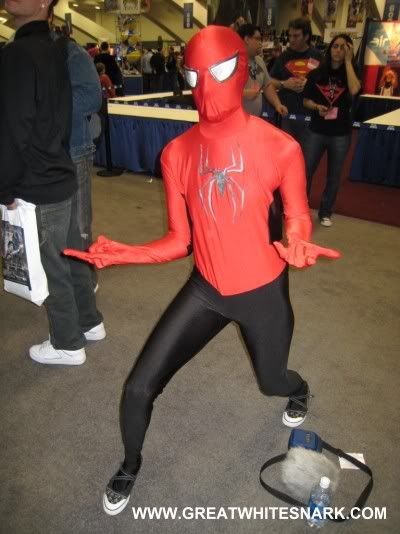 Now this one I do recognize from my Mexican wrestler trading cards.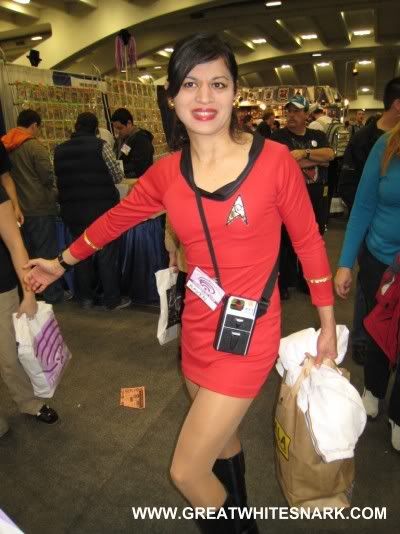 The only Star Trek costumes I'll photograph are "leggy bridge officer" and "dead Klingon."  And Jeri Ryan from Voyager. And Jolene Blalock from Enterprise. But that's IT, I tell you!

Old people Steampunk costumes. (Find steampunk costumes on Ebay)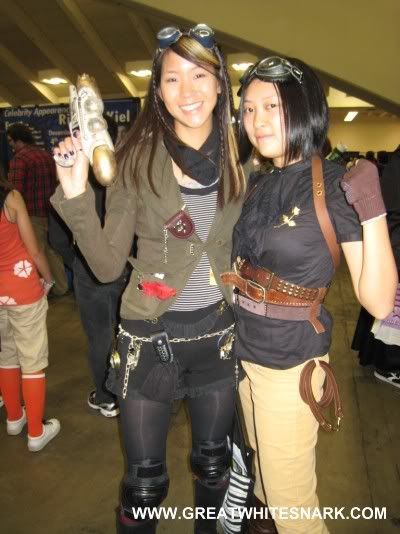 Young people Steampunk costumes.  Holy hound dog, it all blends together, anyway.  Just move yourselves to a Victorian compound in Texas featuring steam-powered lasers and mechanical computers and be done with it.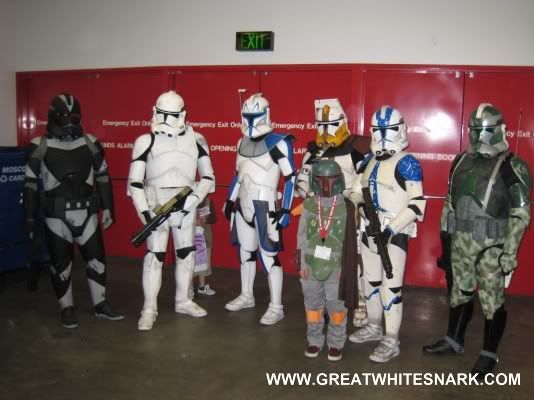 The 501st Troopers, doing what they do.  Which, specifically, is making like Star Wars toys and coming out with lots of slightly different variants of the same damn figures.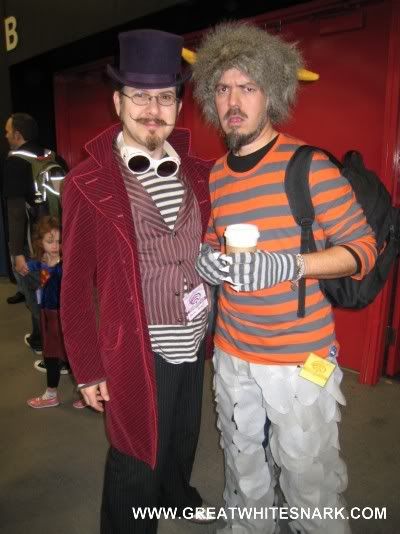 I don't know… Steampunk squirrel?  Whatever. To Texas with ye.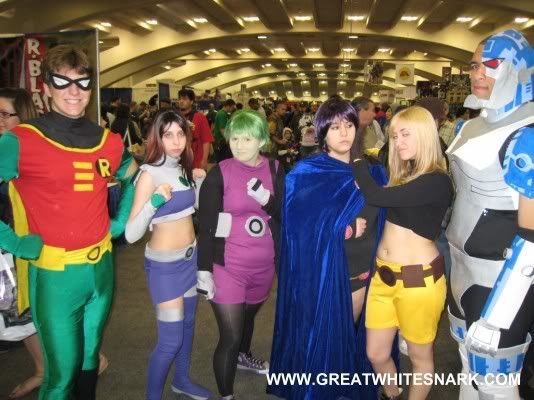 Teen Titans.  They obviously put a high level of commitment into these costumes, except when it came time to gender-check "Beast Boy." (Find Teen Titans costumes on Ebay)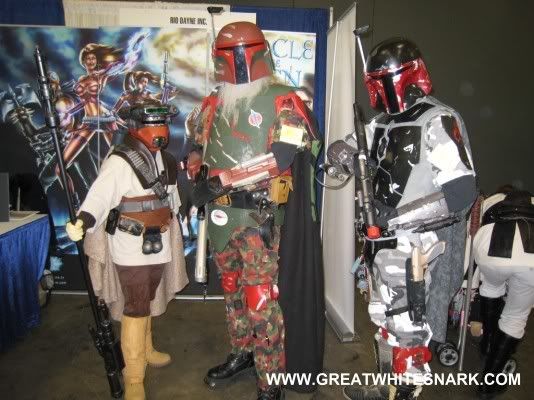 We get it… you're totally not the same because your paint jobs are different.  Oh, and… one of you is a damn, bearded hippie.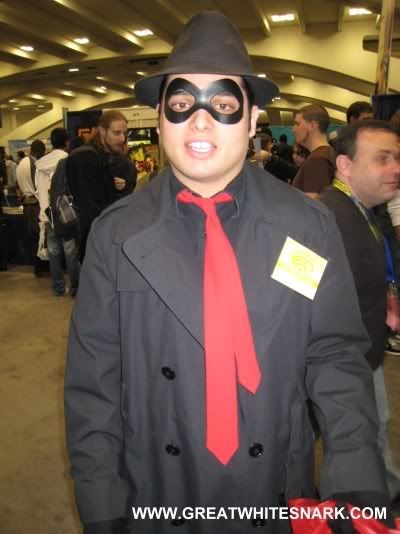 The Spirit.  You see what's going on here, right? I don't have to spell it out?  Please don't make me say it.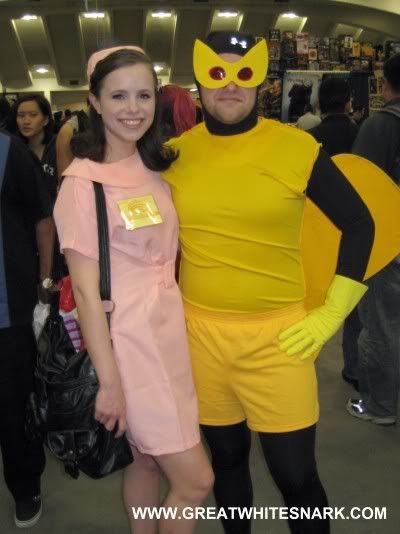 You probably don't know what these costumes are unless you're one of the cool, in-the-know people watching Venture Bros. (P.S. I don't know what these are.)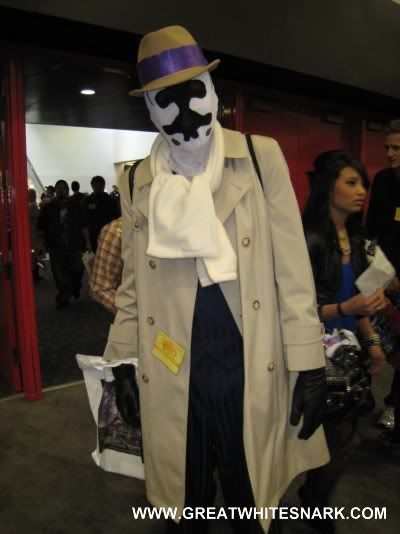 "The world will look up and shout 'Save us!'… And I'll whisper 'No… not until I'm done browsing for collectible autographed prints.'"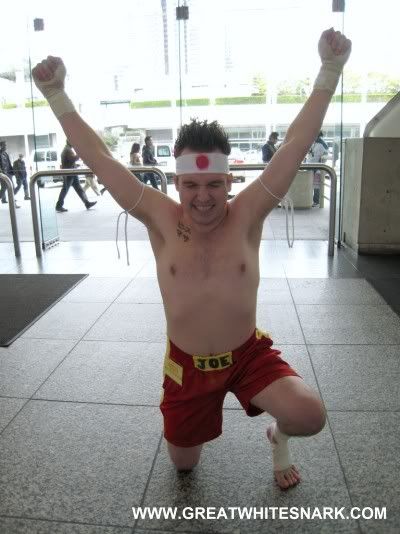 I don't know what this guy is, but he is Win.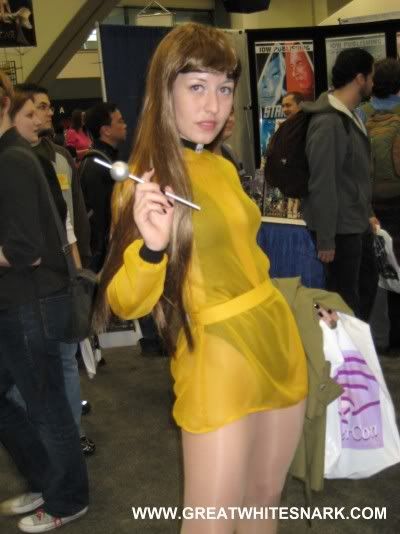 Laurie Juspeczyk, a.k.a. Silk Spectre II costume from The Watchmen. Finally, someone with a healthy respect for nutrient deprivation. Anorexia is the new black, people!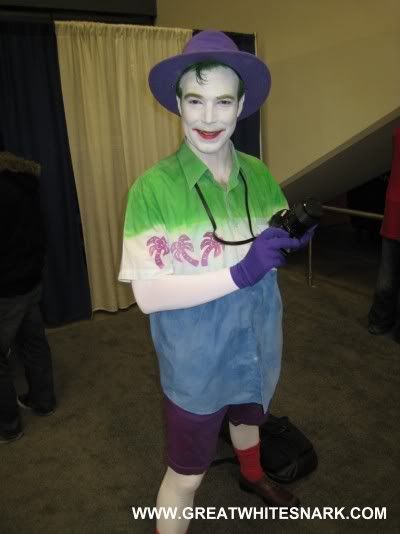 Joker, having a gay ol' time.
Enjoy this post? Subscribe to Great White Snark by – or by RSS.