Well… to be more specific: custom toys featuring Homer Simpson as two Marvel superheroes and one supervillain.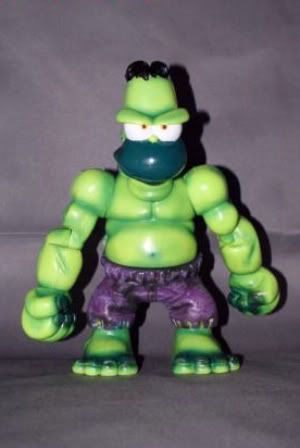 Toycutter found this seller on Ebay who created Homer Hulk, Homer Thing, and Homer Doc Ock.
Made in Mexico, with "free shipping from Texas," these scream "toy smuggling ring." But who am I to complain about a little bit of illicit border-crossing when America's toy habit is getting fed?  We need our fix, dammit!  Hurry it up, Mexico!  Daddy's getting the shakes.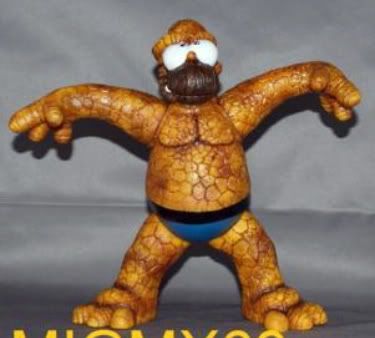 These are all well and good, but isn't a "Homer Wolverine" a gimme?  "Mmmmmm… beeeeer, Bub."  Ha, totally.  Am I right? Hello? No? Yeah, Ok.
Feel free to top my lame Homer/Marvel catchphrase in the comments.
Enjoy this post? Subscribe to Great White Snark by – or by RSS.