Well, it's finally happened. I've been cake-scooped. And it feels a little like getting tickled in a place that no one is allowed to touch. No one. No matter how good they look in a Slave Leia costume.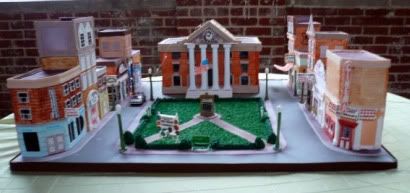 On the one hand, I couldn't have been one-upped by a nicer guy: my friend Pete at  /Film. One of Pete's readers, Tony, submitted this elaborate Back to the Future cake, which served as Tony's wedding cake a few weeks ago:

The cake was the clock tower and was red velvet. It was done by Caryn's Cakes in Atlanta.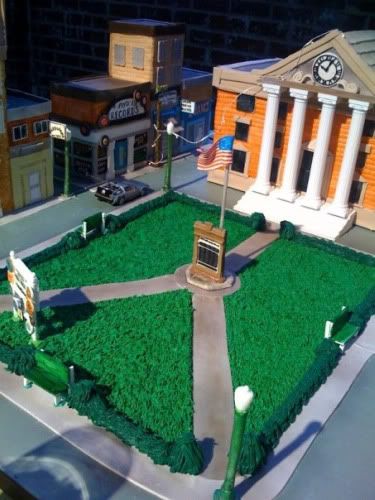 On the other hand, the prize for scooping me on an awesome geeky cake is an erotic, hot-oil foot massage. And this is the first time a cake "scooper" has been sporting man-parts. Dilemma!
But fair is fair, Pete! You'll get your prize. I guess since there's not much chance of my becoming more open-minded about man-feet, I am gonna have to get a lot more drunk.  Just give me a second, here, though… the smell of cheap Tequila makes me sick ever since Rob at Topless Robot demanded a man-scaping prize for scooping me on the Star Trek corset. Hairy bastard.
Check out more photos of the Back to the Future cake in Tony's Flickr photo gallery.
Enjoy this post? Subscribe to Great White Snark by – or by RSS.