No geeky cake this week, kiddies, because I'm on my way to Comic-Con in San Diego and you'll be deluged–deluged I say!–with photos of costumes and my delightfully-snarky commentary in the latter half of the week and over the weekend.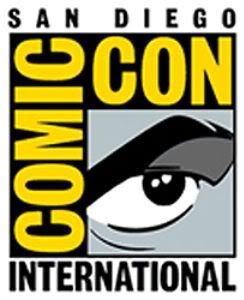 So, stay tuned for the hot mess that is the costumes (and, likely, other curiosities) of Comic-Con. Inevitably, I will inadvertently-ish antagonize five or ten of the cosplayers and those folks will show up in the comments. Good times will be had by all.
Plus, later this week, in honor of the Con of Comic, stay tuned for a special Watchmen Blu-ray giveaway that'll be open to all readers… not just the (attractive, respectable) subscribers.
If this is your first year as a GWS reader during Comic-Con, you can get a preview of things to come in the coverage from Comic-Con 2007 and Comic-Con 2008.
If you're at Comic-Con and are interested in meeting me face-to-face for the Full Great White Snark ExperienceTM, you can keep track of my whereabouts on my Twitter profile.