Cosplay is as cosplay does. And it "does" a lot like Lindsay Lohan. It has its sexy, clever moments… but the train wrecks are just as entertaining.
Enjoy this second-to-last batch of costumes from Comic-Con 2009.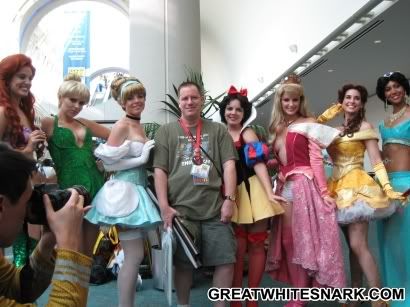 The Disney Princesses. And someone brought her party cleavage! (Special bonus cleavage: click the pic for a larger view.)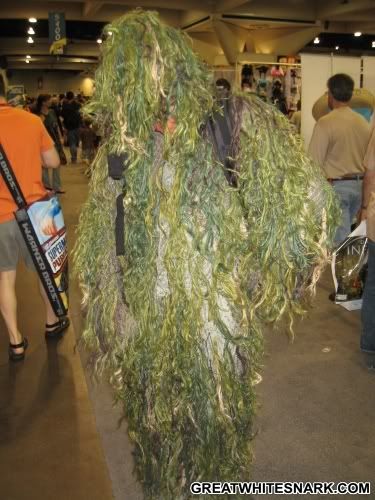 Swamp Thing? Cousin It? Both?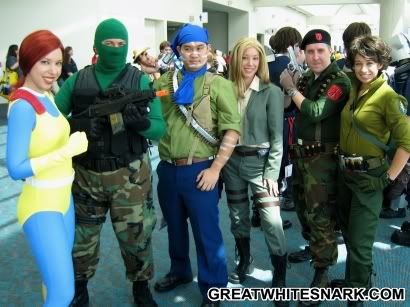 The G.I. Joe team. Being unreasonably cheerful.

At least the Cobras are appropriately sullen, for the most part. (Excellent costume work.)

Green Lantern has a package he'd like to deliver to… you!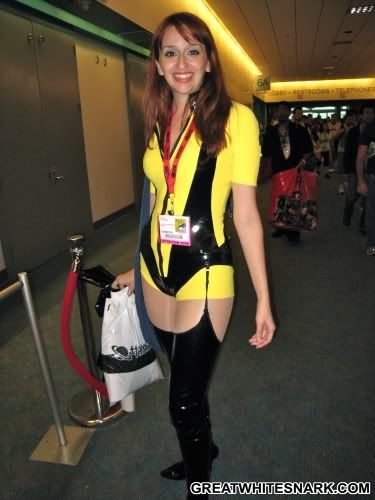 Doesn't she look so happy? Her face fell like a national monument in a Roland Emmerich movie when I told her a moment later that she had missed the Watchmen director's cut screening.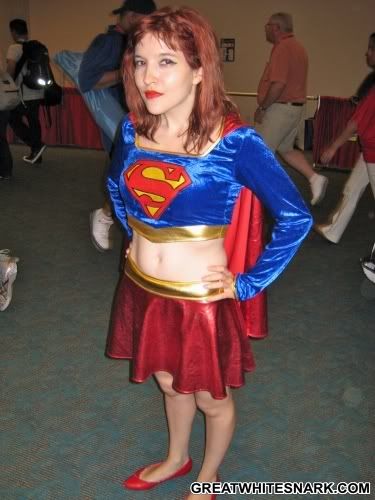 Small, but serious.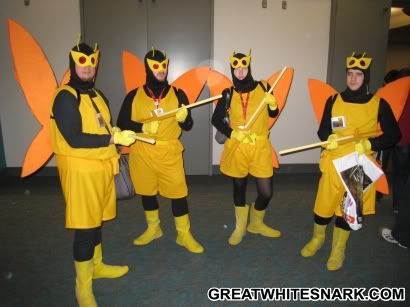 I know that these are Monarch's henchmen from Venture Bros…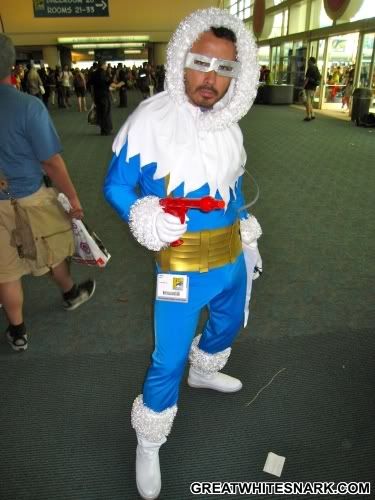 …but I can't place this member of the Venture Bros cast, and "blue eskimo guy" ain't helping me out on The Google. [Update: Time to take my geek cred out back and shoot it. Reader Eric reminded me this is Captain Cold from The Flash comics.]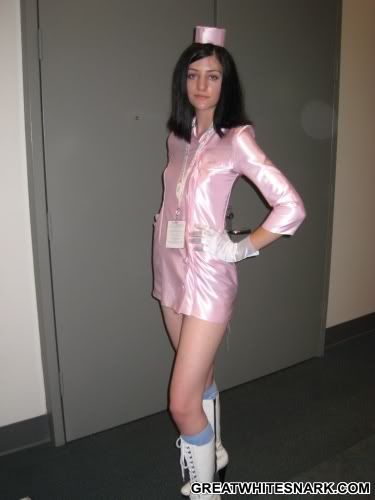 Dr. Girlfriend from the Venture Bros. (See how much I know?)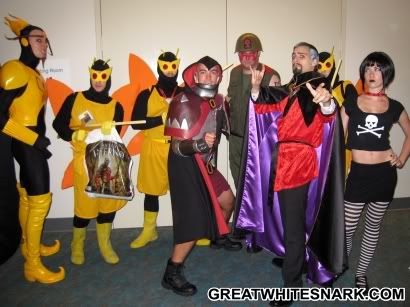 And then there's that guy from Venture Bros. And that other guy. And that chick. You know? Yeah. Them.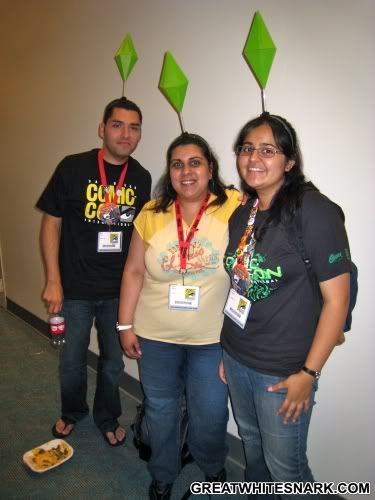 Points for cleverness.  The Sims.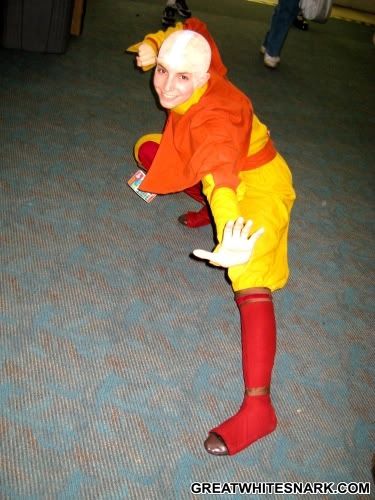 Shockingly, the only Airbender costume I saw at the convention. I'm sure that will all change when M. Night "The Happening" Shyamalan demolishes us with his movie adaptation of the cartoon next summer, right? RIGHT?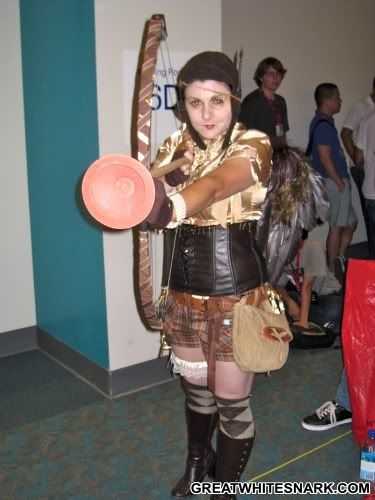 You had me at toilet plunger.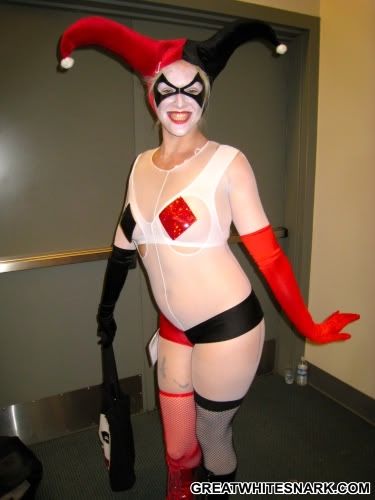 Did I say no more pictures of Harley Quinn? I meant only the ones that don't look batshit crazy.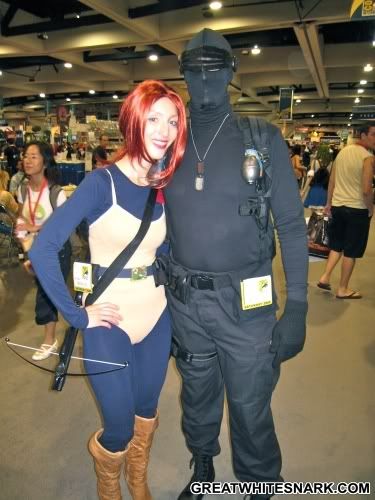 Scarlett isn't a natural redhead and I'm starting to think that perhaps this Snake Eyes isn't actually a ninja.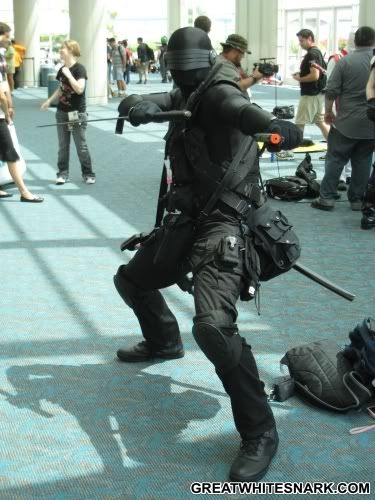 Now there's a ninja.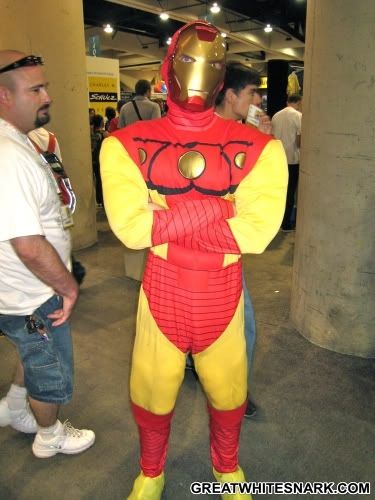 Iron-ish Man.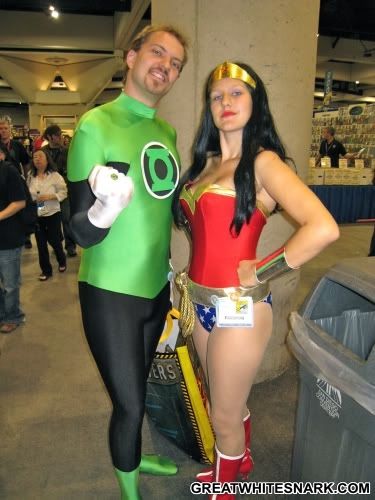 "I'm the Green Lantern. Yesssssss!" [fist-pump]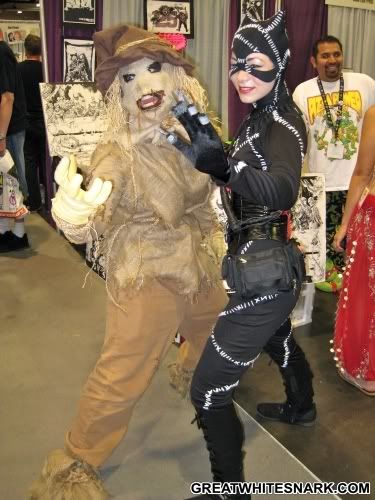 Catwoman and Potato Sack Man. Or Scarecrow. Whatever.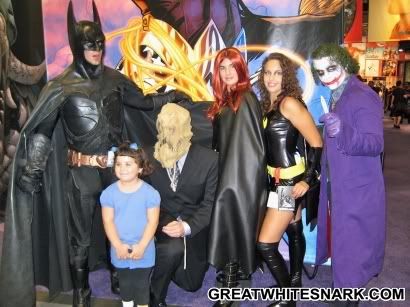 The happy Batman clan.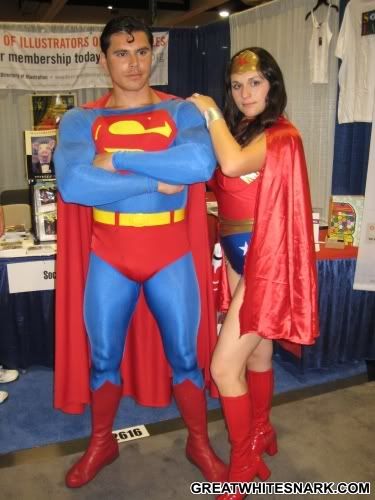 I got nothing. They are people. In costumes. The end.

To you neophytes: this is not steampunk Jacques Cousteau. A Big Sister from Bioshock 2.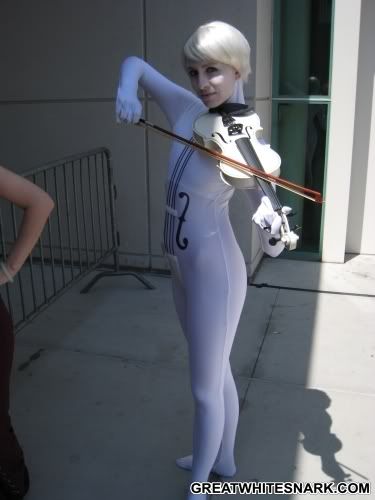 The White Violin costume. Accuracy demands actual pasty-skinned nudity, but I'll let it slide.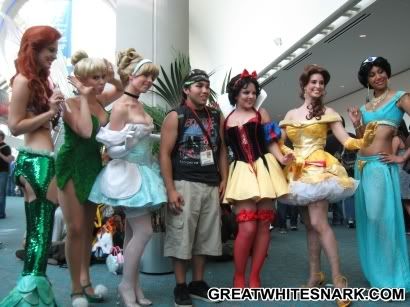 Two, two, TWO times the sexy Disney Princess cleavage! And now, featuring bonus Little Mermaid butt cheek! (Click the pic for a larger version.)
Enjoy this post? Subscribe to Great White Snark by – or by RSS.