Now that we've had our fun at the expense of some of the grown-up cosplayers of Comic-Con 2009 who really should know better, let's take a moment to appreciate the infallible and adorable costumed kids.
Who will likely grow up to be ridiculous adult cosplayers who really should know better.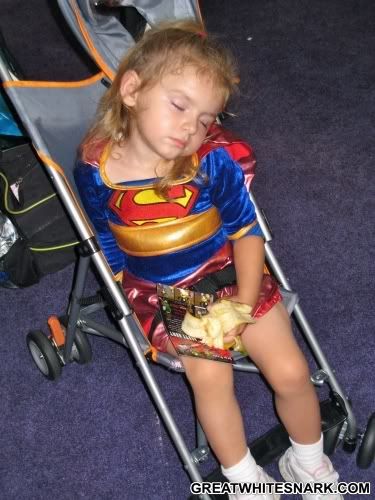 I can't count the number of times I've fallen asleep wearing my Supergirl costume in my stroller with a half-eaten banana in my hand.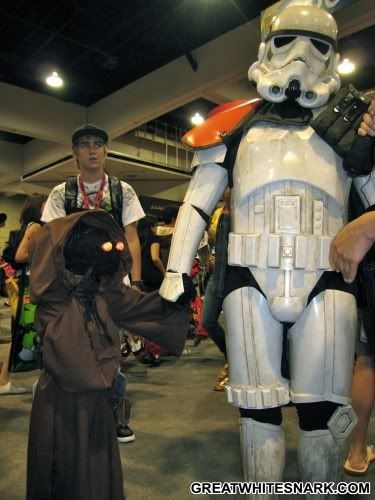 You have not lived until you have heard a sweet little girl's voice coming out of a Jawa costume. It's pleasantly disconcerting.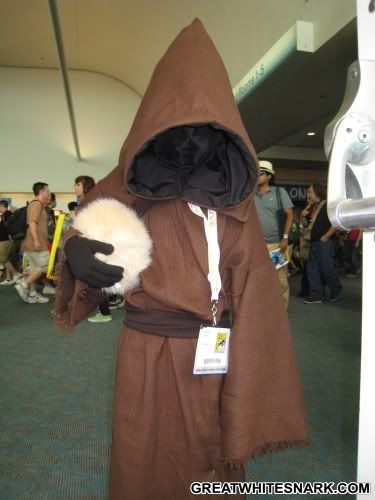 I don't even think this was the same little girl. This one liked Tribbles. (I didn't bother to explain the inherent contradictions. That can wait 'til she's older.)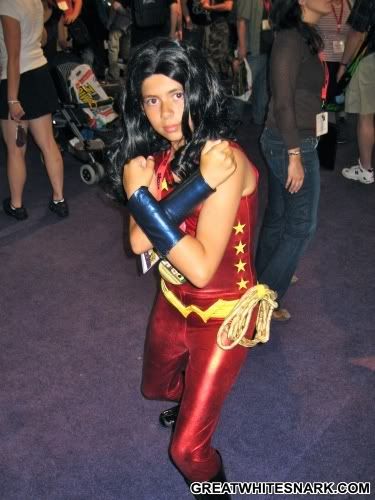 Yes, this girl is indeed challenging me to a fight. Which I accepted. And won. Mostly because I cheated.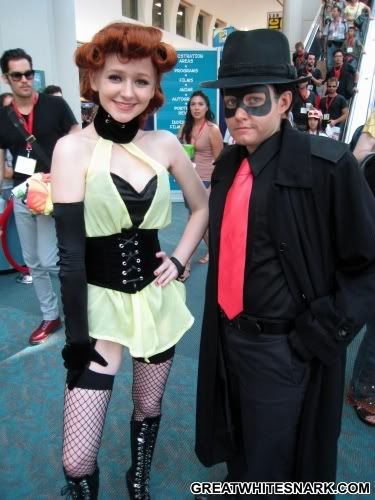 Not quite "kids"… more like pre-adolescents. But clearly way too damn young to be wearing the fishnets and garters required for a Silk Spectre costume. I detect an aspiring American Apparel model.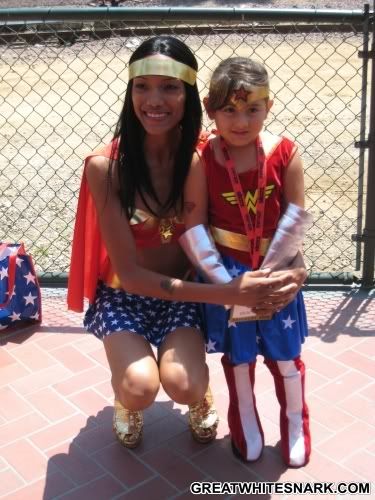 It's multi-cultural Mini-Me!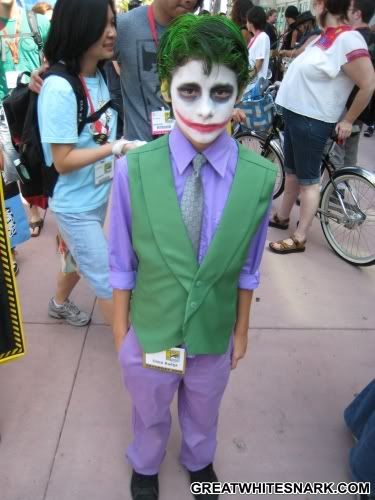 Quite a respectful young man, as far as Jokers go.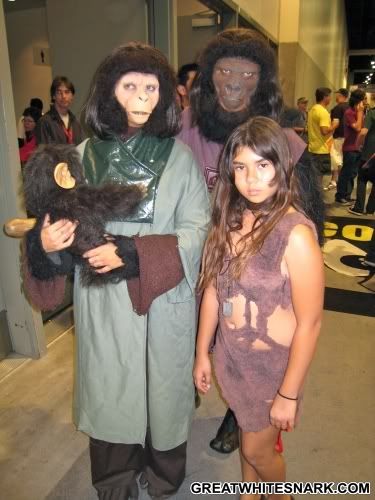 I sense an entire family taking their (admittedly pretty spot-on) Planet of the Apes cosplay a bit too seriously.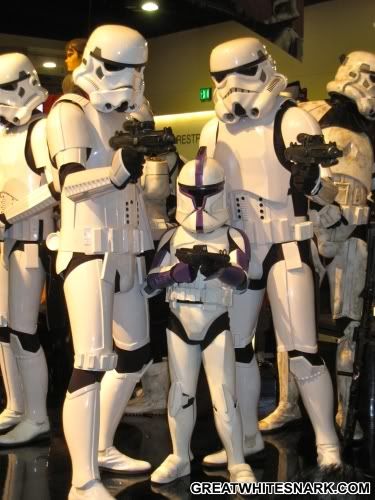 I was on a strict no-Clone-Trooper-costume photo diet at Comic-Con this year, until I came upon this shrunken one. I think you'll agree he's worth the exception.
Enjoy this post? Subscribe to Great White Snark by – or by RSS.