Sure, Comic-Con is over, but the enthusiastic disparagement of Twilight doesn't have to be.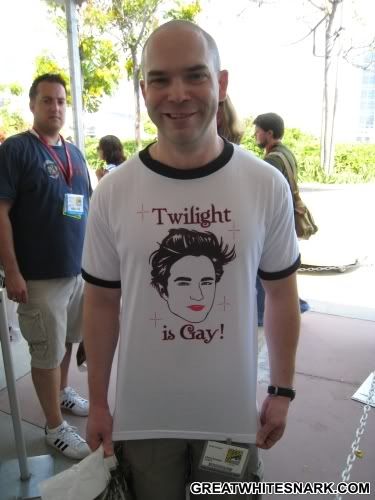 Behold the  "Twilight is Gay!" t-shirt, which is not at all an exercise in homophobia, and is entirely a concise observation of objective, indisputable evidence. Evidence like overly-coiffed hair, pretty men, and body glitter.
Body glitter.

If you are a fan of spreading "information" and "facts" and missed out on snagging one of these t-shirts at Comic-Con, you can always practice the time-honored tradition of exchanging pecuniary funds for textile goods at 313Merch.