Welcome to this (assuredly lovely) woman's crotch, where you'll find this geeky Star Wars tattoo depicting two X-Wing fighters flying towards the Death Star.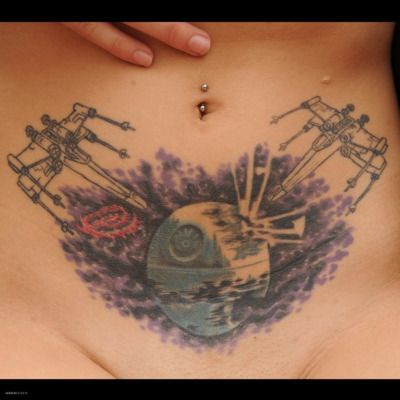 Photo by hoshq on deviantART
Not coincidentally, the scene takes on the shape of a "V," which I'm sure is in honor of the woman's fondness for vanilla, and is in no way a form of crotch cleavage intended to draw the eyes (and mind) to the apparently-shaved goodies below.
'Cause there's no need for a tattoo: once my eyes are in that neighborhood, they're headed straight for goodies, anyway.
Find Star Wars curiosities and collectibles on Ebay
Enjoy this post? Subscribe to Great White Snark by – or by RSS.