To Rocko, the gentleman responsible for this striking custom-built LEGO AT-AT Imperial Walker (via Brothers Brick), I would like to say:
Thanks for not wasting your time and artistic talents on something upon which you could actually make a living. Your lack of practicality is a gift to the rest of us.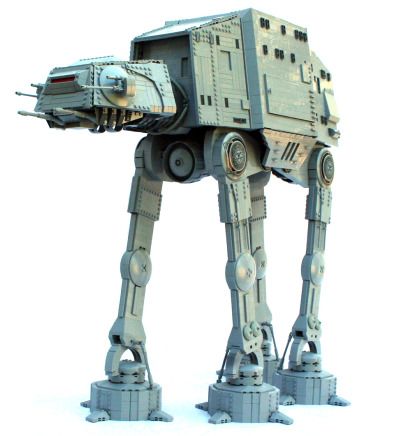 This impressive rendition even puts the official Star Wars LEGO AT-AT to shame in detail, accuracy, stature, and girth. Oh, the girth!
Find the LEGO Star Wars Motorized Walking AT-AT on Amazon
Enjoy this post? Subscribe to Great White Snark by – or by RSS.