So, no… this otherwise-fantastic costume of Kuato from Total Recall doesn't feature any animatronic motion.
But if you hold his little pink hands, you can see your future. So there's that.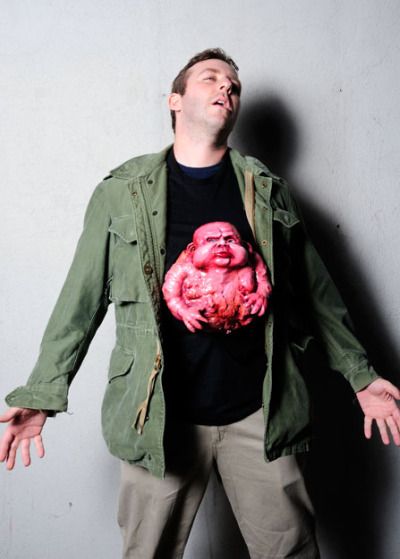 Photo credit: Jon Dragonette. Source
If this Kuato costume that showed up at Alex Pardee's art show has stupefied you with its artfully-crafted grotesqueness, just get a load of Arnold Schwarzenegger's look of bewilderment at Kuato singing "Chocolate Rain".
I bet Quaid is glad he got his ass to Mars.
Find the Alamo Drafthouse's special edition Total Recall poster on Ebay
Enjoy this post? Subscribe to Great White Snark by – or by RSS.