So, for this Hello Kitty Boba Fett tattoo–courtesy(?) of Hello Kitty Hell–everyone can blame Lori, who said on the GWS fan page yesterday:
Boba Fett makes everything awesome. I'd even dig a Boba Hello Kitty.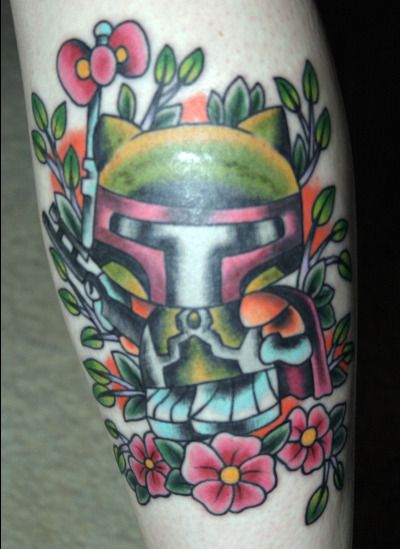 How do your words taste now that you're eating them, Lori? Hmm?
Yeah. Take your medicine. The burning sensation just means it's working.
Find insane custom-made Hello Kitty items on Ebay
Enjoy this post? Subscribe to Great White Snark by – or by RSS.