Trekkers, I don't know if you got my last memo, but Star Trek's cool cache ran out around late August. (Just check the archives.)
Which means that waving around a Vulcan foam hand in public will leave a stink of nerd on you that no amount of Febreze will ever deodorize.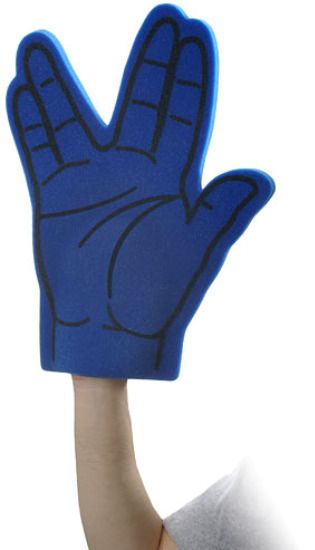 Via GearFuse, who didn't have the heart to tell misguided Star Trek fans what's what.
Enjoy this post? Subscribe to Great White Snark by – or by RSS.