Looks like Japan took a break from winning hot-dog-eating contests, drawing naked anime ladies, and fetishizing Hello Kitty to produce yet another ridiculous novelty: Sega Zippo lighters.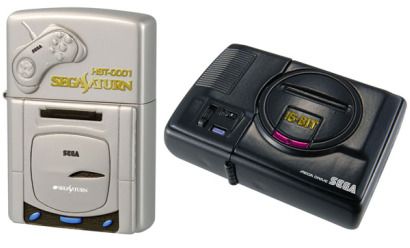 'Cause why would you make a really small video game console that plays games when it can light cigarettes, instead?
Because Japan, that's why.
But wait… there's more. The price of ownership of the most unattractive Zippo that Western eyes have ever seen? $115.
At $5 it's an amusing conversation piece. At $115, it's two video game collectibles short of a dude in his underwear dancing in front of his Neo Geo collection.
UPDATE: Topless Robot discovered that the **import** price of the lighters is a whopping $155. The price of fail just went up.
Via technabob, who shares my thoughts, but not my xenophobia.
Enjoy this post? Subscribe to Great White Snark by – or by RSS.