This Star Wars AT-AT cake by the uber-talents at Charm City Cakes doesn't quite live up to the last jaw-dropping AT-AT cake I profiled.
But what this one lacks in ludicrous amounts of detail* it gains in hot, grappling-hooky snowspeeder action.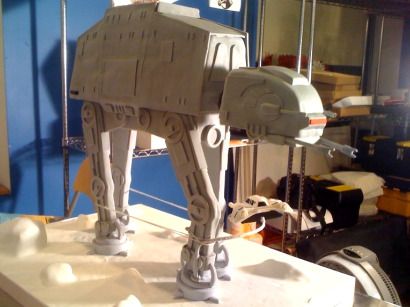 The next logical escalation in Hoth-themed cake-making? A crashed-snowspeeder cake with Dack's charred remains visible in the gunner's seat.
And "char" should taste like cinnamon, of course.
* I'd qualify the detail on this cake as Very Highly Respectable, comparatively.
Check out more photos on Super Punch.
Find the Tauntaun Sleeping Bag on ThinkGeek
Enjoy this post? Subscribe to Great White Snark by – or by RSS.